That's right, folks, it's time for another round of EroPet action. Pets have settled in with their new Masters and they are ready to fight and fuck to establish dominance. Let's see how these erotic battles played out.
Getting settled and comfortable together, our fighters start teasingly slow as they touch and caress each other, undressing slowly as they prepare to become intimate together. Alissa allows him to touch her anywhere, before pressing him against a wall and taking control. Romantic quickly changes tactic and runs his hand over her pussy, keeping her distracted as they explore each other's bodies, their moans filling the air as they kiss passionately.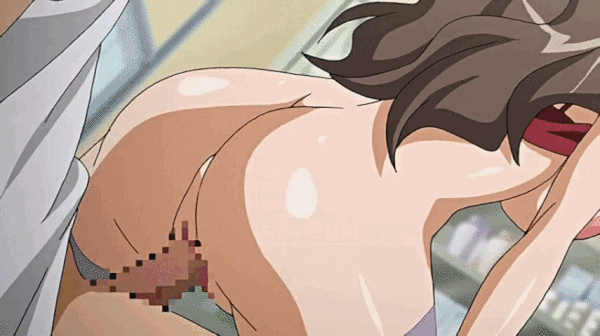 Sliding things up a gear, Alissa swiftly takes Roma's boxers off, licking and sucking his tip as she looks up at him, her eyes filled with desire and lust. He responds by changing position and licking her sweet pussy, desperate to taste her as she takes his cock into her mouth, locking into a 69 together. Lost in each other already, they lick and suck each other as there pleasure starts to take over. Roma slides a finger into her ass and pinches her clit at the same time, shocking Alissa with just how good it feels, making her realise she needs to stay on the offensive. Before she can, Roma changes their position and kisses her deeply as he slides into her tight, wet pussy, fucking her deeply as she brings her hips up to meet each thrust. Riding his cock as he slaps her butt, Alissa feels every inch of him, setting her own pace as she tries to push him closer to orgasm. But he guides her hand and his to her clit and rubs her as fast as she rides, making her feel it all the more. As she grips his cock with her walls and rides faster, he rubs her clit in a frenzy, making her moan as her every attempt to push back just pushes her closer to ecstasy herself.
They become entwined as they fuck, lost in bliss, leading to Roma cumming deep inside her, filling her up with his seed. Still hard, he keeps going and continues fucking her, pleasuring her all the more as her pussy gladly takes his dick once more. This backfires as he gives her all he has and makes her cum hard, clenching her pussy on his cock as she shakes in pleasure and desire. Seemingly unconcerned with winning, they keep touching and kissing as Alissa gets on top and rides him. Roma counters her pace and takes control from underneath her, fucking her hard until she cums once more, whilst her only thought is to thrust and ride harder to make him cum with and inside her again.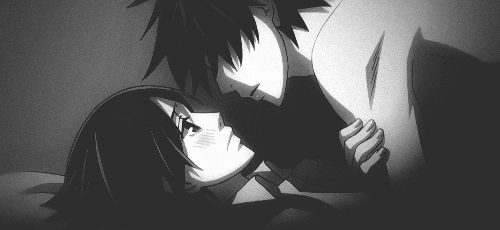 Collapsing onto him, they fade into bliss, completely spent on each other. Despite cumming together, Roma took the match as the score shows, taking his place in the next match. Read this sizzling, salacious and passion filled match right here.
---
Looking to get some pets for her team, Charly strips off her opponents bra and top, exposing her tits to the already worked up crowd. Eva returns the favour, giving the audience an eyeful of both of them with their gorgeous tits on display. Charly takes the chance to rub their breasts together, appreciating how soft they are against her skin. Eva turns things up as she slides a hand into Charly's pants and fingers her whilst sucking her nipples.
Before long, Charly finds herself tied up and her tits whipped, shocks of pain coursing from her nipples and to the rest of her body. With this and the cheering of the audience, it brings out her submissive side as she asks for more, allowing her to be brainwashed to obey Eva. Under her new Goddess's control, she strips and shows off for the audience. After being pleasured by and pleasuring Eva, Charly s bound in Latex and made to endure a full power vibe on her pussy. Despite the situation, she is able to hold back and not cum. Desperate to please her, Charly tongue-fucks Eva and makes her cum hard all over her face!
Recovering from that by cooling off, Eva grabs Charly into a 69 and eats out her pussy until her foe cums equally hard on her face, returning the favour for her previous orgasm. With it all down to one last orgasm, they let their bodies do the talking as they pull out all the stops, fingering and licking each other to force an orgasm from their opponent. Each beauty resists some intense fucking and it seemed like neither one of them was going to surrender their orgasm. But Eva gets Charly tied down, vibed and doesn't stop until she cums for her Goddess. And after all the hot action, Charly can't hold back and cums all over the vibe, giving the win to the demon goddess!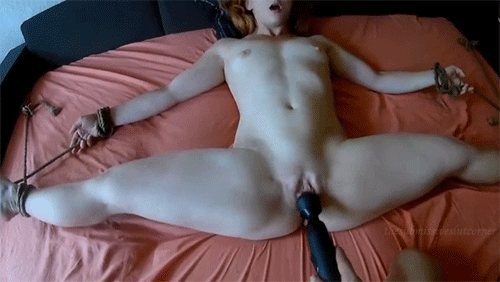 The fight ends with Charly being sold as a whore, as well as being made to spank herself for the pleasure of Eva and the crowd. See this titillating fight unfold right here.
---