Americas Regional '22 - And another one
We've been keeping a close eye as this tournament continues and the fights are only getting better and better. The trash talk, the tension, the sweet taste of victory on one side and the bitter sting of defeat on the other, mixed into a sensational post-orgasmic haze. Let's go over the latest matches and see who stands tall and who has been stepped on.
Michael takes on Poc in our first match up
Eager as always, Michael takes his shirt off for 'officer' Poc, who then helps herself as she removes his pants, leaving him in just his boxers in the first 5 minutes of the battle. Then, as Michael shows his hard cock through his boxers, Poc takes them down. That might just be a record for the fastest stripped fighter in history. Keeping the pace, he undresses her and admires her gorgeous figure, which she flaunts all the more as she shakes her ass. With him being fully exposed, Poc sneaks a cheeky finger into his ass, finding the sweet spot. He responds by slapping her in the face with his hard cock. Assaulting an officer, very naughty. She takes his cock and wraps her boobs around it, jerking him off with her soft pillows. They tease and caress each other, with Michael getting more and more excited as her sexy body grinds all over him.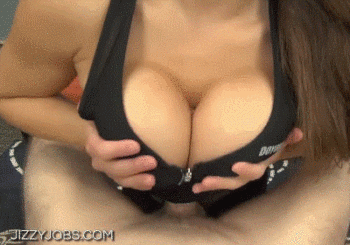 Countering, he gets her on his back and thrusts into her pussy, making intense eye contact as they fuck. Defiant, she flips them over and rides his face, asserting dominance upon Michael once more. She then grabs his dick and strokes him as she takes over, as he gets lost in her touch and control. Tasting his cock, she then deep throats him as she gets on her knees and looks up at him. Seizing his chance, he binds her hands. Leaving her helpless, he slides into her again and thrusts deeply, making her shake and moan in her bondage. Enjoying every second of her, he soon finds himself being used again as Poc breaks free and slides her finger into his ass, finding that sweet spot once more, making him surrender control to her as she keeps fingering him.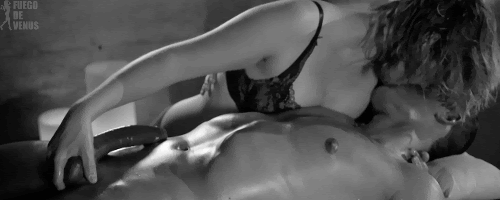 She climbs on and grinds his throbbing cock, then makes him do the work from under her, pushing him further to the edge. Getting ever needier for her, he slams his dick into her, begging for her touch as jumps off and gives him a blowjob, edging him nearer but not yet making him cum. He tries to help her cum but she seems content to keep control. Eager to please her, he tries again with his fingers but she maintains control once more. Showing him who is in charge, she binds and rides him, making him cum hard on her face after she jumps off and takes his pleasure.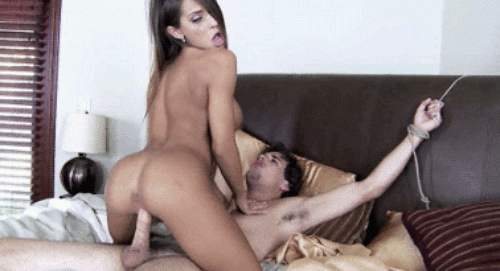 Insistent that his "Mistress" cums, he grabs her and pounds her pussy from behind, making her moan in pleasure as she cums from the hard thrusting. Both shaking from their orgasms, Poc masturbates slowly and watches as Micheal does the same. As the audience watches on (whilst some naughty spectators get up to mischief of their own), she gently sits on her face, allowing him to lick and taste her as she prepares her next move. Without warning, she strikes and slips three fingers into his, fucking his prostate as he  spreads his cheeks and begs her to go faster. Despite all the pleasure, he doesn't surrender his orgasm. Desperate to please her and make her cum, he breaks free and fucks her, only for her to push back and finger his prostate again. Both resisting the urge to cum, Michael then goes all in and picks her up completely and fucks her Superman-style. Taken aback by the sudden move, Poc can't hold back and cums on his cock!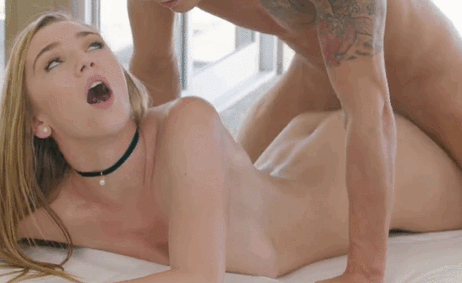 Breaking under his cock, Poc is knocked out of the game. Wishing luck to Micheal in his future games, they go their seperate ways as EF prepares for the next match. But if you want the skinny on how exactly this went, which I would absolutely recommend, then click this to see it all.
---
Telling him to get started, Tanya quickly finds herself spun around and her panties removed. Looking to keep things in her favour, she slips him into something she finds more comfortable... her Lingerie. Blushing slightly, he doesn't let this break his stride and roams her body with his hands, teasing her pussy. Enjoying the sensations, she lowers down and treats herself as she sucks his cock. Showing off her tongue skills, she wraps it around his cock and takes him in deep, making him moan in pleasure and amazement as she displays her impressive skills. Taunting and teasing each other, Tanya shows that she intends to stay in control by rubbing her pussy against his cock. Escaping this, Betajon brings his cock back to her lips and makes her lick the tip, though this backfires as she runs her tongue along the shaft and slowly licks his balls. After undressing, she pushes him down and rides his face, continuing to show who the dominant fighter is between them.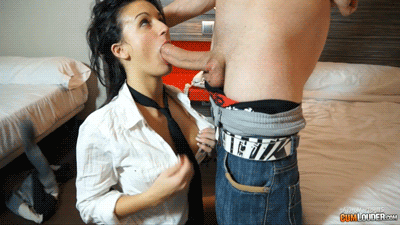 Changing the pace completely, Betajon grabs some rope and ties her up, exposing her delicious pussy, which he wastes no time teasing with his fingers. As she tries to get free, she flips over and manages to get him into her ass, bouncing on his cock. Grunting in pleasure over her amazing ass, he pounds harder into her, making her moan with him. She just manages to get free as she takes his cock, reaching back to rub and tease his balls. He snaps his finger and a lady bot slips in and licks her pussy as he fucks her mouth, leaving her dealing with two at a time. She retorts by fingering his ass whilst he keeps using her mouth, making him slow down a little. She strokes and teases his cock as they get deeper into each other, before giving him a messy blowjob to try and make him cum. He holds back and gives her a rough mouth fuck in retaliation.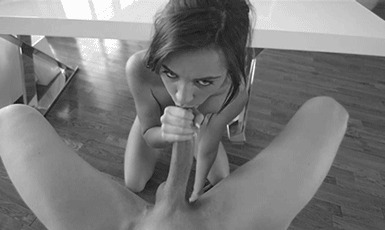 He cuffs and fucks her on the floor, making her scream in pleasure. Needing to escape, she manages to reach around him and finger his, making him drop the cuff keys. He has the bot move back in to distract her as she gets her freedom, driving her wild with lust and pleasure. Keeping the pressure on, he makes her lick the tip once more but she pulls out a sudden move as she has the bot help her double team his cock with their asses. The pleasure and arousal hits hard but he holds back his orgasm. Bending the bot over her, he handles them both as he fucks Tanya's pussy, then has the bot lick her pussy as he keeps pounding. She manages to resist and dismisses the bot, grabbing a strong vibe and pressing it against his cock, making him squirm as he tries to escape. Just pulling away, he starts fucking her mouth again, only for her to time it right and pounce, binding him and tying a vibe back on his cock. Helpless, he can't hold anymore and cums as she keeps going, not stopping as he writhes in ecstasy.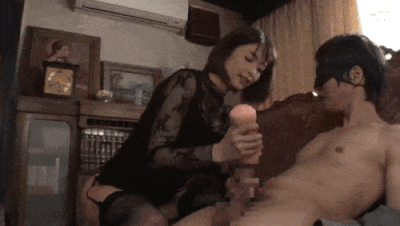 Left moaning and throbbing, his face is used as a seat while he desperately tries to recover. She commands him to keep licking and he obeys, seeing if her can make her squirt on his face and pull the fight back. She loves his touch but not enough to cum, making him put on a pink skirt for his efforts. Still under her, he slides his fingers into her, finger fucking her hard and fast as moans loudly, struggling as she didn't expect the sudden attack. Shaking from it, she cries out as she cums on his fingers, her G-spot rubbed to a frenzy.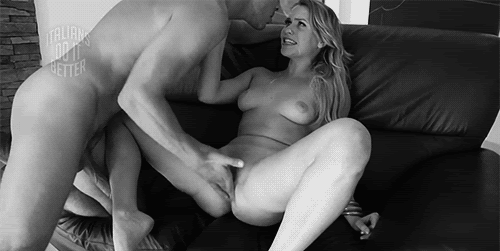 Still lost in a haze, Betajon resumes licking her pussy, whilst Tanya bides her time and recovers her strength, looking to put an end to this match. Before she can make her move, he grabs her and licks her hard, trying to taste her sweetness as she pleads with herself to resist just one last time. The EF gods hear her and she manages to break away from him before he can make her cum. Bolstering her resolve, she pushes him down and jumps on his cock, riding and fucking him harder than ever, whilst also signalling the bot to come and lick his balls as she bounces on his throbbing dick. Betajon can barely keep up and moans as he is double-teamed. Trying to summon what resistance he has left, he fails to contain himself and cums hard all over her ass.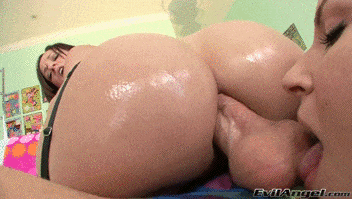 Defeated and broken, Betajon gets locked up in chastity as his punishment. Leaking and twitching in the cage, he takes this loss as Tanya moves on to face her next foe. Read all the sexy back and forth of this heated battle right here.
---
That brings us up to date on our tournament fights. Keep your eyes on this space, we'll be bringing you more amazing round-ups in the near future. Now if you'll excuse me, I think I need to go and take a cold shower...