Americas Regionals '22: Round 2!
As we get one step closer to the finals, we return once again to give you the full blow-by-blow report on all the sexy matches that have cum to pass. This bracket saw Climber & Diana vs Leon & Kendra Michael, as well as Tanya vs John G & Andromeda Sterling. We hope you enjoy...
---
Americas Regionals Round 2: John G Vs Tanya
The crowd gets worked up as our contestants prepare to return to the mainline tournament - John G Vs Tanya. Getting in quick, John gets close and grabs Tanya's boobs through her top, admiring how admittedly lovely they are. Tanya responds by flashing her panties to get him worked up a little more, announcing that she's about to make him explode and get some coins. His reply to this was to hogtie her and make sure she can't get anywhere near those coins. With some rolling around, she is able to get free and kiss him deeply as she takes off his shirt. Helping this along, he takes his pants down, leading to Tanya taking his boxers off, leaving John naked and hard for all to see.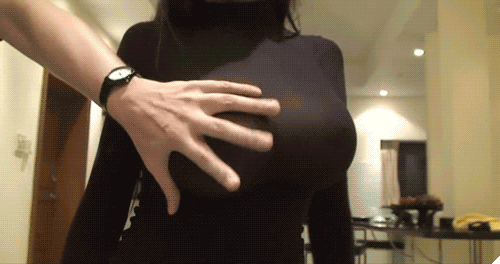 Levelling things a little bit, he takes her pants down but soon she is on her knees before him, playing with and teasing his cock. Getting on the offensive, he rubs her pussy through her exposed panties, making her let slip some moans before she starts tying him up. In an impressive show of skill, he manages to fuck her mouth, sliding his hard cock past her waiting lips. She pulls off and kisses his abs as she gets her breath back, then lubes up his cock as she starts stroking it. John gets a bit cheeky as he records her on his phone, making her laugh as she flashes her panties and tells him to keep recording as he cums for her.
Getting the audience to distract him, John is temporarily distracted by Poki's tits, only to turn around and have Tanya get her girls out as well, making the crowd very happy indeed. She returns to stroking his lubed cock, licking his ballsack. Wanting something a bit different, he readjusts and starts fucking her tits, then reaching into her panties and making her taste how wet she is whilst her tits get a nice coating of his pre-cum.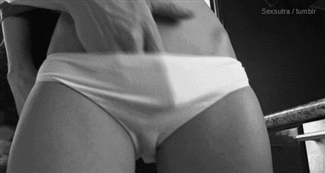 Toying with his cock, she assures him she's ready for it and wants to see what he can do, whilst he is focused on continuing to fuck her tits as his dick gets harder. Changing the pace, she slides down to her knees again and licks his ballsack. Before they get down to it, he peels her panties slowly down with his mouth, letting her masturbate and show him her wet pussy. In the audience, Poki finds herself getting wet with Tanya, allowing Trix to tease her over her leggings as they watch the match heat up. As this goes on, John pulls his foe on top of him and makes her ride his cock, thrusting up into her from below, moaning at how tight her pussy is while she moans loudly.
Switching tactics, she jumps off of him and gives him a blowjob, saving her pussy from a continued pounding. He reaches down and stretches her asshole, teasing her as she sucks him. Seizing the initiative, she tries to lure him to his doom and taunts him to show her what he's made of, letting John fuck her pussy hard and deep. He dodges the trap and makes her pay for trying, punish fucking her relentlessly. Then he holds her down and chokes her as he fucks her, giving just as good as he was getting just moments ago. Gritting her teeth through the moans, she pulls his cock out of her and changes position, asserting dominance and riding him cowgirl style, making him cum deep inside her and taking the lead!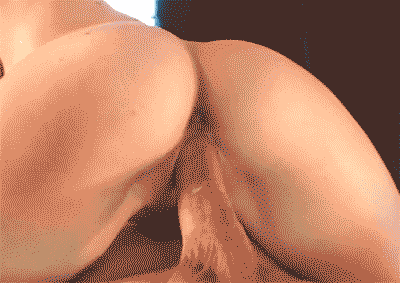 Feeling sensitive but confident, John starts fucking her from behind, much to Tanya's surprise. Not fully prepared for the attack, she tries to hold back but gives in and cums all over his cock, shaking with lust and pleasure. Trix keeps teasing and playing with Poki in the audience as they watch on. John takes a moment to watch them as Tanya vibes her clit to bring it back into the game. She pulls him in and they start fucking, making him moan as she whispers salacious naughty talk into his ear. Holding back with all he can, he resists her pussy and fucks her harder for her troubles before pulling out and flexing his cock in front of her face. She pulls off of him and grabs his cock, jerking it fast and demands that he cums for her then and there. He holds it back once more and asserts dominance as he fucks her again, making her take it as she tries to push the pleasure back.
Just managing to break free, she wraps her mouth around his cock and blows him as hard as she can, putting him in a perilous situation. He struggles to hold his load as the crowd cheers and hollers, one side eager for him to blow, the other hoping he can hold off one more time. Their prayers were answered as he frees himself from her mouth and goes all in, knowing that he can't take much more. Having spent her energy on resisting his previous attack and then trying to make him cum, Tanya is taken aback when John grabs her and fucks her hard, resulting in an intense squirting orgasm.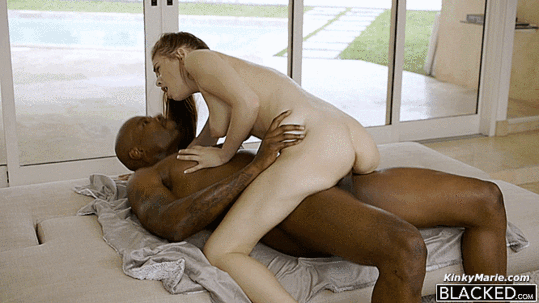 The fight comes to an end with her being too exhausted to continue, securing the win for John. To see all of the sizzling hot details of this encounter, see the header above for a link to the fight logs.
---
Americas Regionals Round 2: Climber VS Kendra, Clarissa's Good Girl
On the other bracket, Climber takes on Kendra for their respective teams' bid to reach the final. Stakes are high not only for the competitors but also for the betting crowd in the audience...
Climber takes the initiative and unzips Kendra's dress, tossing it as he lets the audience get a good look at her gorgeous figure. She retorts in kind, taking his pants down. Before she can blink, he whips out his cock from his boxers and surprises her with how thick and hard he is. This backfires as she simply grabs it and strokes it aggressively, catching Climber somewhat off guard.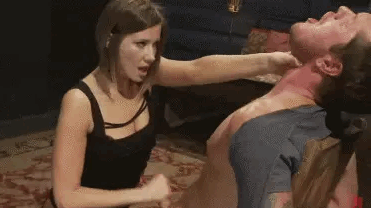 Pushing her back and slapping her ass, Climber gets some breathing room as Kendra slips her robe off, leaving little to the imagination. He takes her bra off as he kisses her, then slowly slides his hand down her body to tease between her legs, getting some soft moans from her. Changing tempo, she has her opponent lick her pussy, which he does very well, before he moves back up her body, leaving a trail of kisses before he gently bites her lower lip. As the teasing heats up, she mounts and rides his face, once more enjoying how his tongue feels on her pussy.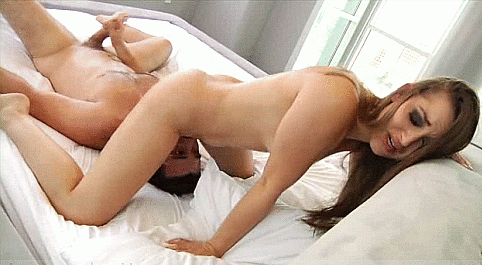 Getting up from under her, Climber fucks her mouth, no doubt to help with her oral fixation. She grinds her ass against him to tease his dick, giving him the chance to slip a butt plug between her cheeks. Not taken with this, she goes back to enjoying herself on his face again, this time jerking him off as she grinds on his lips and tongue. He gets out once again and teases her pussy with his fingers whilst kissing her all over. Declaring that they have done enough foreplay, she tells him that she wants his big dick in her pussy, to which he happily obliges. Getting comfortable, he spoons her as they fuck, making her moan loud for the room to hear.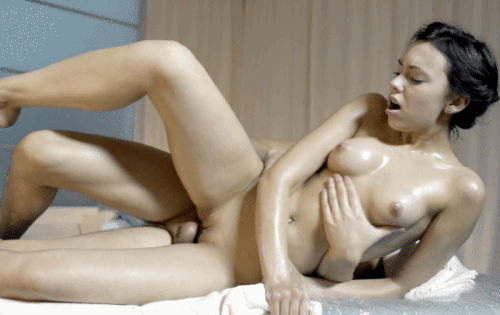 She tries to regain control and make him cum with her feet but he resists, only for her to get on top of him and squat all over his dick, riding him cowgirl. He holds back again and shows her how it's done, before pushing her onto her back and licking her pussy hard, trying to push her over the edge. She handles him and vibes her clit whilst resting, before getting her mouth on his cock and blowing him. He feels the pleasure hit a little harder but stands firm.
Holding her in place, he vibes her pussy but she escapes him and gets back on top, smothering him with her tits as she rides his cock. The crowd, in support of Kendra, cheer for his cum but he resists again and pops a pretty collar onto her. It has little effect in making her more submissive, as she gets on top again and rides him cowgirl, going all out on a rodeo ride to make him cum. With all the pleasure building, he gets lost in it and cums inside her!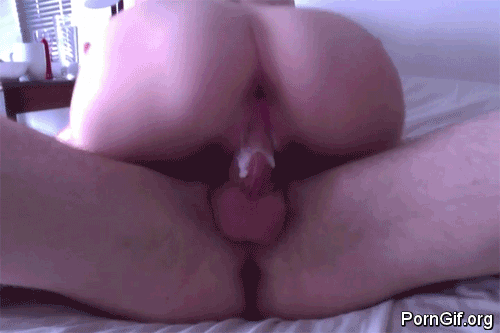 As Kendra celebrates this early lead, Climber launches a counterattack and finger-fucks her pussy whilst licking her out, making her cum hard and shake with desire, bringing them back to an even score footing, leaving only one orgasm left to decide the winner. He finally takes off his shirt and has a cold shower, whilst she tries to keep him on edge with an eye-contact blowjob. She tries to get his cock between her tits but he attempts to push the advantage as he fucks her deep. They resist and taunt each other, both being cautious as they size each other up. He leashes and fucks her, she edges him with her tight pussy, but neither one of them gives any ground.
She rides him cowgirl yet again but he punish fucks her for the effort. The crowd feels the tension as the two warriors engage in battle, trying to wear each other down. He fucks her in front of a mirror, giving worry to the ladies in the crowd cheering for Kendra. But she resists and fingers his prostate... which he also resists, causing the audience to gasp in disbelief. It becomes more intense as he fucks her from behind and she resists yet again, causing the crowd to go wild as both fighters simply refuse to break!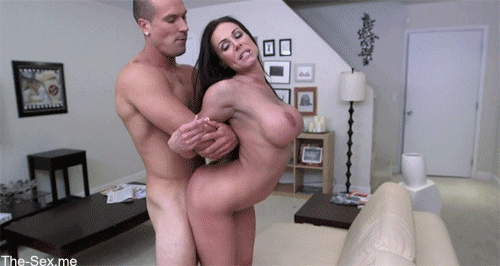 Completely taken over by pleasure, both on the edge of a huge orgasm, Climber pins Kendra down and fucks her hard, giving her some amazing missionary pounding. Utterly exhausted, she surrenders and cums under his assault, bringing an end to an incredibly close game. Presenting her to the audience, beaten and sexually dominated, Climber seals the win after one of the closest fights yet and advances to the next stage. Click the link in the header to see the full log. Trust me, you won't regret it.
---
Americas Regionals round 2: Diana Adams Vs Leon
Spreading the word for folks to come and bear witness, Leon makes the first move as he pulls Diana's top down without warning, revealing her tits. She shows off her oral skills, sucking on a lollipop. He gropes her breasts and makes her moan, whilst she orders him to massage her feet first. But he feels he can't do that with clothes in the way, pulling her pants down and off. She takes his shirt off so they are a bit more evenly matched, which brings a smile to Leon's face and leads to him removing his pants. Diana starts to stroke his cock but he decides to jump ahead a bit and starts slowly fucking her mouth. She puts on an innocent voice and sweetly teases by asking for a facial.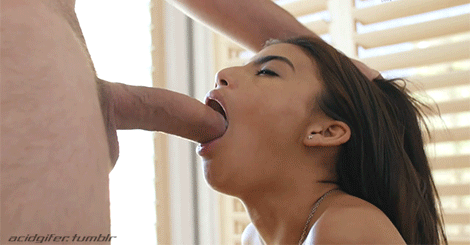 He slides a finger into her pussy and makes her have a taste of her sweetness before she goes back to sucking on his cock. Taking advantage of their position, he make her taste it as he thrusts his cock deeper into her mouth. Finding herself enjoying it more than anticipated, she does the work of two mouths and sucks his cock relentlessly, working his shaft with both her hands and mouth. As he moans in pleasure, she works his balls, sucking and licking them. Realising he is losing momentum, he massages and fingers her pussy, distracting her enough to break away and treat everyone as she covers herself in oil. Leon retorts by bending her over and whipping her ass with a belt.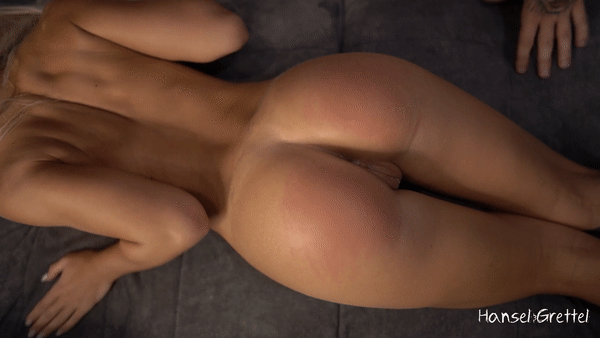 Diana goads him into fucking her, which Leon happily does, thrusting into her and slapping her ass as he fucks her. She lets him take the lead, hoping he starts to tire himself out a little. He picks her up and holds her whilst fucking, testing her limits. She turns the tables and flexes her stamina, teasing him with her stocking-clad legs as they fuck hard. He uses her ass to try and break her but she taunts him as his attempt fails, then jumps off him to massage and suck his cock. Bringing her into a standing 69, Leon makes her feel the pleasure with his tongue. Diana breaks free and jumps onto him, fucking him as they stand up, but he shows his own stamina and resists her attack. She calls in a friend to double-team him but in a risky move, he pushes them aside and fucks Diana into a mating press, catching him off guard and making her quiver as she cums!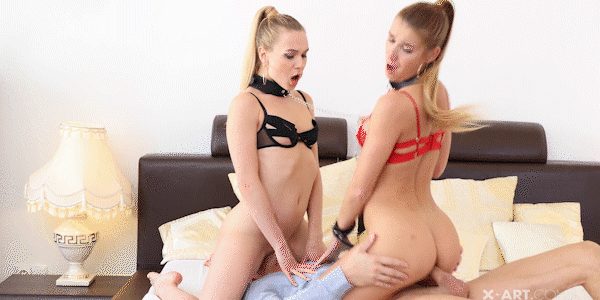 Both of our competitors take a couple of moments to recover their energy reserves, then Diana gets her second wind and gives him an amazing messy blowjob, causing Leon to explode into her mouth, leaving his cum dripping from her lips. He struggles to regain composure and reverts to licking her pussy as he tries to regain his strength. As he does so, Diana calls in a friend and has a little strap-on fun with her foe. They take turns trying to overpower one another, until Diana wraps her hand around his engorged cock and gives him a frenulum massage. The chances seemed slim as he had just recently cum... but the pleasure hits him hard and he cums on her hand!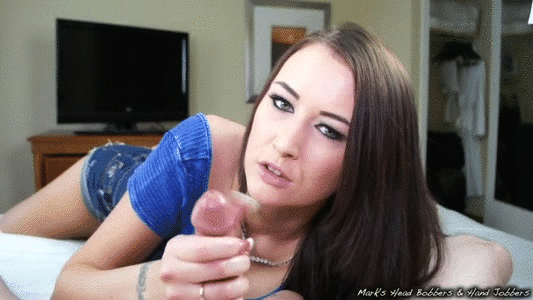 Draining and milking his cock, she doesn't stop until he's empty and collapses onto the bed, revelling in her victory. Team Climber and Diana advance further into the tournament, whilst Kendra and Leon take their places in the Jobber's cup. Check the header for the link to the complete log.
---
Americas Regionals round 2: Andromeda Vs Michael
Meda and Michael get settled in as they await the adoring crowds, with him making the first move by taking off her top. Mesmerised by her tits, he gazes upon them as she takes down his pants, admiring his already hard cock in his boxers. As she is on her knees whilst he shows off his abs, she slides his cock in between her bra and teasingly tit fucks him as she runs her hands over his body. He thrusts up and has her lick his cock whilst she works her magic, all as she effortlessly removes her heels and casts them aside.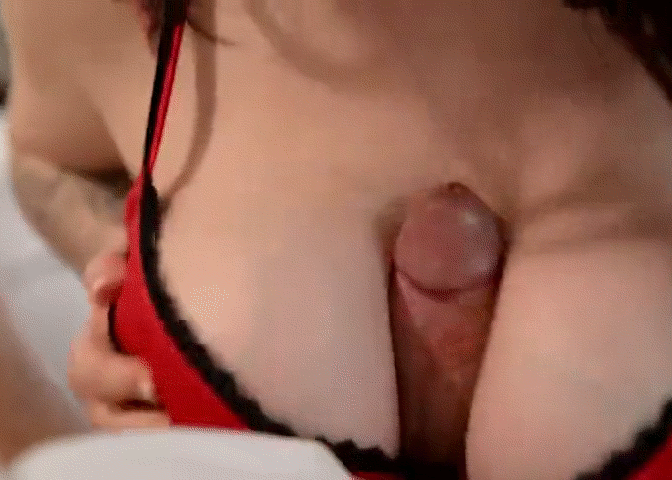 Getting lost in the heavenly pleasure, Michael lets her take control as she gives him an oh-so innocent handjob whilst looking up at him, before he reaches down and pulls her pants off, admiring her ass as she comes up and kisses him, biting his bottom lip sensually. Teasing her pussy through her panties, he struggles to stay focused as he feels her body close to his. Teasing him further, she impresses everyone as she deepthroats a dildo, claiming she will do the same to him before long. He baits her with some whipped cream on his cock but as she licks it off, she pushes him down and smothers his face with her ass, serving as an effective way to make his cock throb and show off his need for her.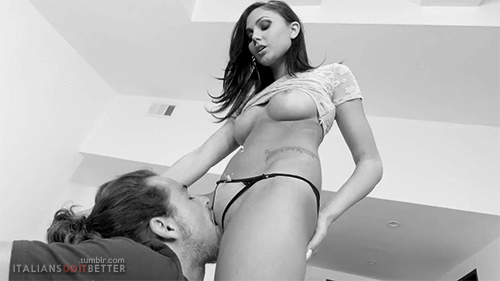 Teasing him with her pussy as she strokes his cock, the battle for dominance begins to feel a little one-sided as Meda taunts him with her ass, lips and tits, whilst she touches herself as he whispers sweet nothings into her ear. Enthralled by her words, he pulls her close and slides his cock into her ass, making her tease him with some lewd moans, before taking control once more and sandwiching his dick in between her sensational ass. Desperate to taste her again, he gets between her legs and sucks her clit whilst she uses a vibe on herself. Seizing a chance to gain an edge, Michael ties her to the bet and takes the vibe Meda was using, turning it up and putting it to good use.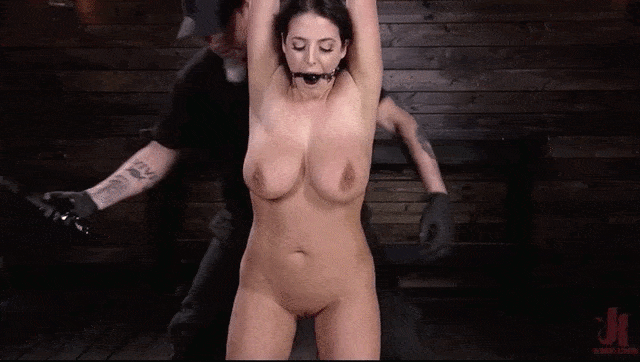 She punishes him for this by edging him until he is at the brink, then moans as he eats her pussy again to make up for being so bad. Knowing it will likely get him in trouble, he fucks her ass and tries to make them both cum, barely able to take much more after getting so worked up. She resists his pounding and pulls him out, grabbing his thick cock and giving him a fast handjob. Despite how needy he felt, he refused to cum just yet and quickly goes back to her ass, fingering her. She uses her ass to bounce vigorously on his cock, trying to make him blow but again misses the mark. She keeps pressing his buttons, bringing him closer to orgasm with each action. But his determination to let her feel pleasure first is stronger, which is proven when he gets between her legs once more and makes her cum hard. Glaring at him, she decides to take his orgasm and uses her feet to stroke his cock and make him shoot his load all over them.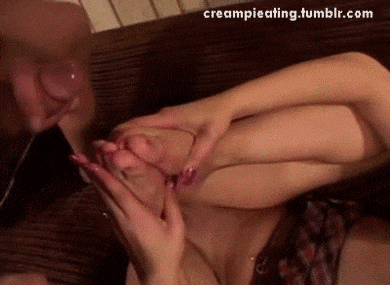 He takes a second, happy that his Mistress made him cum, before starting to finger her wet pussy. She reciprocates and jerks him off, before he is overtaken by need and starts fucking her hard again. Fighting him off, she retaliates by stroking his cock with her feet, then holding it in place as she jerks him off hard and fast, demanding that he cum for his Mistress. Sending him into a pleasure high, despite being so soon since he came, Michael moans and cums all over her hands and feet. Draining him dry, she comes to a stop and lets him rest, giving him some gentle kisses before they embrace each other, knowing this was a night (and match) to remember.
Andromeda takes the win and moves her team into the finals and, with this victory, brings an end to round 2 of our tournament. To see the complete fight, feast your eyes upon the header up top.
---
The finals have already begun as this post hits you, but you won't have too long to wait before we bring you all the juicy details of victory and bittersweet defeat.