EF America's Tournament Finale
Here it is, folks!
The summary for the finale of the America's tournament is finally with us. I will take you through the nail-biting action in a tale of both victory and loss as our finalists battle it out for the title!
Apologies on my part that this has taken longer than normal to get out, this is due to some of those IRL moments that come along. But before I dive in, a word from our sponsor!
Winston: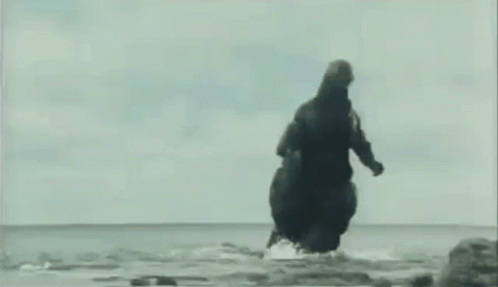 ...
Goddammit, Win, never having you sponsor me again...
Okay. enough shenanigans, let's get down and dirty!
Our first match saw Ben Bravo taking on Chaste.
Setting up the RP at a luxury resort for the finals, our fighters make themselves comfortable and get to know each other, with some tender kissing and ear biting. Before long, Chaste is fully naked, blushing, yet breaking out a dildo and sucking it as she declares the time to get dirty has arrived!
Soon, Chaste strips Ben, kissing his abs as she caresses his manhood. Before long, Chaste is lost in pleasure, grinding all over Ben, who fashions his belt into a collar to give himself an edge in control. With so much teasing going on between the two, Ben takes the initiative and slides his cock into Chaste's mouth, which she sucks eagerly, utilizing the rather wonderful sound effects that EF offers. Our two sexfighters no how to tease and put on a show and Ben, after feeling so much of Chaste's mouth, sweeps her off her feet and onto her chest as he slides into her for the first time this match.
Both fighting to regain control, they swap between hard and intimate fucking and Chaste stroking his thick cock. Working him up, Chaste pumps harder and tries to take the lead, but Ben stands firm and resists her. Using the clothing laying on the bed, he ties Chaste down and places a vibe on her pussy, knowing she was bound to break eventually. All the build up leaves Chaste vulnerable and she cums hard, exploding her juices on the bed.
Now on the revenge path, Chaste teases Ben with her feet and mock cum faces, before jerking him off with an intense footjob, bringing him to orgasm and tying up the score!
Now it's all or nothing, down to one final orgasm to decide this fight's winner.
Nothing is held back as they go at each other, fucking hard and losing themselves in the ecstasy of it all. As Chaste gyrates and grinds on Ben's cock, he almost becomes mesmerized before flipping her over and sliding into her ass for a soft anal fuck, wrestling control back from her once more. Grabbing the makeshift leash belt, Ben fucks her harder, dominating the pace as Chaste moans and tries to hold back. But to no avail, as she succumbs and orgasms all over his hard cock inside her, losing herself as she melts under him. Holding her tight and kissing her as she comes down from the dizzying highs, Ben takes this round for his team, leaving only Mara and JayJay left to decide the fate of this tournament!
Read this sizzling hot fight right here.
Our final fight, the one that could settle it all, saw Mara and JayJay battle it out.
Both of our fighters have done amazingly well, neither one losing their battles as they progressed through this tournament. But now, one must stand and one must fall. If Mara wins, they take the title. If JayJay wins, it goes to a LWR tiebreaker. Let's find out how this unfolded.
Teasing each other's lips and sliding clothes off of each other, Mara shaking her ass to show Jay and the audience what they all crave, whilst Jay responds by massaging her wet, sensitive pussy. Mara, confident in her skills, gives Jay a silver collar as his 'runner up' prize. Unfazed by this, he moves in and massages her deeply, running his hands over every inch of her exquisite body.
Cocky, sexy trash talking abounds as Mara goads Jay on how his fingering needs some work, whilst Jay brings her to position and tries to brainwash her with his cock, making her suck it hard. But it will take more than that to make Mara submit as she bobs up and down on his shaft with glee. Taking a break from sucking, Mara grinds her ass on him, allowing Jay to slide into her and fuck her rough.
Now both in the zone, as one could call it, they fuck each other hard, giving each other their all as they moan in bliss together. Jay takes the advantage and presses her against the window, letting the audience watch as he thrusts deep into her again and again. Humiliating but not enough to stop her, she resists the attempt and starts to fight back. But Jay grabs her and chokes her as they spoon fuck, determined to break her. Once again, Mara resists and launches her counter attack. Riding him as he tries to cover, she then jumps on him and straddles him, making Jay hold her up as she bounces on his cock. Panting and struggling, having spent a lot of energy trying to break her, he tries to find the resolve to resist her pussy as she fucks him... And cannot find it as he cums hard inside her.
Overflowing with confidence now, Mara gyrates on his cock, leading Jay to fuck both her holes hard to make her cum, which succeeds handily as she cums on all fours. Overtaken by passion and lust, they kiss deep and get lost in each other, nearly forgetting the tournament title that is at stake.
Jay, ready for more, lifts and fucks Mara, trying to have her cum for him twice in a row. This attempt does not hit the mark, as Mara resists and slips up and around on Jay's big cock, slamming back down and getting into reverse cow girl and riding him hard. Looking back at him with a coy smile, Jay is shocked and struggles hard to hold on. But Mara feels his surrender as he cums hard inside her, unable to resist her deliciously tight pussy.
Fucked into submission, Jay asks his Mistress to tug his collar as she fucks him, ending the fight with lust, desire and loving compassion flooding the room. Mara claims her prize as she has JayJay lick and eat her pussy, moaning as she feels his tongue across her folds, revelling in her victory, squirting all over his face in victory!
See this glorious finale in full details here!
And it is over!
After many trials and tribulations, this tournament comes to an end. Ben Bravo and Mara are crowned the champions of the Americas!
Congratulations to both of them on a tournament well fought!
The winners get to bask in their glory, as well as receiving 100 EF coins, a badge declaring them 'Champion of the Americas' and a place in the world cup tournament, where they will represent the Americas for the global title!
It has been a pleasure to host these reviews and watch these epic battles take place. I hope that it has been a pleasure for you to read them. Watch this space for more updates, including the summary for the ongoing EU tournament!
To keep yourself aprised of all matches as they happen, as well as all the greatness our community has to offer, have a sneak peek at our Discord!
I've been TG and you've probably been lewd! So naughty... Keep doing it.