EroPets: A fresh round up
Well Hell's bells, it's been a hot minute since we've caught up to discuss the hot and steamy battles taking place in the ring during the EroPet's tournament. And have I got a fresh, hot load for you to look at. Get comfy as I get us all caught up.
Lady Mila, more often known as Lord Milov, encounters Charles in a Hentai Match-up. Charles gets to work fast, ripping off Mila's clothes, before holding her close to him and licking her armpit. Not one to get riled easily, Mila locks up his cat boy cock in a cage, teasing it with her foot. Before he can react, she mounts and rides his face, demanding that he serves her then and there. Charles does just that but suffers a little as his reward is feeling his frenulem licked through the cage, making him ache and throb something fierce.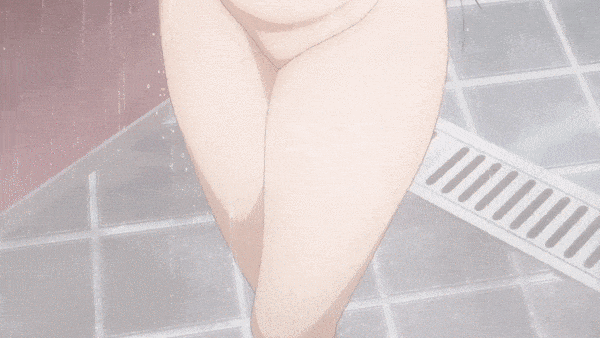 Feeling this, he pinches Mila's nipples, rather insistent on being uncaged immediately. Coyly, she teases him as much as possible, making sure to keep him locked for a little longer. Charles takes another approach, showing off his plugged ass, then swiftly plugs her ass with a matching model to make them butt partners. Mila either really enjoyed it or didn't take kindly to it, as she forces him to suck her rather girthy strap-on. He definitely didn't like that, based on the rather strong cunt stomping he proceeded to dish out. Things get rougher as audience members are pulled from the crowd and team up to fuck and fill Mila hard. Charles is soon bound in a milking machine turned up high and, unable to escape or withstand it, cums hard and feeds the machine his seed. Not letting that very sensitive cock have a rest, Mila keeps sucking him and keeping him on edge, but he reverses his fortune by getting into a different position and licking her pussy, making her cum all over his face
Returning the favour, Charles fucks Mila hard, trying to control his throbbing cock whilst keeping the pressure up. Mila has a quick shower break, then invites her opponent in to keep going. She ends up enjoying his tongue once more, before he changes the game and fucks her ass, which was still quite tight despite the plug that had been there for some time. Not done with his tongue, she sits on his face yet again. This just makes his cock harder, making her feel the need to help with that as she wraps him in a special, sexual embrace. He got close but held back his load, pushing her off of him. Seizing her chance, she gets him in a wrestling stretch handjob, hoisting him over her back and furiously stroking his cock. Once more unable to fight back, he cums for her again, ending the fight as he is made into a sissy cuckold slave.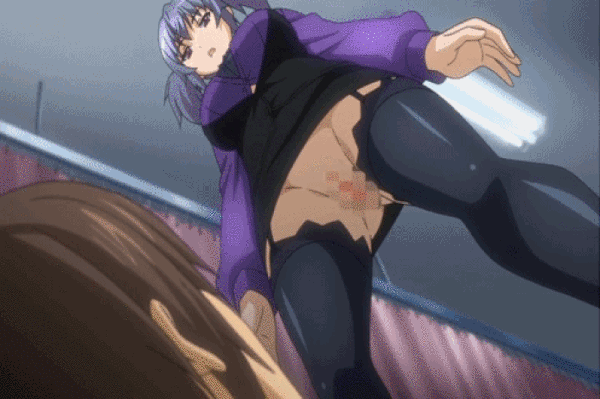 The fights continue on but if you want to see the full story, you can do so by looking here.
---
Charles is called to action once more as he battles Nao
Following on from his win against Lady Mila, he finds himself facing Nao herself. Showing off his bulge, indicating how eager he is, she returns the favour and bends over like a pro, showing off her incredibly fine ass. Soon after, clothes are shed and the teasing between the fox and the cat begins, each one looking to make the other their prey. In a swift move, Charles brings Nao into a hug and sneakily plugs her cute butt whilst kissing her. Getting a bit turned on by that, she touches herself but for a moment, before getting Charles on all fours and licking his butthole whilst playing with his cock in her soft hand.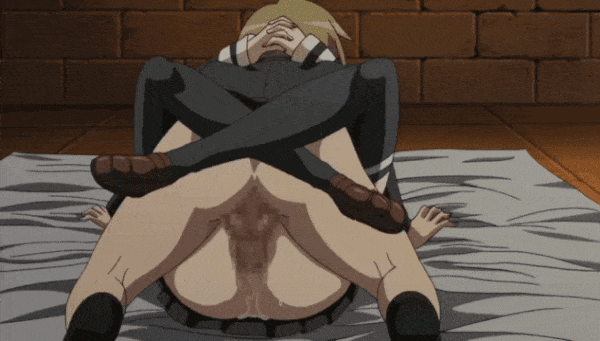 Breaking apart for a moment, they re-evaluate each other and taunt, first with Nao and her strap in a threat to peg him, Charles with a laugh as he has seen and taken bigger. Mounting his face, she makes him please her pussy with his tongue, though this turns into some hard fucking as he slides up under her enough to slide his cock into her wet pussy. She escapes with the help of some other Kitsune, but they are quickly distracted with a dildo, so our two fighters can get back to fucking. Soon, he has her on her side and is able to slam his cock deeper and harder into her, overwhelming her with pleasure and forcing her to cum on his cock. Feeling a spark of anger, Nao gets her feet around his cock and jerks him off until he cums as well, bringing the match to a level footing score-wise.
Before he can properly rest, Nao has him held down and her feet back on his cock, stroking him hard again. Using this to his advantage, he fucks her tits slow and hard, getting lost in how soft they are. Then she tries to make him cum twice more, once with a foot job, then again by kicking him straight in the balls. Both attempts fail but do leave Charles in a considerable amount of pain. Stroking himself to ease said pain, he then grabs her and fucks her hard from behind, trying to show her the best way to get some cum whilst making her explode. She resists his thrusts and forces him onto his back and rides him harder. Overstimulated by her pussy, he cums once more but still has a little bit of fight left in him.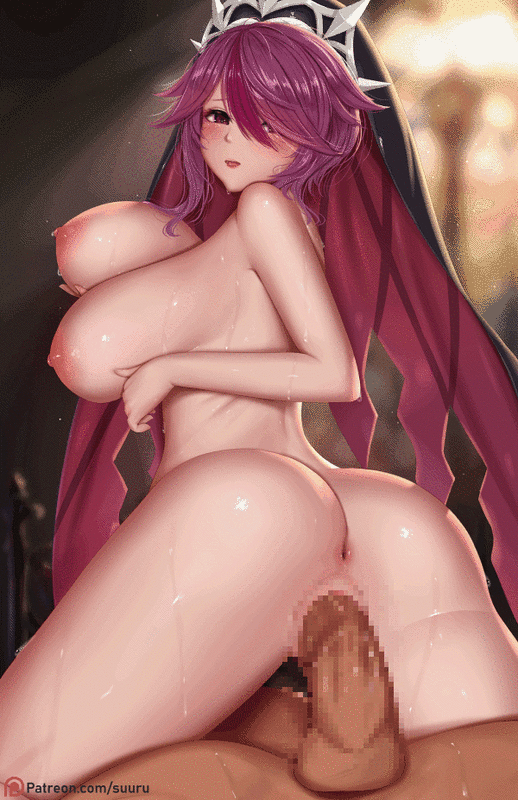 Taking a needed breath, he enjoys massaging Nao for a moment as he tries to settle. But things take a turn when, after a quick shower off, Charles finds himself in a wrestling footjob once again. Worn out still from the previous orgasm and the duration of the feet, he cums again, giving the match to Nao.
Made into a licking slave, Charles is bested by the Kitsune and the tournament continues. Read the entirity of this log right here.
---
Determined to bring her back to his tower and save both her and her soul from corruption, Knight Romantic vows to do whatever it takes to free Silvena from her prison. Even if she seems quite content where she is and isn't interested in being saved.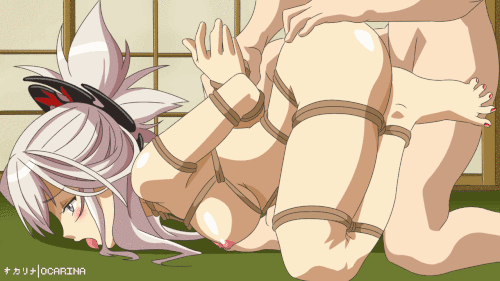 Undressing her, Romantic knows he will need to use all his skills to save her. But Silvena certainly isn't going to make it easier as she uses her foot to tease him and push him away. Continuing to worship her body, he reminisces their past encounters whilst she keeps using her tits to tease and distract him. Both locked in an epic struggle, neither back down as they fight to win. Roma tries to use her weaknesses to overpower her but she simply responds by using her feet to stroke his exposed cock. Getting behind him, she keeps stroking it until he escapes and fingers her, trying to make her see the light, as it were. Not having that for a second, she mounts and rides him amazon style, which forces him to fight and fuck back hard. Using some various magic to bind each other, neither hold back as the battle becomes a war, each vying to best the other and drag them over to the other side. He binds and fucks her hard but she resists his attempts to make her cum, before she rides him Amazon style again, coaxing him to join her in hell if he wants her so badly. He fights gallantly but succumbs and cums inside her. Desperate to keep his promise, he pins her to the bed and fucks her harder than ever, screaming her name as hs makes her cum from the surprise attack!
Showing her his love after they take a moment, he kisses and licks her pussy, only for her to lick his dick in return, then suck it deeper as she tries to push him over the edge. Trying to hold back, feeling his body shake, he holds onto his mission... but his body gives in and he cums all over her. Silvena keeps sucking until he is dry, revelling in his defeat.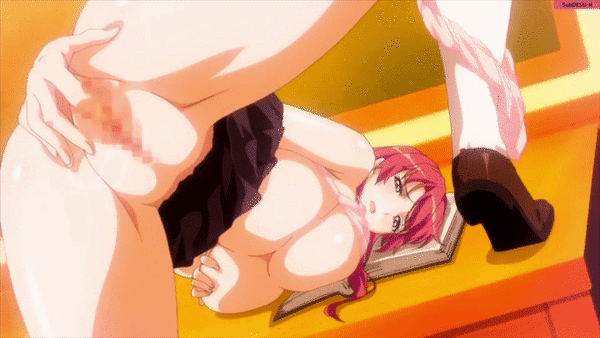 Laughing as she tries to tempt him, other deals are made and Romantic vows to instead face Eva and fight for Silvena's freedom another time. But tournament wise, a strong contender has fallen, which only makes the remainder of the tournament even more interesting!
You can see this epic and dramatic battle unfold here.