European Regionals '22 - Rd1Pt2
With the first slew of matches already underway, here we are again to cover the rest! One team has already qualified for Round 2 - Linlin and Morky - who else will join them? Well, let's find out!
When last we left you, Milov had seen off Amathyst's challenge, and Merchant pulled off an upset in defeating the heavily-decorated Jeanne. With the teams even at 1-1, a tiebreaker was needed to determine who qualifies for Round 2!
Milov, of course, was the winner of 2022's December Sexfight Invitational and can be considered a veteran in the tournament circuit. Nevertheless, as we've witnessed before, reputation counts for little in the ring, and the stakes are higher than ever.
With expectations for a rare male-male tournament match, Merchant opts instead to crossplay as his female alt, Beth, and a lavish stage is set for their match - the Four Seasons hotel suite.
The match starts on an almost accidental note, with Beth stumbling upon Milov in the midst of changing... Milov recovers almost immediately, and attempts to put Beth under his hypnosis spell, causing her to fall straight into Milov's lap!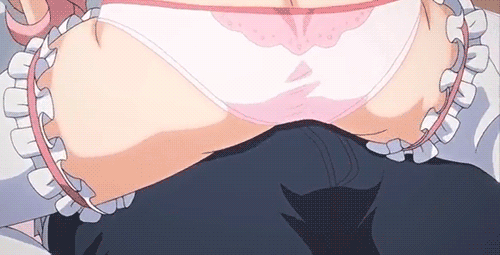 Things seemingly go to plan as Beth undresses, and gets on her knees to service her new master as Milov works his hypnosis deeper into Beth's mind, groping her and keeping her submissive.
And then, out of nowhere, a glint of mischief can be seen in Beth's eyes, as she deploys her own hypnosis tricks on Milov... but the outcome is the same, with Beth yet again gagging on her opponent's cock!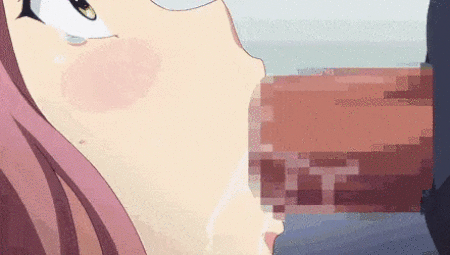 Things rapidly get filthy, with both competitors rutting like animals... until something fundamentally changes, with Beth suddenly busting out a fireman's carry, lifting Milov easily!
Milov proceeds carefully now, with Beth leading and dominating proceedings almost through intimidation, as both come together again, mating with renewed fervour.
With increasing confidence, Beth takes control, locking Milov down in an Amazon position, pinning him down with her superior strength! Unable to do much against such newfound power, Milov stays down... and cums hard!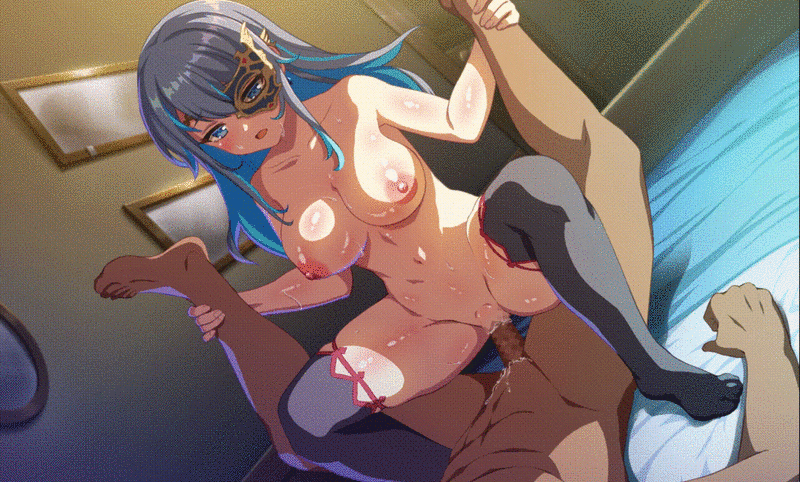 Taking the lead against her experienced opponent, Beth gets cocky, letting Milov fuck her, confident that victory is already in the bag... only for that cockiness to be rewarded with a big gushing orgasm!
Having equalised, the match slows down, with both sides taking a breather, before Milov resumes the offensive, using hypnosis to retake control of the match!
...that is until Beth gets the strap-on out...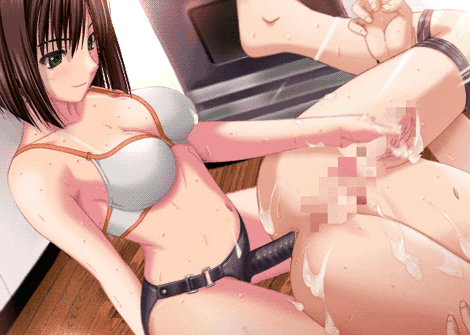 And the rest, as they say... is history. With two back-to-back upsets, Merchant has defeated two more experienced opponents and sealed his team's passage to Round 2! Milov and Jeanne will join Maverick and Ariana in the Jobber's Cup...
---
With Mistic already victorious over Eva, all Poki needs to do is win this match to seal their team's passage to the 2nd round.
The match starts fast, with Purple Guy assisting Poki in stripping herself naked, before handing her several slaps with his cock. But Poki gets her revenge, after kissing and toying with Purple Guy to make him lower his guard, she smacks him with her strapon!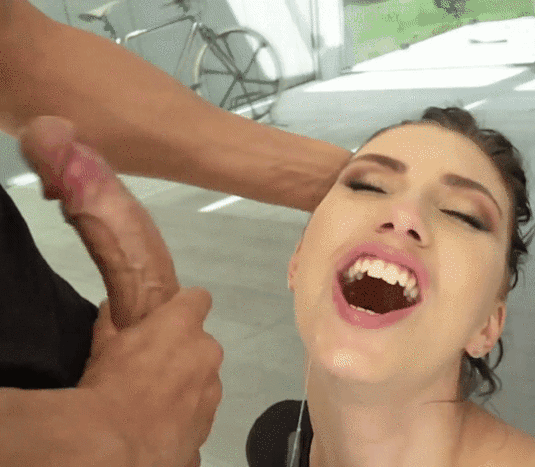 With the match threatening to get even hotter in the hottest of summers, Purple Guy decides to break out the ice cubes, applying them across Poki's body. This mellows out Poki's aggressive side, letting Purple fondle her and keep her tame for the moment.
The match slows to a crawl, with both Purple Guy and Poki rubbing and fondling each other, taking their time, all aggression from the opening salvos rubbed out of them as they pressed their slick, oil-covered bodies together.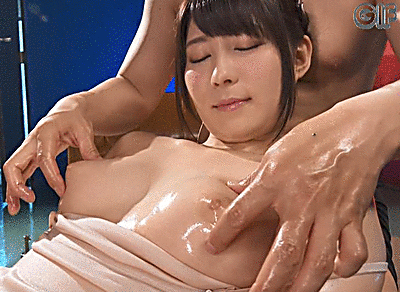 Until of course, when the gentle tender waves suddenly broke, with Purple Guy fucking Poki's throat hard and fast! Poki soon returns the favour, riding her opponent's tongue while tormenting his cock~!
With the match reaching a new level of horny, Poki enlists the help of Melissa (once again!) from the audience to take on Purple Guy's hard cock, taking turns in teasing it with their mouths.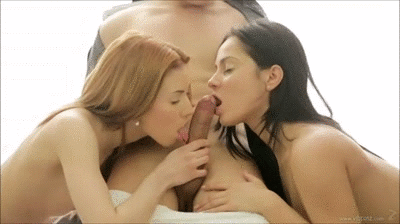 This only serves to galvanize Purple though, as he takes control, fucking Poki so well that she can't help but start fingering her ass in tandem with the hard fucking she's getting!
Poki proves a tough nut to crack, however, and her pussy is more than a match for Purple Guy's cock, managing to edge it as she clenches around it. The match now becomes a battle of endurance and something has got to give!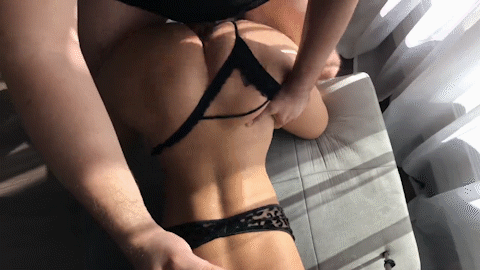 And something does! Despite giving as good as she gets, Poki is the first one to crash into an orgasm, fucked prone by her relentless opponent. However, pushing himself to the limit just to get this orgasm merely serves to allow Poki to even the scores all too easily, milking him with her tight ass~!
With the match rapidly arriving at its conclusion, the battle slows down once more, as both contenders return to teasing each other, waiting for their chance to strike the decisive blow.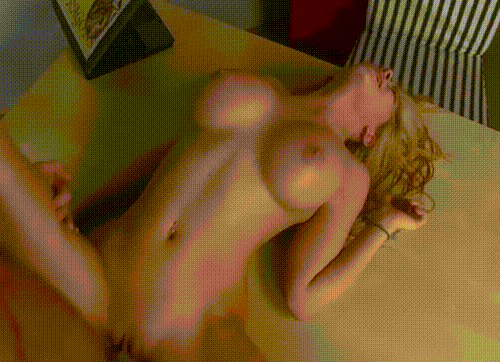 And against all odds, it's Purple Guy that goes first! Despite being only recently wrung dry, he goes again, and succeeds in making Poki gush in defeat, and setting up a thrilling Hentaibreaker between Purple Guy and Mistic...
---
With Daliah's partner Romantic already victorious against Sunny, Eggo is all that stands in the way of Round 2 qualification. Will they be able to hold the line against this sexy bunny girl? We shall see...
Set in an unusual setting - a café - our two competitors meet for the decisive match! They start innocently enough, against the wall, clothes on the floor... it doesn't take long for Daliah to get on her knees when she finds her carrot...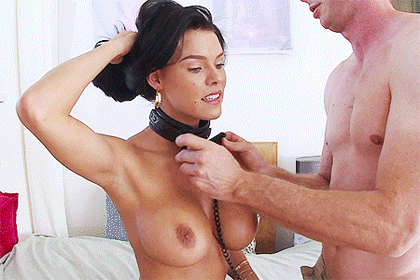 ....and collar, too! Lucky girl...
Daliah strips off her top to handle the heat, as well as the arousal of Eggo being quite so dominant. They assert that dominance once more as they have her kneel and picks a toy to have more fun with. The toy in question was a ring gag for her mouth, allowing them to make her give them a blowjob.
Control switches as she manages to get Eggo to eat her pussy whilst she rides their face, which they do with much enthusiasm, eager to have a taste of how sweet she truly is. But this doesn't last long, as they tie Daliah up and use a crop to torture her tits whilst she's in bondage.
She screams in pleasure as the domination of her body and mind makes her more aroused than ever before. The rope soon breaks and she gets free, rewarding Eggo for their creativity by sucking their cock.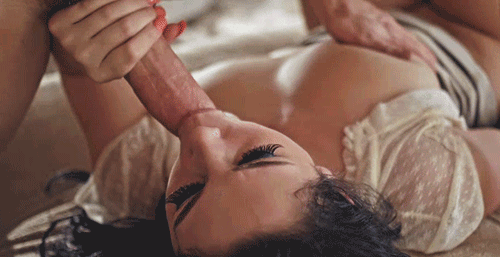 Eggo tries to make her crawl to them if she wants more but she seems happy to rub her pussy under her panties and make her come over to them, subtly taking back just a little bit of control. They caress her body whilst watching her continue to play with her pussy. Flexing their cock, they makes her submit to it, allowing her to then suck their balls as she worships their member.
They tease and torment each other with their wicked words as they continue to gently pleasure one another. Then Eggo has Daliah tied again and uses a bullet vibrator to almost edge her to insanity. As she is edged, Lisa in the audience also edges, as other audience members get up to some fun of their own. Back in the Cafe, Daliah has gotten free and crawls to Eggo, who hadn't realised she had stolen one of their toys. Pouncing, she gets the fleshlight on their cock and sucks their balls again, making it feel like they were getting it from two tongues at once!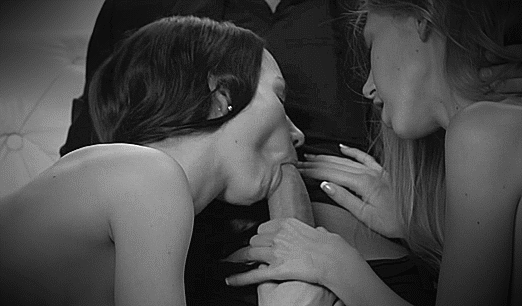 Once their cock is free of the toy, they continue to make her worship it, making her tell them where she wants their milk whilst they tease her pussy through her panties. She begs for their seed, craving it more and more with every word they say. As they tease her pussy more, she craves their cock more, rubbing it against her face, ready to take it any way she can.
After so much teasing and foreplay, they grab her panties and rip them off, freeing her kitty. She prepares herself for a rough and deep fucking, but gets taken by surprise when they lube up their hand and fist her ass, making her shake and moan. She jumps off of them, giving them a cheeky blowjob, almost brainwashed to pleasure them in any way she can. As she's doing that, Eggo gets more rope and ties her down, putting her on a vibe to try and make her cum. She rides it out until the battery dies, then takes a rest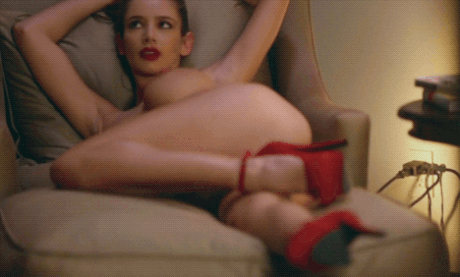 They try to make her cum again, stepping on her head and pounding her pussy hard but she takes it in her stride. Fearing her next move as she takes a short pause, they briefly masturbate before she gets close and wraps her mouth around their cock, sucking them deep as she locks eye contact with them...
...and they can't hold back their orgasm.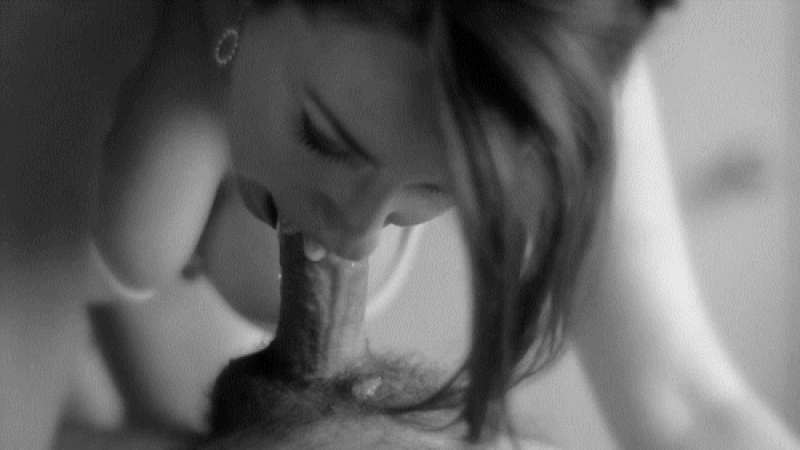 They rests, determined to make her cum before they are done. She responds to that by grinding her ass and lap-dancing them against the wall, moving their hands all over her body to get them nice and hard again. They get free and struggle to put a plan together, then moves to fuck her hard, pounding her with all they have. This attempt yields orgasmic fruit as she cums hard and squirts all over them.
Shaking and tired, she cleans up the mess as best as she can, then crawls back to Eggo, begging to worship their cock one last time. She takes their cock into her mouth, deep throating them. They fuck her mouth rough for her efforts. They attempt to hold her back as they rest, trying to take their time so they can annihilate her with pleasure. Daliah, on the other hand, is far too horny and needy. She grabs their cock and goes for a fast handjob whilst rubbing their balls.
It must have caught them off-guard as the pleasure hits fast, leaving them no choice but to cum. They at least got to choose where to cum though, as they grab her hair and shove their cock into her throat, making her swallow the load.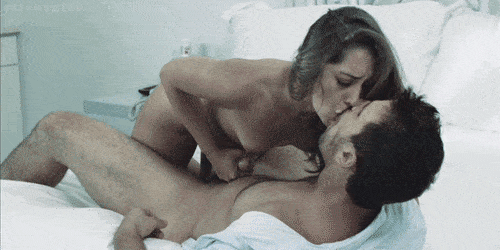 Daliah takes the win for her team, snuggling up to Eggo as they lay in the cafe. If they ordered any coffees, they'll be cold by now. At least there'll be plenty of cream though...
---
That's the latest update on the sexiest of sexy battles. Stay put and hold on to your private parts, because there's more coming.