European Regionals 22' The Final Report
Welcome back to another tournament report! We thought we'd best catch up, and cover the final match of the first round, as well as some of the second...and... you know, the rest of it...
With 3 other teams already through to Round 2, the final place boils down to a tiebreaker. With Mistic overcoming Eva and Purple Guy defeating Mistic's partner Poki, both victorious sexfighters must now meet in a Hentaibreaker match!
With Amathyst and The Merchant awaiting them in Round 2, the stakes have never been higher, as both combatants battle it out in Hentai mode, with Purple Guy taking up the alter-ego of Amethyst for this match.
It comes to no surprise then, that the match begins swiftly and strongly, with Mistic binding his opponent with ropes, restraining and using hypnosis on her, but this quickly falters as Amethyst uses her body to distract her opponent.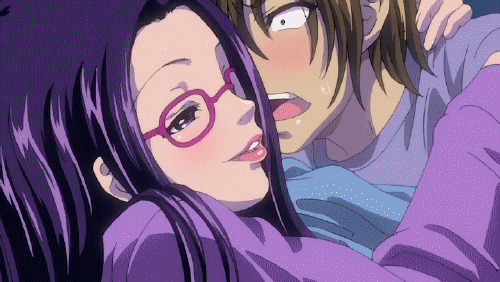 And just like his previous match against Eva, Mistic is undeterred, attacking aggressively, grabbing Amethyst and fucking her hard, taking control and not letting Amethyst use her teasing nature against him.
Learning from Eva, Amethyst turns the tables anyway, putting Mistic in a wrestling hold and stroking his cock, before transitioning swiftly to fucking him hard!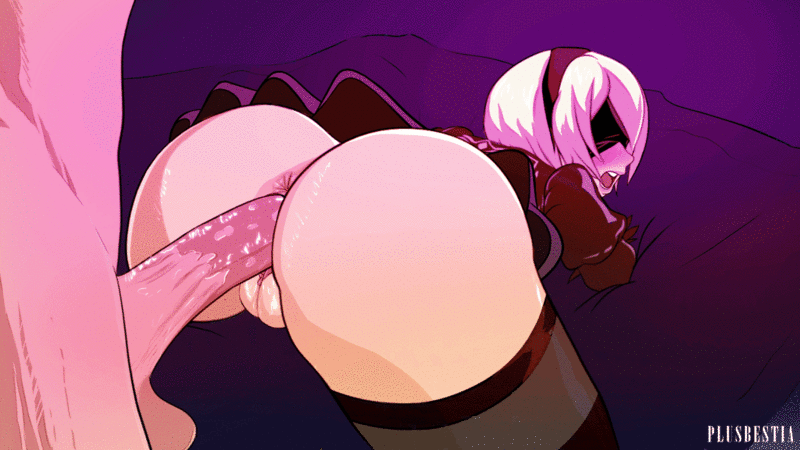 Things get sticky now, with both competitors stuck together, thrusting and riding each other, trying hard to get each other over the edge, switching positions, but never letting up as each tried to wring an orgasm out of the other.
Ironically, with that much hard fucking, it takes Amethyst's feet to break the deadlock, trapping Mistic's cock in her soft soles and stroking him to climax, giving her the lead in this match!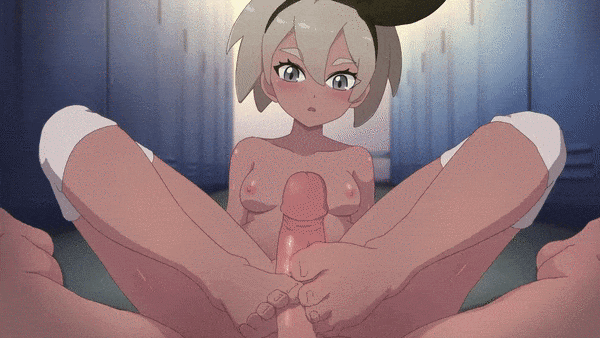 With that burst of passion and sexual activity, the match slows down, as both kiss and touch each other, recovering for the next round. Mistic clearly recovers faster, as he pounds Amethyst into submission, drawing the score's level!
Mistic doesn't let up now, sensing victory and progression to Round 2 so close within his grasp. Amethyst tries to take Mistic with her hands and kiss his dick, teasing it closer and closer to an orgasm.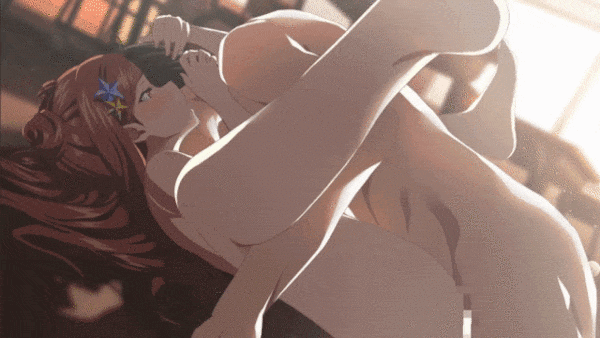 Mistic tries to press his advantage, thrusting back into Amathyst's inviting pussy, trying to finish the sexfight there and then. While not finishing her off, Amathyst does appear overwhelmed by it all, letting Mistic have his way with her.
Taking advantage perhaps of Mistic's lowered guard, she traps his cock in a titjob! Only for Mistic to resist and have her bound in handcuffs, humiliating her further by masturbating with her hair.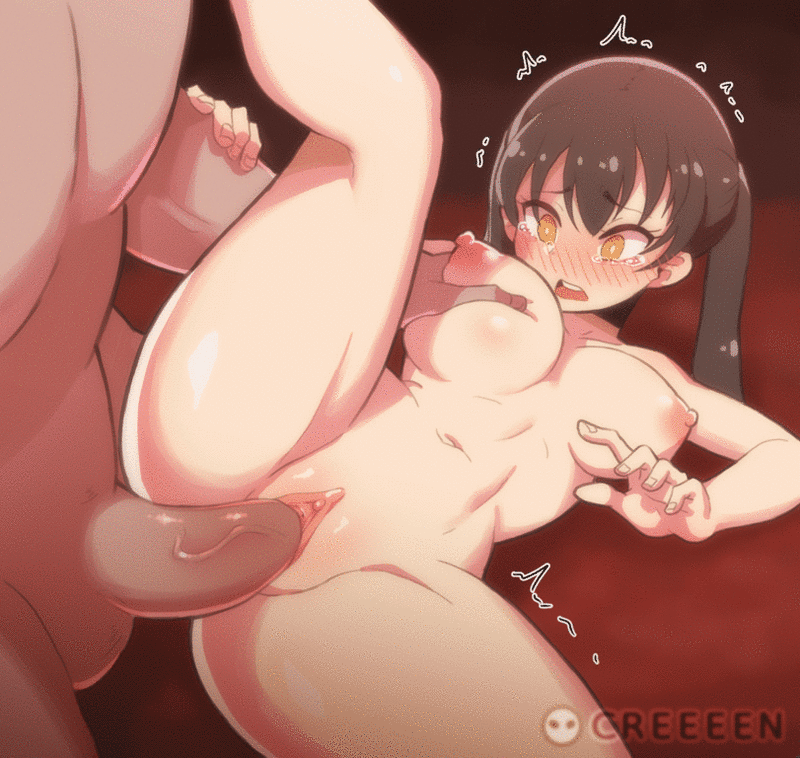 A belated attempt to distract Mistic with a kiss however ends abruptly, as Mistic pumps Amethyst into final ecstasy, finishing the Hentaibreaker match and sealing Mistic and Poki's place in the semi-finals!
---
And now, with our Round 2 roster complete, here's how it looks:
Romantic and Daliah vs Linlin and Morky
Mistic and Poki vs Amathyst and The Merchant
Winning teams will head into the finals where they will compete for the crown of Champion of Europe! Now, on to our first match of the semis...
---
Both teams got to Round 2 via tiebreaker. Mistic defeats Purple Guy and The Merchant sees off Maverick. Fresh off defeating Amethyst, he must now face Amathyst for a place in the final.
We begin, as is proper, with the establishment of some limits...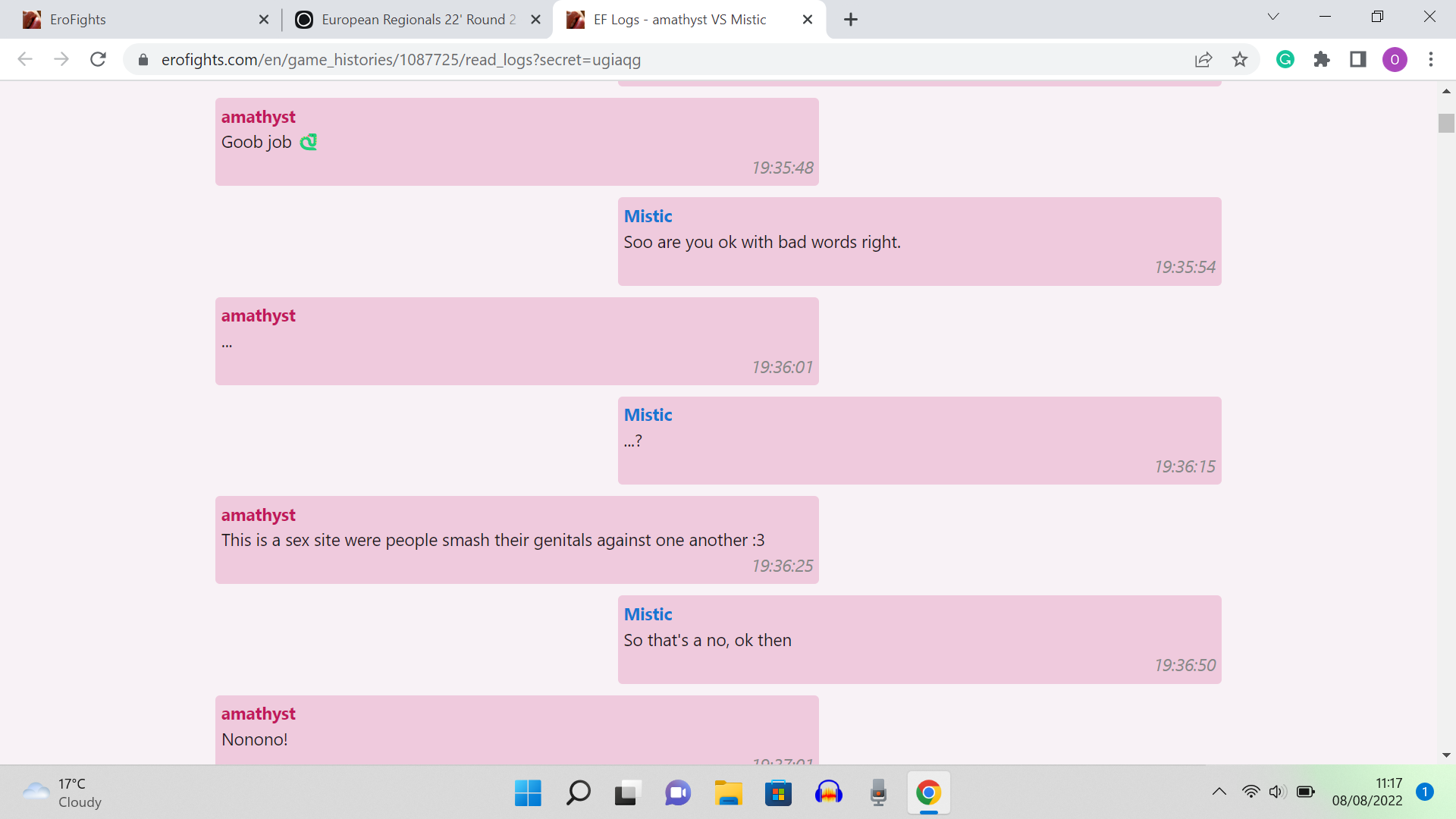 Clothes hit the floor immediately as both start off by stripping their opponents. Mistic continues his direct approach, forcing Amathyst immediately down on her knees, forcing his cock down her throat!
This goes on for quite a while, as Amathyst is reduced to a drooling mess, slobbering all over Mistic's cock, until he decides he's had enough and tapes her mouth shut.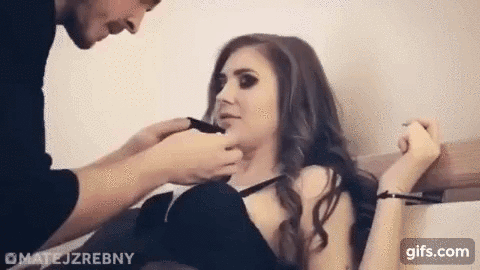 Amathyst decides to take advantage of this and gives Mistic a titfuck instead, which he responds with by icing Amathyst's nipples! Turning the tables on her opponent, Amathyst gets some oral action from her opponent instead, riding his face!
Mistic eventually throws off his sexy adversary, laying her down on her back, teasing her ass with the tip of his cock. This doesn't last long, as Amathyst reasserts her control over him, sitting on Mistic like a throne.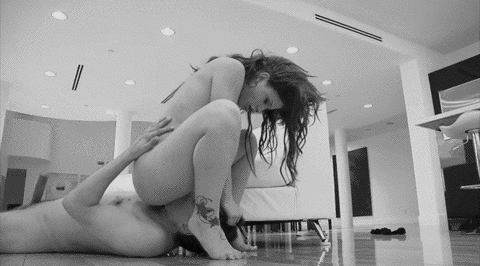 The match gets really heated now, with Mistic now getting into his stride, throwing down Amathyst and fucking her hand and fast, with our sexy necromancer baiting and urging him on... until she springs her trap and corners Mistic's cock in a thighjob!
Punishing Amathyst for her premature attempt to make him cum, Mistic smooshed her face into the covers, fucking her from behind! Not letting up, he continues to pound her silly, holding her in place by the throat!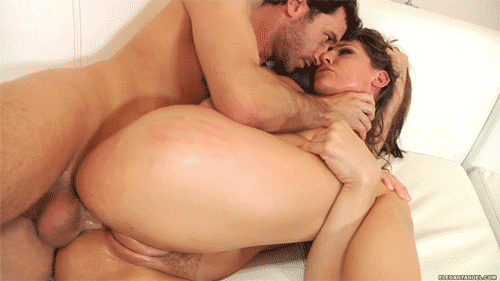 Amathyst is far from giving up though, eventually squirming to the top, pinning Mistic down and riding him for all she's worth. As Mistic hangs on for dear life, it becomes clear to both that this match will not be settled so quickly.
After a brief rest and masturbation, the two collide once more, this time Mistic literally puts his foot down, pressing Amathyst into the sheets and he fucks her into oblivion.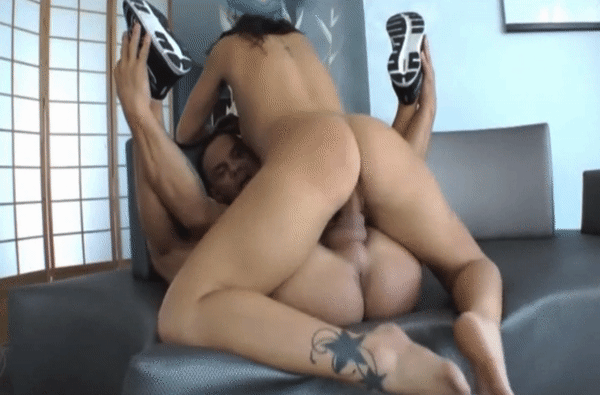 Losing steam pretty quickly, Amathyst capitalises, taking Mistic in an amazon position and drains him expertly, giving her the advantage for the rest of the match.
...Or so one would think, but the scores were almost immediately evened out as Mistic puts his superior strength to good use, turning Amathyst's brains into mush as he forces an orgasm on her.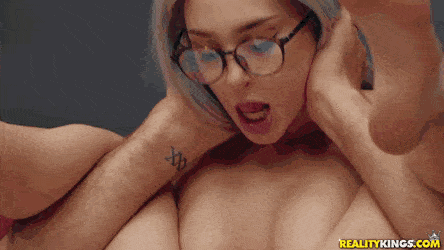 With all to play for, Mistic suddenly gets distracted by Amathyst's fetching heels, which gives Amathyst the opening she needed, grasping his cock from behind and jerking him off furiously!
Though he shakes her off, Mistic is now on the defensive, backing away from the necromancer, trying to get his breath back. Even as he rallies one final time to try to fuck his sexual foe into submission, all it takes is for Amathyst to assert herself and ride Mistic's cock to final victory~!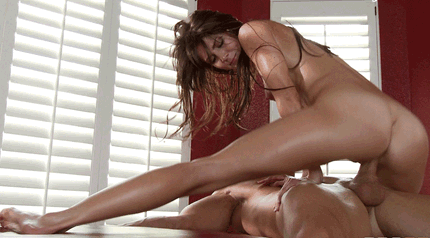 ---
With Amathyst defeating Mistic, Poki is all that stands between qualification to the final. With everything riding on this match, Poki cannot afford to fall prey to The Merchant's wily charms.
The Merchant sets the scene: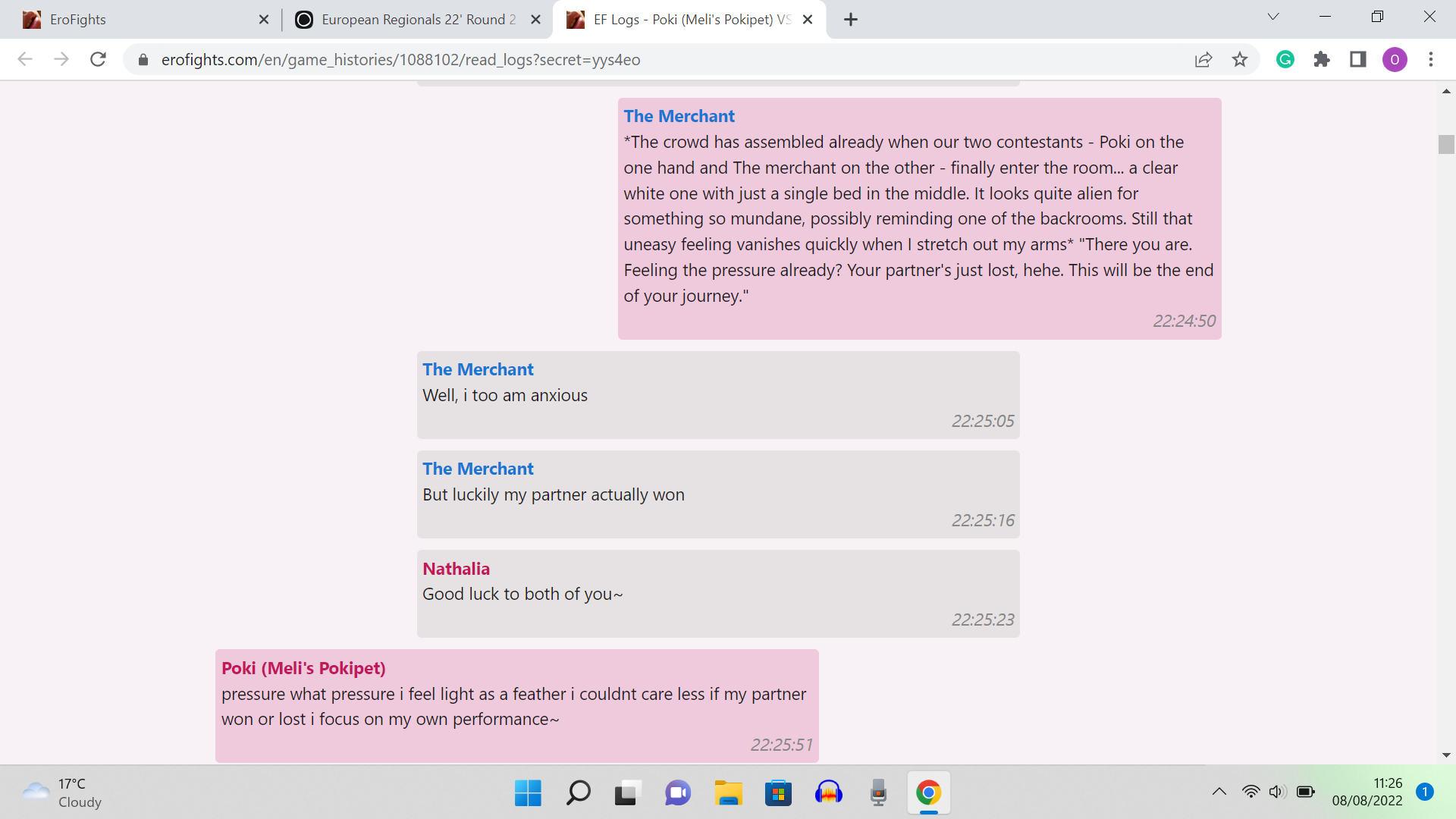 Predictably, the match begins with Poki being stripped by The Merchant. Poki plays to it, luring The Merchant with her pussy as he continues to get her naked, eventually drawing him into a breast smother.
With The Merchant trying his best to charm and tease Poki in return - and succeeding - Poki decides to gag him, in preparation for the next phase of the match.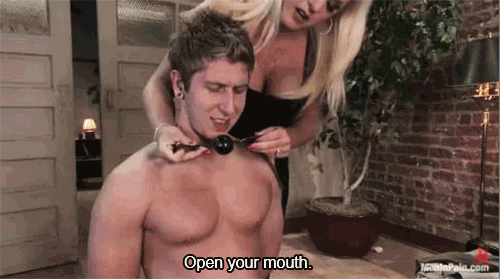 She teases him by sucking her finger sensually, telling him the gag stays on until she says otherwise. He retorts by pulling her panties off and using them as a makeshift gag on her. With a growl, she removes his pants, then removes her panties and takes his boxers down enough to suck his cock.
He teases and tortures her nipples as she continues to blow him, making her wince and moan as her lips caress his shaft. He backs away and takes a moment to recover whilst his cock throbs from all the pleasure she was giving him.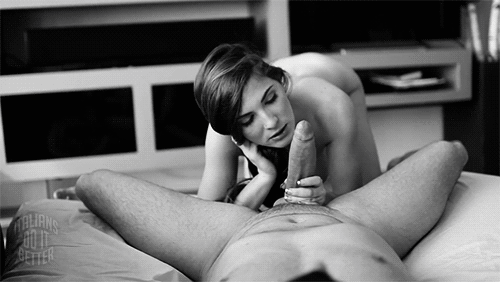 As he tends to himself, she takes off her heels whilst preparing for her next move, whilst he lets off some steam by tying her down and whipping her with a riding crop, aiming for her tits so the audience can enjoy the show. She breaks free and grabs his balls whilst deepthroating his cock, making him slightly nervous that she'll do more to his balls than just grab them.
They tease each other sensually before he gambles again by slapping her tits with the riding crop. She yanks that off him and takes revenge by grabbing his balls again, smacking them before she squeezes and jerks his cock, but not before throwing the crop into the crowd.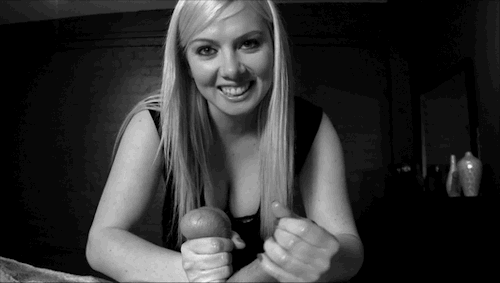 He gets free of her vicious grip and slides her onto his cock, rubbing her clit with one hand and choking her with the other, making her squirm. Not standing for that, she gets off his cock and places it into a chastity cage, saying that if he apologises, she might just let him out. This quickly gets flipped back on her as he ties her down and uses a vibe on her sensitive pussy to try and make her cum!
She doubles down and teases him harder, having resisted his attempt at making her orgasm. Using an inflatable butt plug, she trains his ass in prep for her strap-on, then reminds him that even caged his cock isn't safe, as she twerks all over it, giving just enough pleasure to make him cum!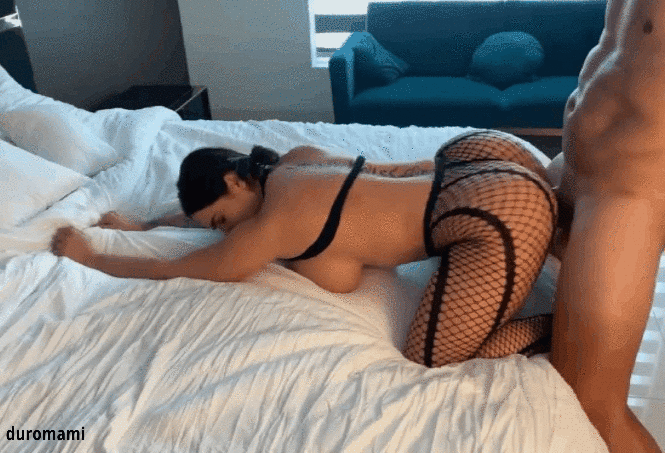 Merch tries to get the key to free himself from the cage but Poki doesn't seem keen on letting him loose any time soon as she teases and taunts him with her body. Rather than attempt to force it, he takes his hands and, with some lube, rams it into her ass and fucks her with it as he chokes her. Despite moaning louder than ever, she manages to pull his fist out and taunt him some more.
He deftly licks her pussy as she tries to make him submit, then jumps on his caged cock and twerks all over him yet again, looking to take his second load. He imagines how good it would feel to be in her pussy but holds back, humping her pussy with his caged cock in retaliation. He keeps this up as they do a sort of faux scissoring together, the end result being Poki's intense orgasm!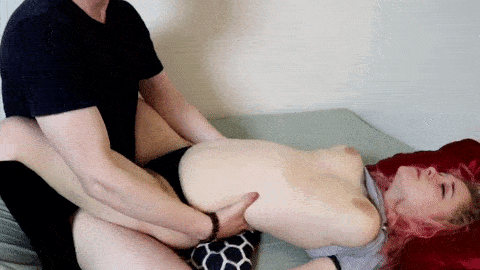 With the scores now tied and all to play for, our competitors take a moment, and then Merch starts vibing her whilst kissing her, getting her warmed up for her next orgasm. She enjoys it for a bit, then pulls off him and rubs her feet over his caged cock...
...which makes him erupt out of nowhere!
He tries to move away, to escape her soft soles, but it is in vain and he cums all over her feet.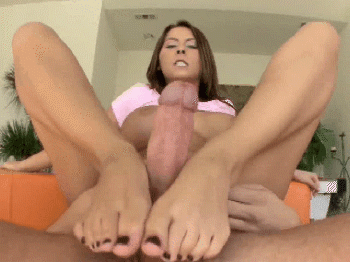 Poki secures the win and advances to the next stage of the tournament!
---
Meeting once again, our combatants head for a moonlit date, since Roma left such a good and lasting impression on Lin. They enjoy some wine in one of the best fancy restaurants in EF city. They talk, they reminisce, and they flirt over some glasses of bubbly. Before long, their hands wander, with Romantic's sliding under the table to find Linlin's bulge.
As her face flushes a little bit, she rips open her shirt, revealing the gorgeous crimson bra containing her amazing breasts underneath. Liking every little bit of what he sees, he moves to help her remove her pants, eyeing her magnificent ass as they slip down to the floor.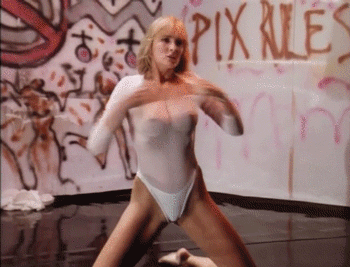 She takes his pants down and is rewarded as he pulls her close, letting her feel his gorgeously toned body against her soft skin. Taking his time to caress her every curve, he gets lost in her for a moment, allowing her to pull his pants down, unleashing his cock.
He keeps caressing her body as he leads the way to the nearby pool they planned on entering during their date, though she manages to get free and get behind him, humping him passionately in the water. Her boobs fall free, allowing her to rub her nipples against his back as she humps him, leading to Roma removing her bra entirely to fully enjoy her figure.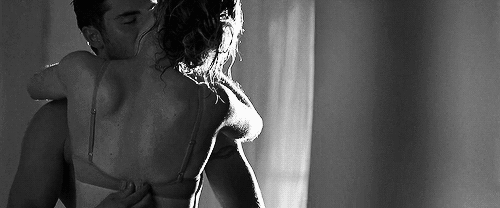 They tease and touch each other until Lin swoops down and takes his cock into her mouth, sucking and teasing it until it's rock hard against her tongue. Roma lets her work at her own pace, moaning as his cock surrenders to the pleasure. Expertly sucking him, she floats in the pool, sticking her ass out of the water to keep teasing as her mouth works wonders.
Roma gropes and cups her boobs as she keeps sucking, enjoying every second of Lin's mouth, thrusting into her throat so her tongue can slide along every inch of his shaft. But, needing to stay in the game, he changes the pace and pulls her panties down with his teeth, allowing him to then suck Lin's dick. His teasing tongue isn't enough for her, so she grabs his head and starts fucking his mouth.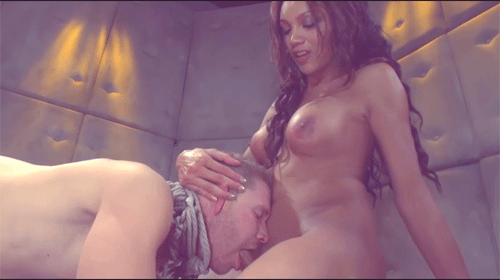 He fondles her balls as she controls the pace, then finds himself sucking as he gets sucked in an erotic 69 in the pool, putting herself in a handstand and resting her legs on his shoulders. She keeps this up for as long as her body can, then has to readjust and goes for his cock by wrapping her tits around his length, sliding them up and down as she leans up to kiss him.
She lays him flat and goes back into a more traditional 69, feeling Roma fuck her mouth as she lays on top of him. He swims free and gets behind her, stroking her girl-cock whilst caressing her body all over.  Lin quickly flips around, then lowers her ass onto his length and starts riding him whilst smothering him with her tits. The first attempt doesn't give her what she wants but she tries again... and again... and third time lucky proves to be effective as he finally cums deep inside her!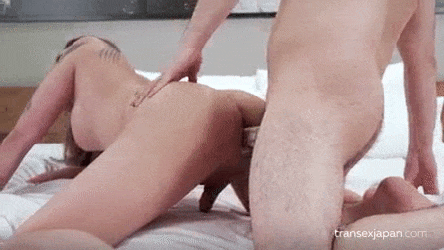 Thinking she has the lead, Lin revels in the moment but immediately finds her trail of thought interrupted as Roma buries his cock deep in her, aiming for the prostate as he pounds hard and deep, making her hard all over herself.
She jumps out of the pool and takes a seat, having a moment and showing off her body before they continue. Roma closes the distance and presses their cocks together, stroking them both from base to tip. Pouncing on him, she wraps her thighs around his cock and pumps hard but he resists her attempt at breaking him.
He readies himself, then unleashes a secret weapon, fingering her anus with three fingers, pounding them into her with all he has whilst he sucks her sensitive nipples. She thought she could take him... but her body betrays her and she cums all over herself once more!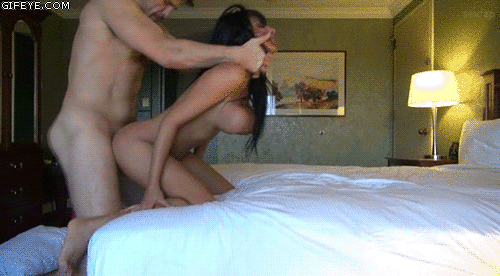 Roma keeps pounding through Lin's orgasm and soon joins her, coating her in his seed until he is completely drained. Securing victory, they end the night cuddling together. A well-fought battle after a lovely date. What more could anyone ask?
---
With Amathyst victorious and Poki saving Mistic's bacon by beating The Merchant, a Hentaibreaker showdown is scheduled to settle once and for all who would be in the final!
Unfortunately, Amathyst had to bow out of the tournament, and in comes Lina as her replacement! Let's see if her tournament debut will be a successful one, shall we?
The match starts with both girls trash-talking each other from the off...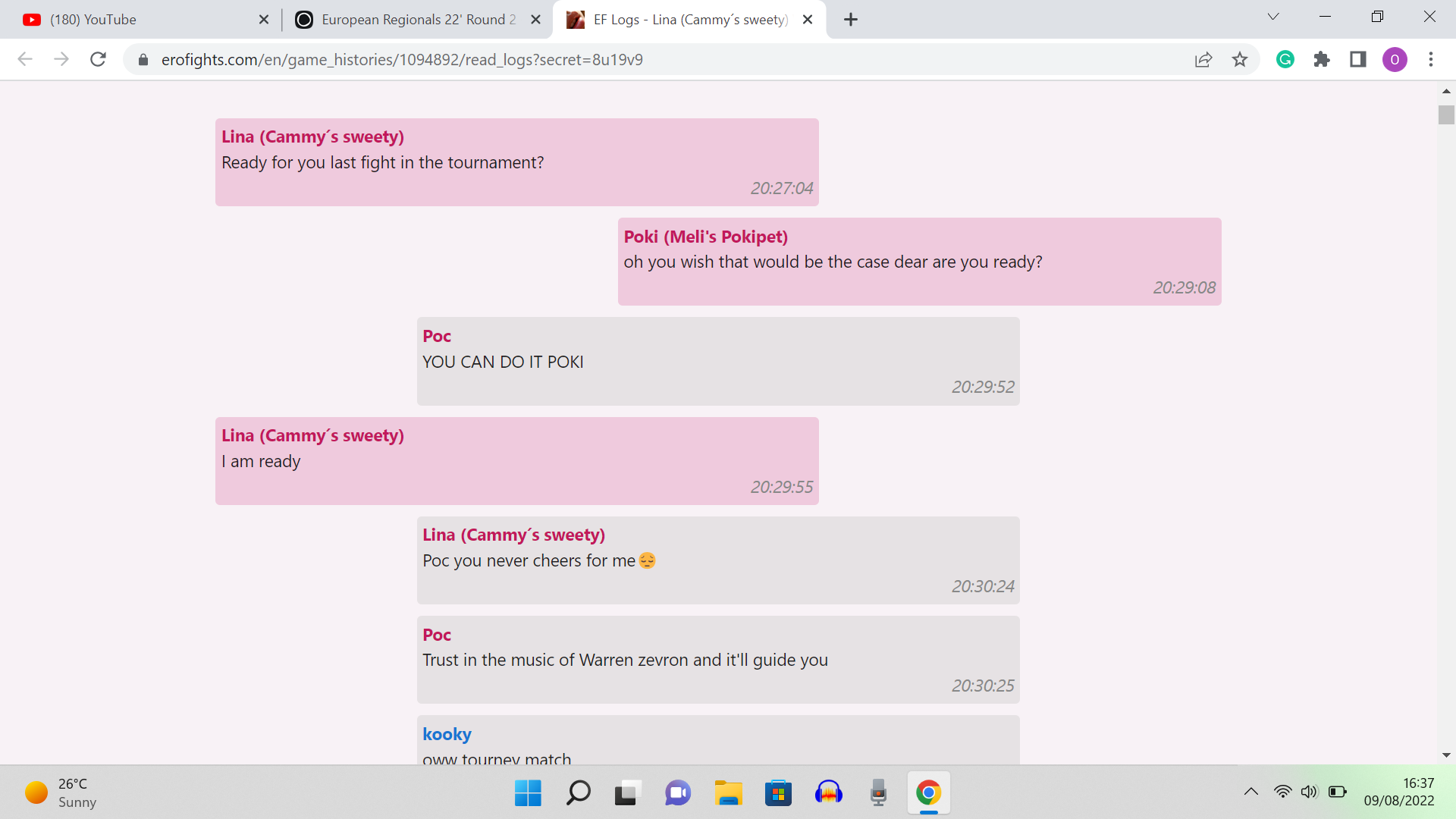 And then some stretches...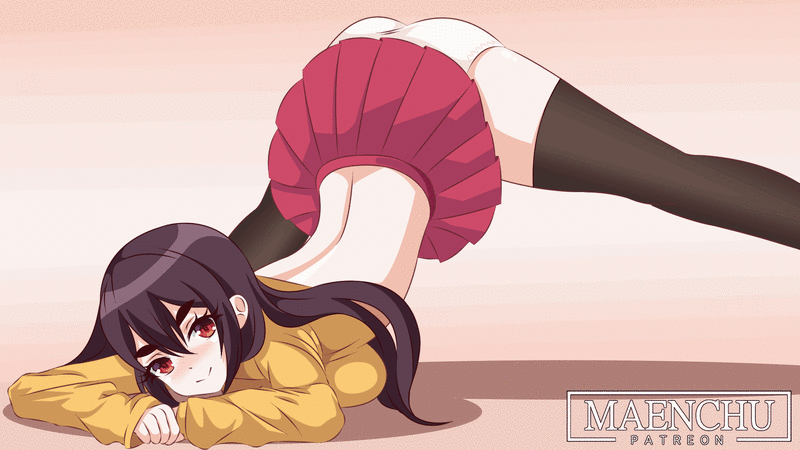 ...and then some more trash talk and teasing as things get heated up. In the blink of an eye, the majority of both fighters' clothes are gone. They fondle each other, pinching clits and massaging breasts as they keep the trash talk going strong. After getting a spanking, Poki gets into gear as she eats and licks Lina's pussy, letting her rest up a bit whilst getting her pussy rubbed as well.
Lina gags Poki to stop her from trying to mess with her mind, though that doesn't stop Poki from making her foe lick her pussy. Lina teases her clit as she's made to give oral pleasure, then is fucked as revenge for the gag as Poki manifests a strap-on into existence and fucks Lina prone.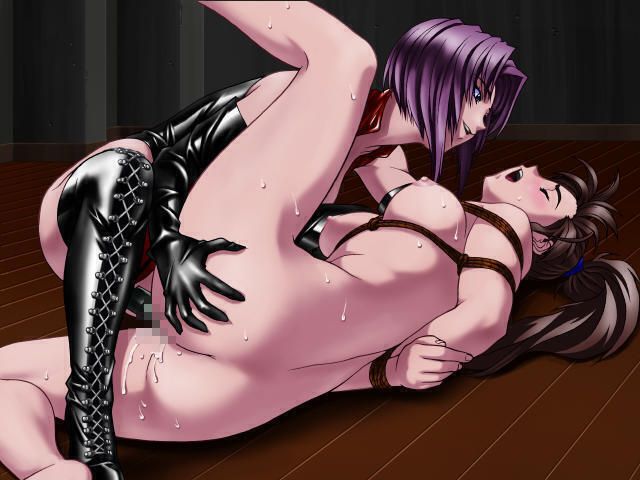 In between moans, Lina snaps her fingers and summons a magic dildo, which Poki takes like a champ as she keeps fucking with her strap-on. After taking a break, they engage in some mutual masturbation, before Poki utilises her strap again and fucks Lina hard in the shower.
Lina takes the strap away and flips the situation, fucking Poki back and making her moan and mewl in pleasure. Trying to break how even the fight was, she then takes a double dildo and slides one end into her foe, the other into herself. Fucking like there was no tomorrow, Poki isn't able to resist and cums hard!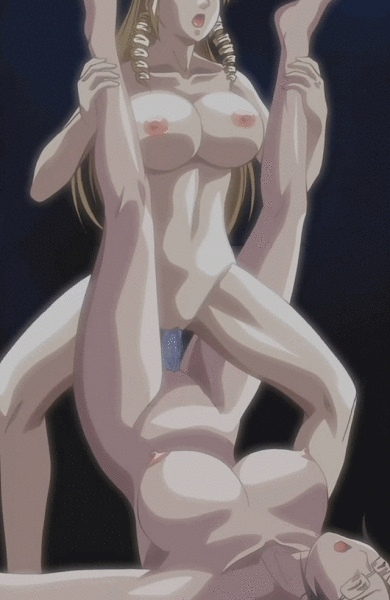 Taking a moment to rest, Poki can't take her eyes away from Lina, knowing that she has to get back into the fight. Laying down together, they engage in a 69 and Lina soon quivers as she too is brought to orgasm.
They both have another breather, and then Poki rushes in and grinds her wet pussy on Lina's face. They go at each other relentlessly until Poki can't take anymore and cums once again, giving the victory to Lina and her team.
---
Getting the room set up for a sexfight to remember, the two contestants make each other's acquaintances and get to know one another a little bit before they get down to the business at hand.
Morky has no intention of going slow, it seems, as he hogties and gags her as his opening move. She seems to quite enjoy that, but despite her predicament, she manages to press their bodies together and kiss him as she struggles to break free.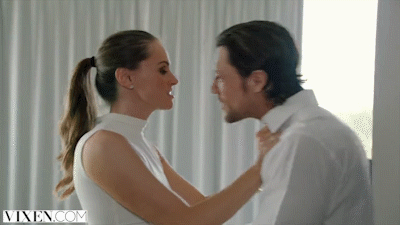 As they kiss passionately, he slowly strips her of those pesky clothes. Always getting in the way. During that time, she frees herself of bondage and slips her hand into his pants, stroking him hard to make sure that he's ready for her body. Once she's checked that, she tests his oral skills, making him lick her pussy through her panties.
He passes this test with ease, then switches positions with her and makes her suck his cock. Getting more and more turned on, Daliah gives Morky a taste of her juices, before somehow losing her panties entirely. Using this to her advantage, she straddles his face and rides it, letting him feel just how wet she is.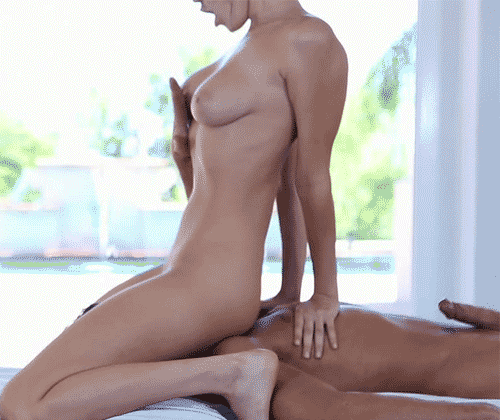 Morky completes Daliah's bunny ensemble with a lovely tail buttplug, which she shows off for everyone by shaking her ass with it inserted. They kiss tenderly, and then he reminds her why they're there by slapping her face with his cock. It also reminds her how much she likes his cock as she vibes herself whilst admiring it.
She gives him a little cock worship, making him moan as she sucks him off. Putting aside how good that felt, he finger-fucks her ass as she keeps sucking. Wanting more of him, she takes off his boxers whilst kissing all over his abs, before she finally gets what she wants as he stretches her asshole with his cock, making her scream in pleasure and take her bra off as she enjoys every inch of him.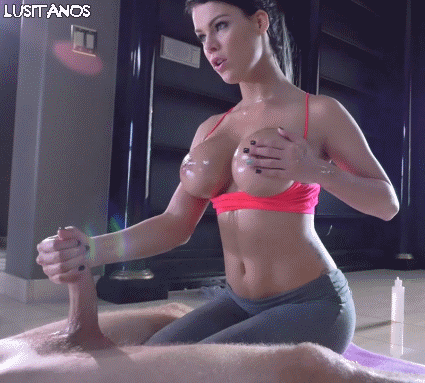 She gets railed in her ass until he offers a taste, then jumps on him and slides her pussy down on his cock, taking what she wants once and for all. They enter into an intense sexfight, as she rides him whilst locking eyes with him, as he fucks her back and manages to take the dominant position, holding her as he fucks her, trying to make her cum on his cock.
As she feels him throbbing she jumps off of him at the last second and gives him a blowjob, sucking her with all the energy she has. Losing himself in how good her mouth felt around his shaft, Morky knew he had to stop this quick. Picking her back up and turning her around, he pins her hands behind her back and fucks her standing, resulting in a brain-melting orgasm!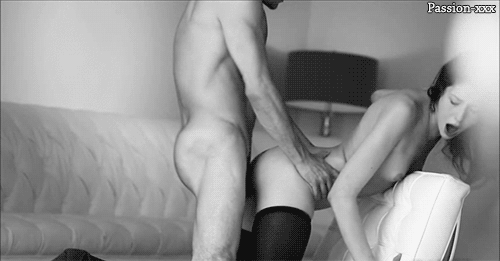 Shaking and left with dripping thighs after that attack, she takes a moment to recover, vibing her clit whilst he tries to distract her with some sexy porn. He tries to push his advantage by fucking her doggy style but she takes him with ease. She then gets him down and Amazon rides his cock, begging for him to fill her with cum. Try as he might, he couldn't hold back, managing to push her off but still cumming all over Daliah's face.
Coming down to one last orgasm, they play with each other's bodies as they rebuild their energy reserves. Daliah teases Morky with her feet, which only sends him into a frenzy, resulting in him fucking her hard and rough from behind. She resists and turns the tables, throwing her ass back on him and twerking all over his cock. He pounds her harder, she taunts him and takes all he gives.
Both feeling the burn, they slow down and he gets between her legs, licking her pussy whilst taking time to recover. But without warning, she grabs his cock and strokes it, hoping the sneak attack catches him off guard...
...causing him to cum all over her hand!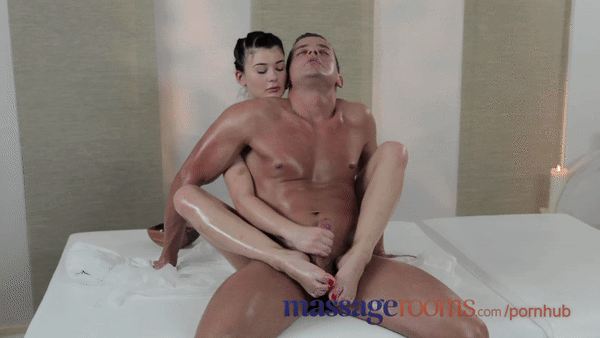 Completely draining him, Daliah celebrates her victory as she takes the win and brings a fantastic end to the semi-finals. Our players take a moment to pause for a breath and gear up for the grand finale.
---
The finale is upon us. The time is now. Our finalists take their respective stages and prepare to duke it out once more until we crown our European Regional champions. Romantic and Lina set their terms and get settled with each other, slowly removing each other's pants and Roma takes Lina's panties off with her teeth.
The crowd seemed initially to be a little one-sided...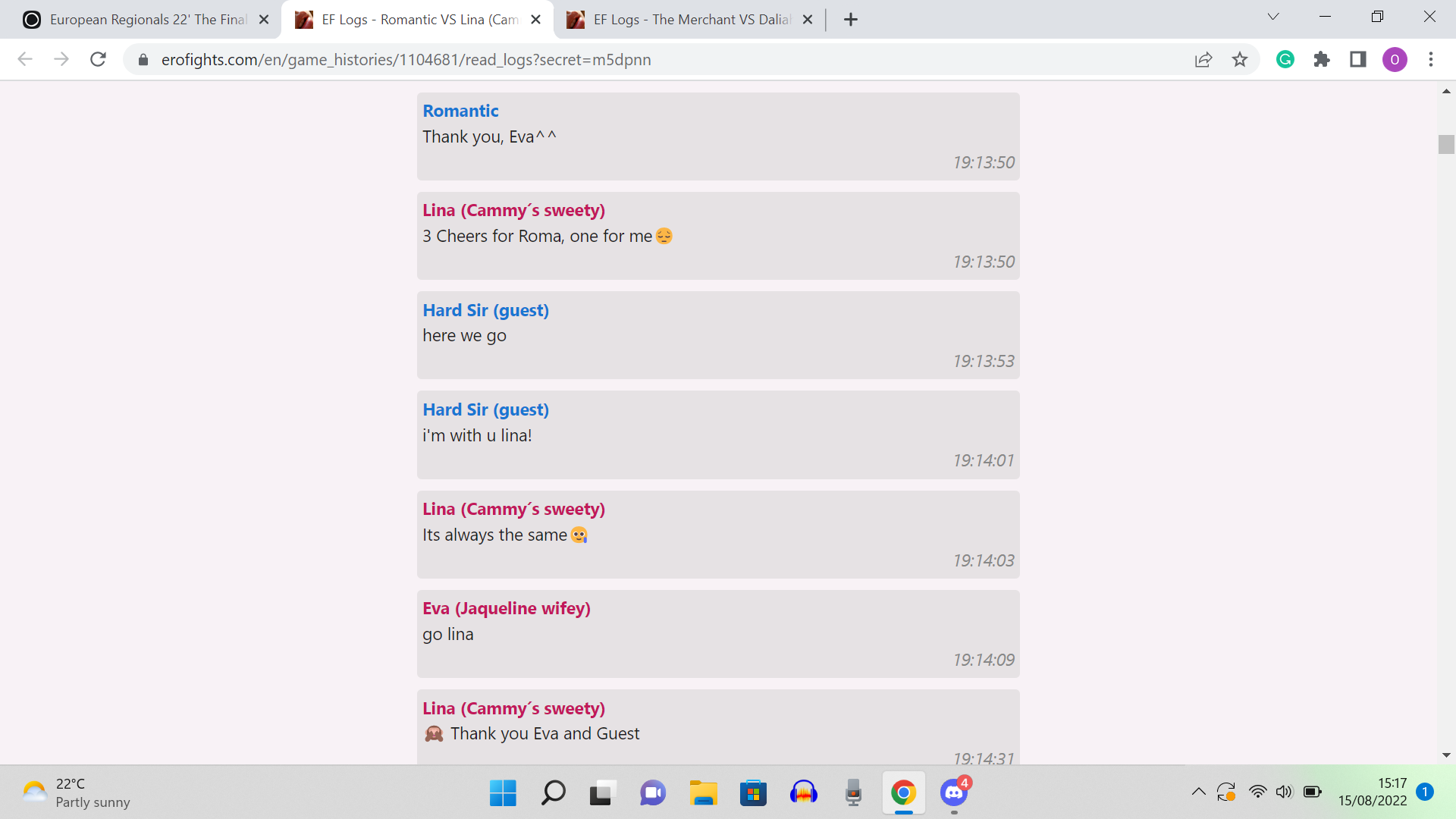 ...But they quickly rally for her in support as she mounts Roma's face and makes him lick her pussy. He puts his deft tongue to work whilst massaging her breasts, then throws her down to the bed and takes a dominant position to keep licking her kitty.
She takes his boxers off and teases him as removes his shirt, before ripping off her own and showing what she's made of as he keeps flexing. In response, he begins slapping her butt and licking her cute asshole, making her beg for mercy at the combination of pleasure and pain. To finally break the cycle, she licks his balls and distracts him with her tongue.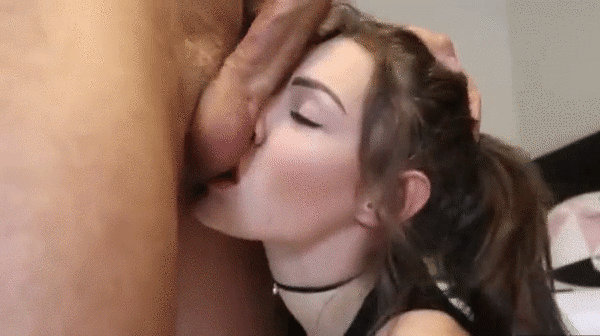 Her plan pays off and he admires her skills as she sucks, caressing her butt. She decides to take what she wants and grabs his dick, sliding it into her wet and eager pussy. As this is going on, the audience makes some fun of their own...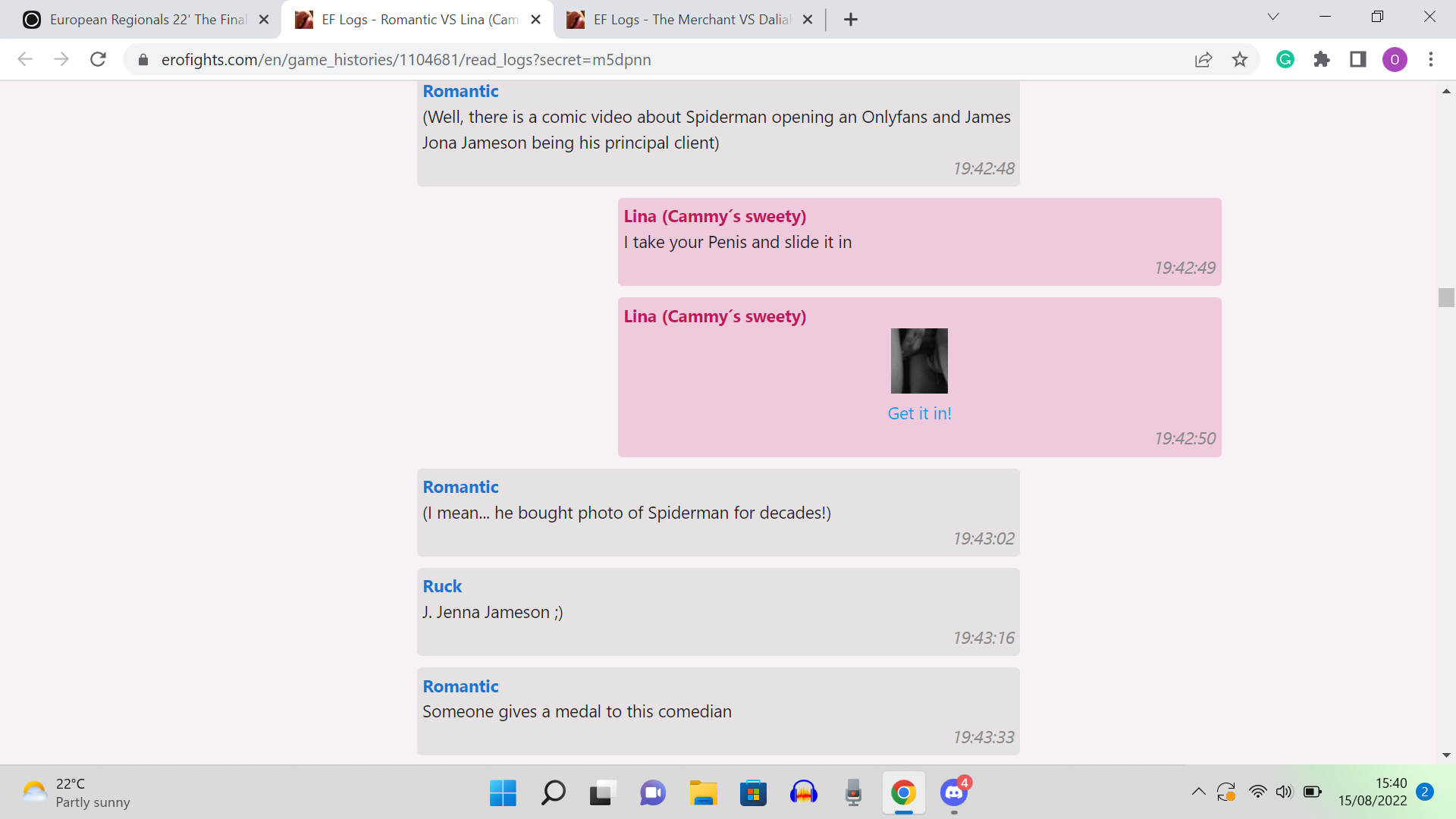 ...Then Lina grinds her ass all over Roma's cock, thus allowing him to grab and spank her ass some more. She needs a cold pack and heads for a fridge, then he distracts her by claiming Frikka, Tanya and Cammy were having wild sex. Falling for it, he takes advantage by fingering her butt.
Making her submit, Lina sits on his face and jerks his cock as she tries to make him feel good. Roma assumes control of her body and slides into her ass, using her weak spot to overwhelm her with pleasure. She rides him as he pounds into her, begging for him to cum, but he doesn't yet give in.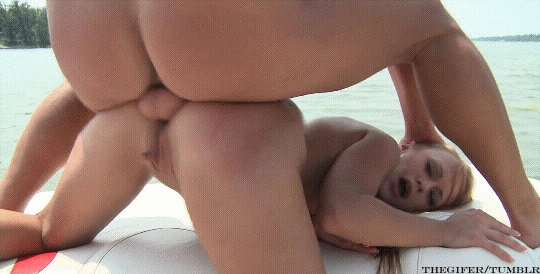 She continues to beg for mercy and for him to cum, not able to take much more intense fucking. She calls in a friend to try and double assjob Roma, sandwiching his cock between them. He handles them both, and then Lina's friend betrays her and licks her pussy as she is fucked hard and deep, making her cum hard all over them both.
She quivers but traps Roma's cock in her thighs and begs him to cum, yet he performs a miracle and endures the attack. In a desperate frenzy, determined to make him cum at least once, she wraps her lips around his cock and gives an eye-contact BJ, causing him to cum down her throat.
Moaning in pleasure, he doesn't let this stop him from enlisting Jeanne from the crowd to double team Lina, pounding her with his cock as his helper licks and sucks her clit whilst spanking her now bright red ass.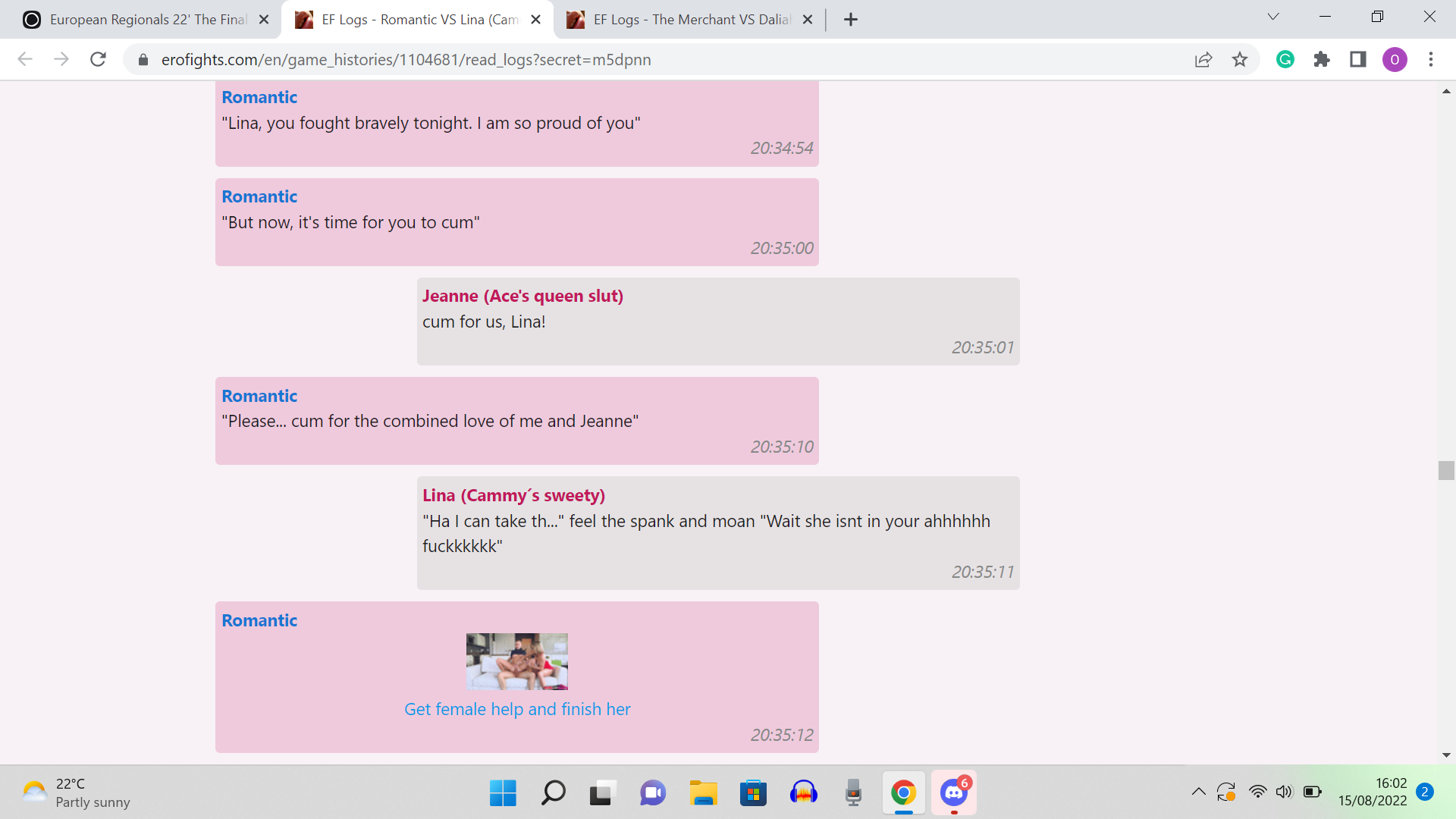 The combined pleasure proves too much for her to handle and she cums on his cock, surrendering her orgasm as Jeanne keeps rubbing her clit through her pleasure, then Roma pulls out and cums all over her ass.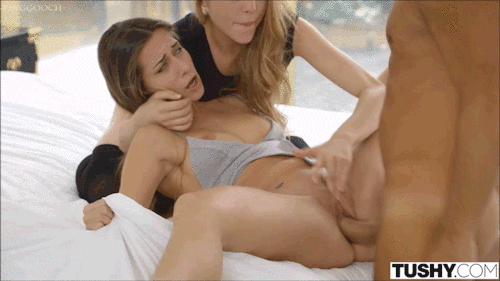 Lina succumbs and asks to be made an example of, leading to her becoming a cumslut for everyone still in the audience, becoming a free-use toy for some horny folk before finally needing to take a rest. With this match done, we edge closer to the grand final, with only a couple more matches left to go.
---
For our penultimate match, our combatants set up a very CyberPunk-style RP scene, with a bar providing blaring electro music, cheap drinks and the perfect backdrop for Merchant and Daliah to meet and engage in some flirting.
The RP here is absolutely amazing and the setting of the scene and how they bounce off each other is sublime. Read it, soak it in, and enjoy it. As the game opens up and truly begins, Merch grabs her pants and peels them off, allowing her to tease him with her gorgeous pussy.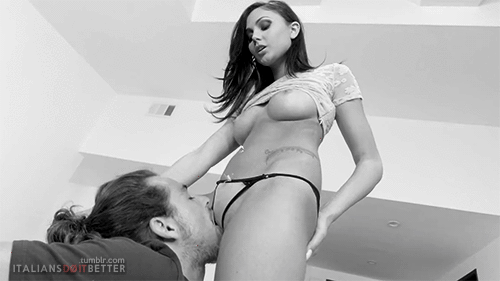 She keeps teasing him with her clothed pussy, until he's got a nice hard surprise waiting under his pants, so she keeps it up as she spreads her legs for him. They keep teasing one another sensually, before Daliah reveals a rather special strap-on implant, offering to try it with Merchant.
Whilst he isn't too keen just yet, he does take an interest in removing her top and gazing upon her assets in closer detail. However, this gives her the chance to tease her with her cyber-strap some more. Pushing past that, he teases her with his strong bulge, trying to brainwash her to suck his cock, convincing her how much she needs it.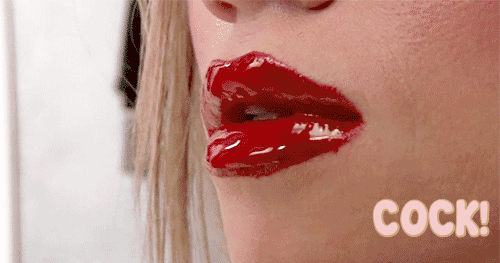 She obliges and sucks his length, taking his pants off at the same time. Whilst continuing to obey and suck, she also pulls his boxers off, leaving Merchant completely naked. Her lips and mouth keep working on his cock, making him leak pre-cum as he starts to thrust harder, using her mouth like a fleshlight.
She wraps her thighs around his cock and slowly strokes him deeper into pleasure, though he does manage to get her panties off during their heated tussle. She tries to put her robo-cock to good use but he ends up fucking her hard and rough against the window, making her moan as she fingers herself whilst getting pounded.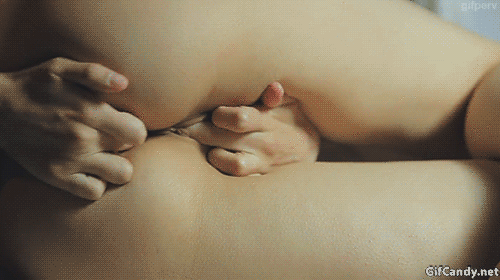 They go all out and fuck harder, with Daliah getting off more on the fact that anyone could be watching them. Such a naughty bunny. She grinds all over him, showing what her ass can do as well, then whilst he lifts her up some more to fuck her harder and make sure everyone watching gets a good view.
He takes a quick break and she rewards how well he fucked her by giving him a blowjob. He then goes to town on both her holes, railing her to try and make her break. She endures him and then gets off his cock, sucking him and using some clever tricks to tickle his balls at the same time. Merch then takes a break, kissing and vibing her, then finds himself in a precarious position as she gives him a deep rim job and a fast handjob, pushing him over the edge and making him cum all over her face!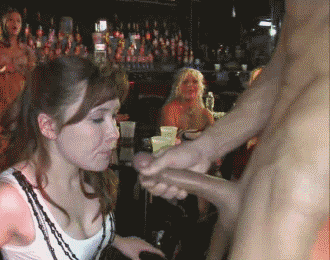 Merch moans as Daliah revels in having herself marked as a slutty bunny, getting coated by his load. They both take a few moments to catch their breath, then he grabs her and just impales her on his cock, ramming into her harder than ever, stopping for nothing. She can't control herself and cums hard all over his cock, squirting as she is pounded through an insane orgasm.
She begins fucking him with her cyber strap-on as she fills his mouth with her fingers, spit-roasting him all on her own. He loosens up and bides his time, then when he feels her drop her defences a bit, he pushes her back and returns to fucking her hard and deep.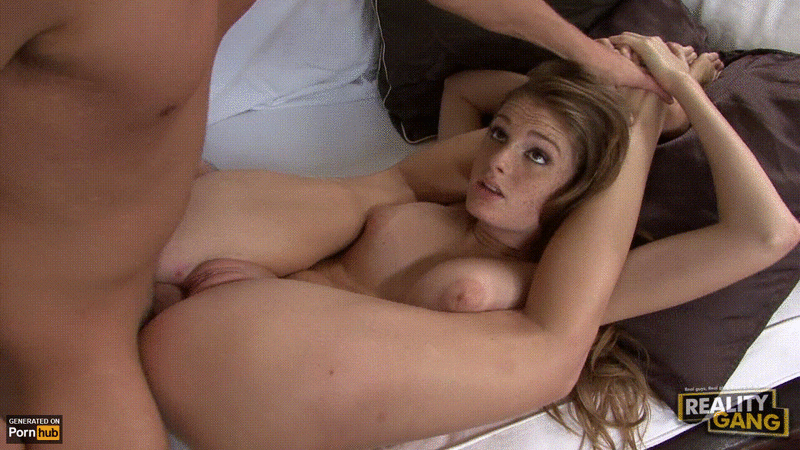 He pounds her in every way he can, not letting her stop for breath as he fills her holes and rocks her world with every thrust. And yet, she takes him expertly, not cumming or giving ground as she's made to moan in ecstasy. She jumps onto him and rides his cock, goading him with sweet words, telling him to cum inside her.
They relentlessly fuck each other, both slowly wearing each other down, getting lost deeper in lust and pleasure. As she resists his attempts, he pushes her further and further to the limit, fucking her like crazy, making her look out of the window to see how many people were watching them. With her resistance drained, she can't contain herself and cums all over his cock once more, screaming in pleasure for all to hear.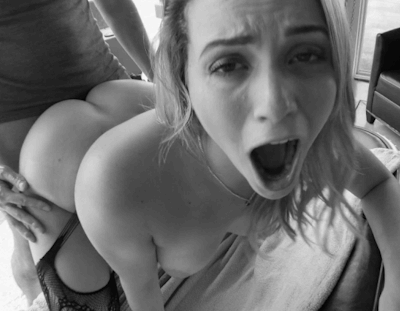 Taking in his victory, Merch keeps thrusting and shoots his load deep inside her, cumming until he drains himself, then leaves her draped on the seat next to him, absolutely fucked silly, coated and filled with cum. Merchant takes the win and we get closer to our final match!
---
The finale is here, the time is now. Beth and Roma get set up as the bustling crowd take their seats to witness a championship battle for the ages. Beth walks through Roma's mansion to find the man himself, ready to engage in the final battle.
The crowd becomes more eager as they await the fight to begin, then cheer as they see Beth's shirt removed and her boobs gently caressed. Before long, he finds himself smothered in her mounds as he strips completely, showing off his body as she teases him with her barely-covered pussy. They continue to tease each other, licking, teasing and caressing as they get hotter for one another.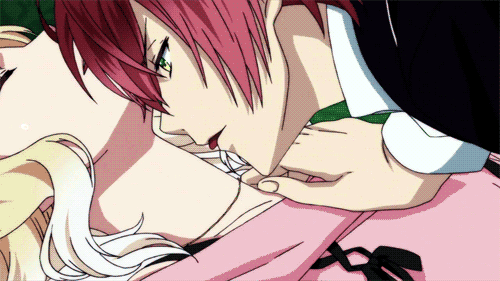 Beth amps up her teasing, putting on a dance for everyone as well as grinding on Roma's lap. Before long, she gets things going a little more as she comes face to face with his cock, kissing and sucking it gently to further get into the mood.
He slides his tongue into her pussy and they start mutually pleasuring one another as she strokes his hard cock. As he licks her, she sits on his face, rubbing her lewd juices all over his face as he keeps his tongue hard at work.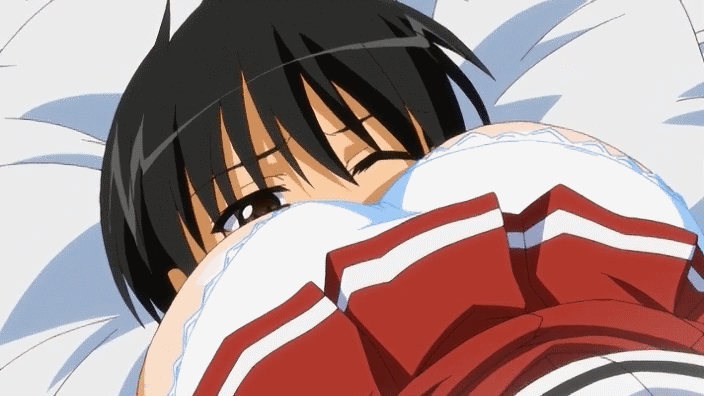 He caresses her toned body as she expertly works his shaft, moaning together as she finds the weak spot on his cock and presses the advantage, licking all over his tip.
She quickly finds herself moaning more as he rubs her clit, trying to distract her from the wonderful teasing she's giving his cock. Trying to keep her momentum, she licks all over his Frenulum, then slides a finger into his ass after he starts spanking her.
The teasing goes on until they both can't take anymore, and a new strategy is deployed as Beth pulls herself off his cock and replaces her mouth with her ass, riding him and taunting now that he can't spank her.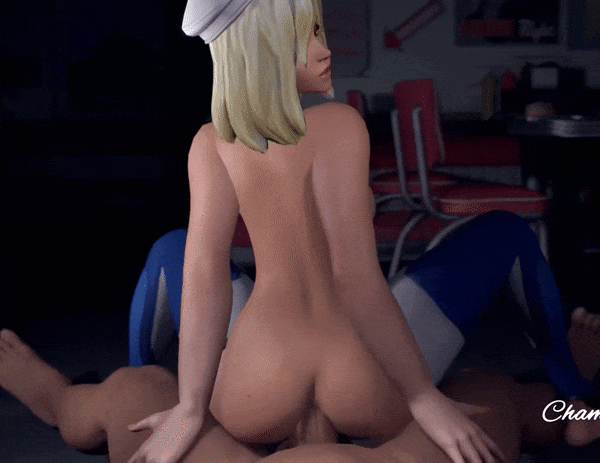 This move does backfire for her a little bit as he pushes them both forward and starts slamming his cock into her ass, forcing her to bounce back just as hard, making their bodies clash together.
He slides out of her ass and into he pussy and pulls her hair as she moans with each thrust of his cock. Taking it as much as she can, she manages to push him back and start riding him, as well as getting her finger back into his rather sweet ass. The combined pleasure results in a tactical ejaculation from Roma, cumming inside her. While some may see this as a strong win for Beth, she realises now that she's going to need a special next time and she's not in a good position. Roma takes advantage of this as he licks her pussy deeply and forces an orgasm from her!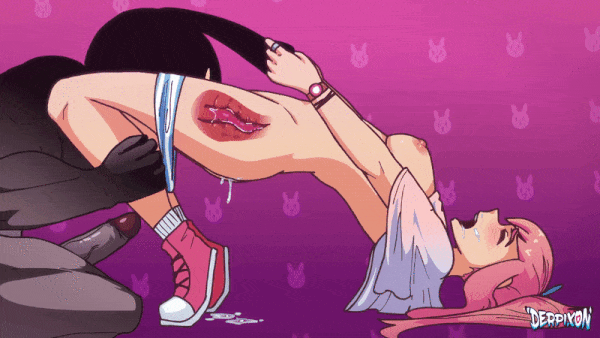 Needing to take a moment from the massive orgasm she just endured, Beth takes a breather and Roma does the same, kissing and fondling her as they recuperate. They sweet talk and keep pleasuring each other, playing the ultimate game of teasing as they both try to find the best way to make the other cum, both desperate for this last victory.
Then, with a single move, the entire match came to one crucial moment as Beth somehow got the special that she needed to turn things around. Locking into it, she mounts Roma's dick and rides him hard, pushing him closer and closer to orgasm. The crowd becomes shocked and silent for a moment, before going nuts in their seats, half screaming for Roma to resist, the other screaming for his cum.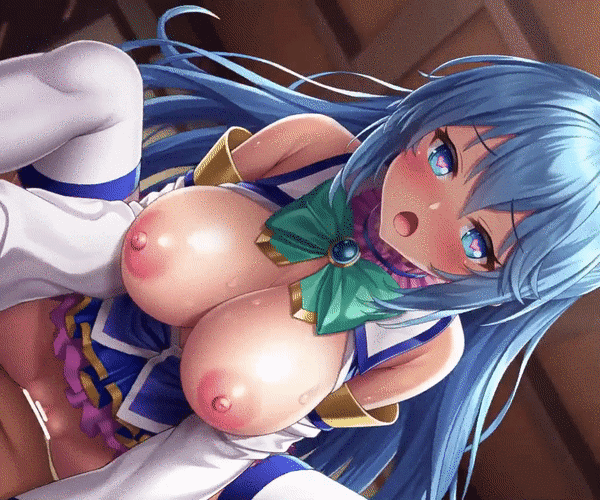 Roma tries to resist her, but he feels himself slipping, flashing back to his past loves before he succumbs and erupts inside her. Beth milks him for all he's worth, pushing him through his orgasm to get every last drop of his seed. Meanwhile, the audience loses their minds as a lot of them say goodbye to their precious tokens as a result of this surprising outcome.
---
Beth declares victory in this match and this tournament as both Merchant (Beth) and Lina become this year's European Champions!
Clinching victory in this tiebreaker Hentai fight, they walk away the winners and have earned themselves a shiny new 'Champion of Europe' badge for their profiles and 100 EF coins.
We'd like to take a moment to thank everyone that took part in this year's European tournament. From the fighters to the spectators, to the organisers that bough this all to life. Thank you. And a special thank you... well, to you. Yeah, you. Reading this blog post right now. You're amazing, thank you for following this incredible journey here on these posts.
We'll be back with the Halloween Tournament in a month's time but until then... stay sexy, folks.