Welcome to the Spooky Sexy Skeletons Sexfight Stravaganza 2020!!!
You join us 4 days into the tournament, and so much has happened already! This is the beginning of what will be a series keeping you all up to date on the latest and greatest of the 2020 Halloween tournament.
First let's bring ourselves up to speed - here are the group tables and the standings (as of 12pm CEST 30/09/20) in each group. The scoring system is as follows:
3 points for a 2-0 victory
2 points for a 2-1 victory
1 point for a 1-2 loss
0 points for a 0-2 loss
With that out of the way, let's see where everyone stands after the first few days: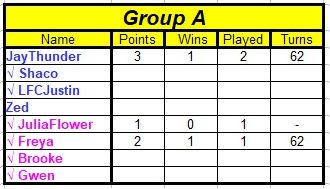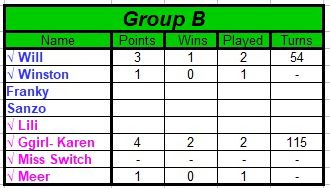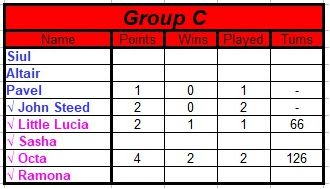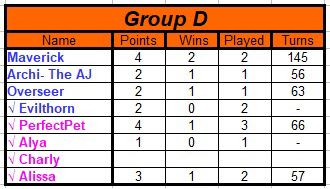 This is a lot of numbers to look through, so let me bring out some highlights:
Congratulations to Anna [Karen], Octa and Maverick who have each played 2 games and won both!! Very impressive showing, we will have to be looking out to see what these talented sex fighters can do later in the tournament.
A round of applause to PerfectPet, who was the first to finish all 3 of her games! Very well done on that front!
Commiserations to John Steed, who is currently sitting at 0-2. Wishing you the best of luck in your last match.
There has not been a single 2-0 victory yet in the tournament - we shall wait and see which capable fighter will achieve this feat first.
To round off this first post, here are some hand-picked logs to give you a taste of what's been going on, and what we have to look forward to!
1st - Octa vs John Steed: https://www.erofights.com/game_histories/178673/read_logs
A very close match, coupled with some excellent rp. Well worth a read.
2nd - Alya vs Maverick: https://www.erofights.com/game_histories/177490/read_logs
Truly entertaining fight, with awesome roleplaying from both competitors.
3rd - Lili vs Will: https://www.erofights.com/game_histories/179127/read_logs
A little vain to include one of my own matches, but thought it was worth putting in due to the insanity caused by the rng in this game.
That's all folks! Stay tuned for the next instalment of this mini-series, have a great day, and I hope to see you all soon