LWR Round-up: Clash of the titties!
The end of this epic tournament draws ever closer and the match-up of the CENTURY was bought to us!
Let's get down and dirty with the details and delve into the delights of these delicious deviants.
---
This is a match-up to die for. The Mad Countess herself, taking on the creator and maintainer of LWR. EF proudly presents this fight, in all it's glory, to you the people. And I get to review it. Life is good. And this match is so much sweeter, as they plan to go at each other until one of them achieves a 1-hit KO!
Sasha always does some amazing introductions and today is no exception. But once those are done, she tackles Alya to the ground, putting her into an inverted scissor crab. In retort, Alya literally bites back and reverses the move, groping Sasha for good measure. Not even a minute in and we are off to an amazing start!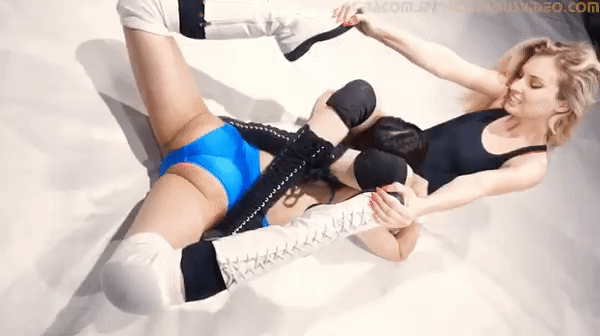 The back and forth heats up nicely in the early stages of the erotic duel, these long time ring rivals gauging each other as they try to plan ahead as much as possible. Pinning each other and taunting as they go, our rivals get slowly worked up, especially when Alya finds her shorts pulled off and her ass spanked. Within seconds, Sasha finds herself pinned down, her pussy being rubbed as Alya asserts dominance. Not that this stops The Countess from groping and fondling in return, with the end result being a sudden loss of clothes on both sides.
Both of them soon get aroused from all the pleasure and pain, their intimate weaknesses well known to each other as they get rough in the ring. More clothing slides off and fingers find pussies, rubbing with wild abandon as soft moans begin to hum. As well as occasional grunts from armbars and armlocks. Lots of arm work, this wrestling business.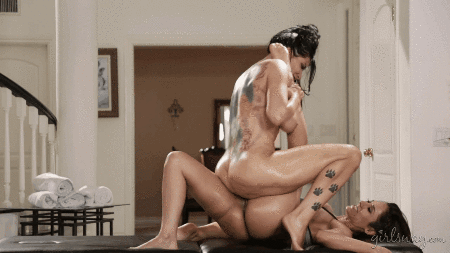 Now both naked and wet, fingers can easily slide into pussies, testing one another until Alya decides to get down to it, engaging Sasha in a hot pussy battle. Both becoming lost in pleasure and close to orgasm, Alya switches tactics, rubbing her opponent's pussy with her fingers. Biding her time, Sasha takes it until the time is right, conserving her energy. Then, from nowhere, out comes her strap-on and on goes her foe, being forced to ride it. All out of energy and too aroused to resist, Alya just bounces on it, taking the role of the jobber. Not content with this, The Countess puts her into a Rubbing Pin and does just that, rubbing her sweet pussy, giving it all to push her over the edge. Unable to hold back the ecstasy, Alya cums hard, squirting all over her Goddess as she submits and is defeated!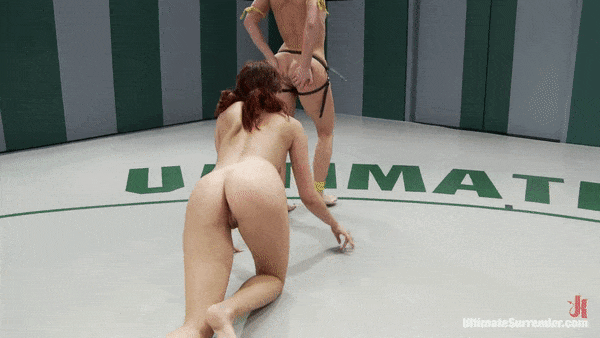 Becoming a subby mess, Alya gives herself to the victor, being made to cum via a vigorous fingering on the turnbuckle, cumming again in utter bliss. Being made to service, she offers no resistance whilst licking and eating out Sasha's superior pussy. Cumming all over her face, she Sasha poses as she pins Alya down and counts her out and drags her into the locker room, ending one of the hottest matches this reporter has yet seen!
---