Hello Subs of EroFights! My name is Octa and I've gotten the question a few times of what toys I'm using to have fun. So I thought I would share a few pictures :)
The pictures are a big part of my collection but not everything of what I own and have.
Let's start with the toys I'm using the most and those are vibrators to do some clit stimulating.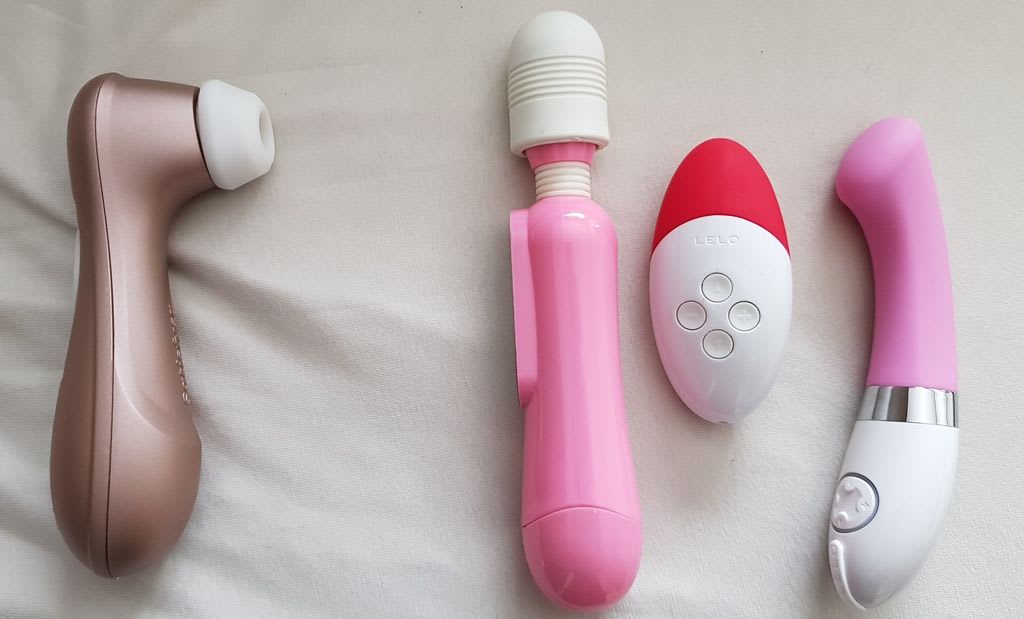 The one at the left is the Satisfier pro 2. It's a "next generation" vibrator that sucks and releases the clit on a very high speed. Many women that have this one will find this the best toy in the world. Personally I think it "forces" the orgasm too much and I like it more slowly and like to get in the mood. So the 3 other vibrators are used more often.
Off course I also have a collection of vibrating dildos. The next picture features most of my toys in this category. Although I have to admit that the ones with the boxes are not used and stored for the next bachelorette party.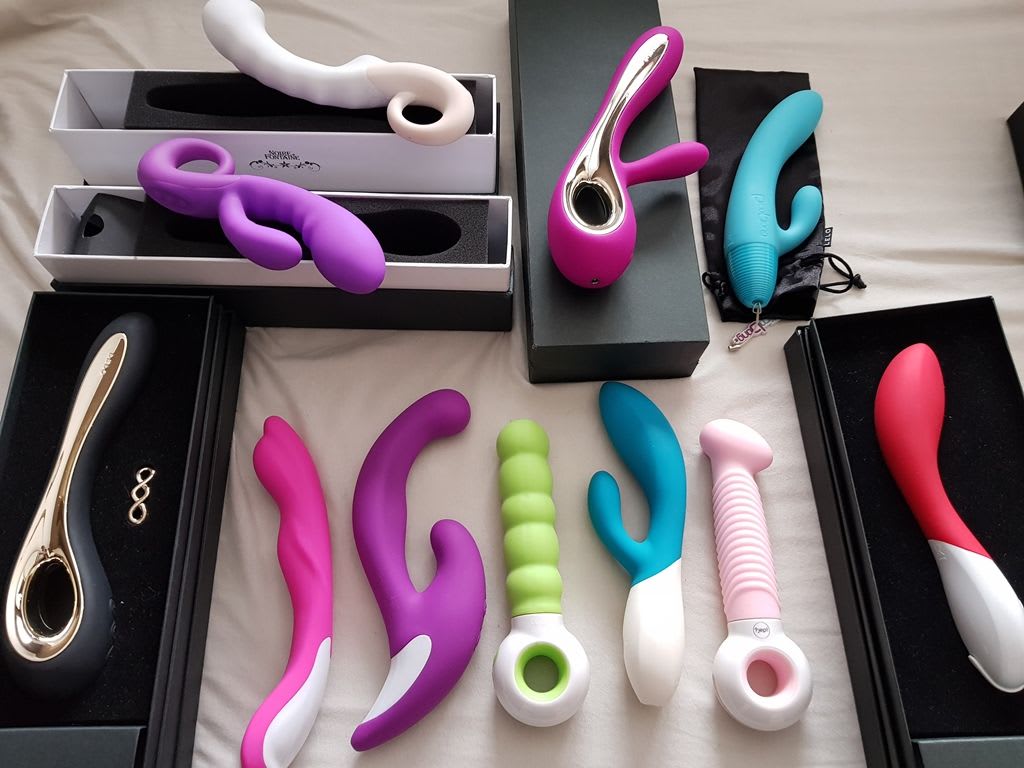 The ones that aren't in the box are used from time to time and most of them can be used for multiple types of pleasure ;-).
As we are exploring the anal side of toys, some butt plugs are a must for every toy collection :)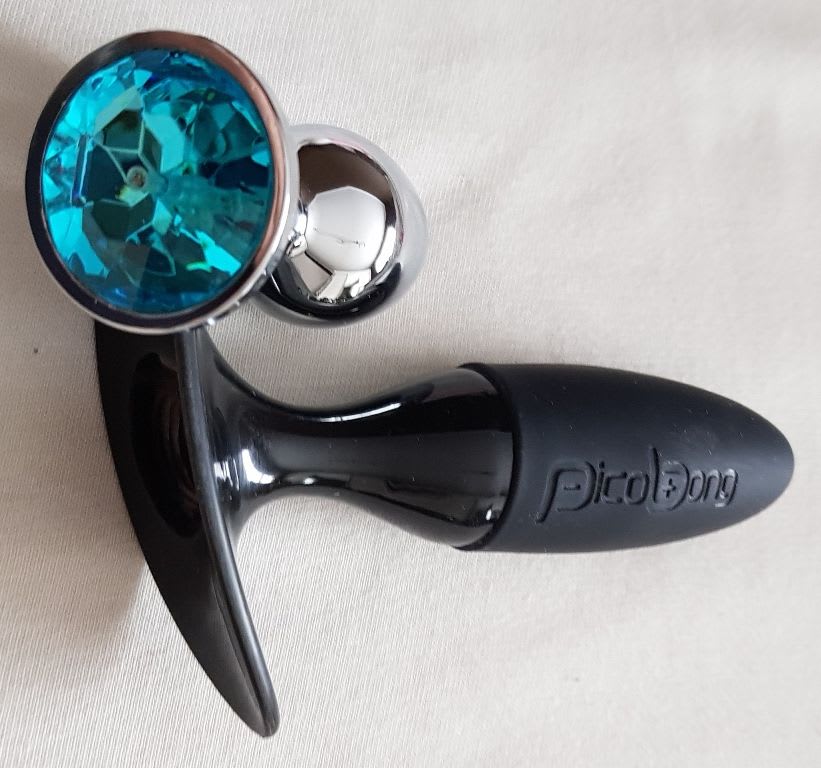 Girls just want to have fun. So why not show off some of my other more special toys that are in my collection?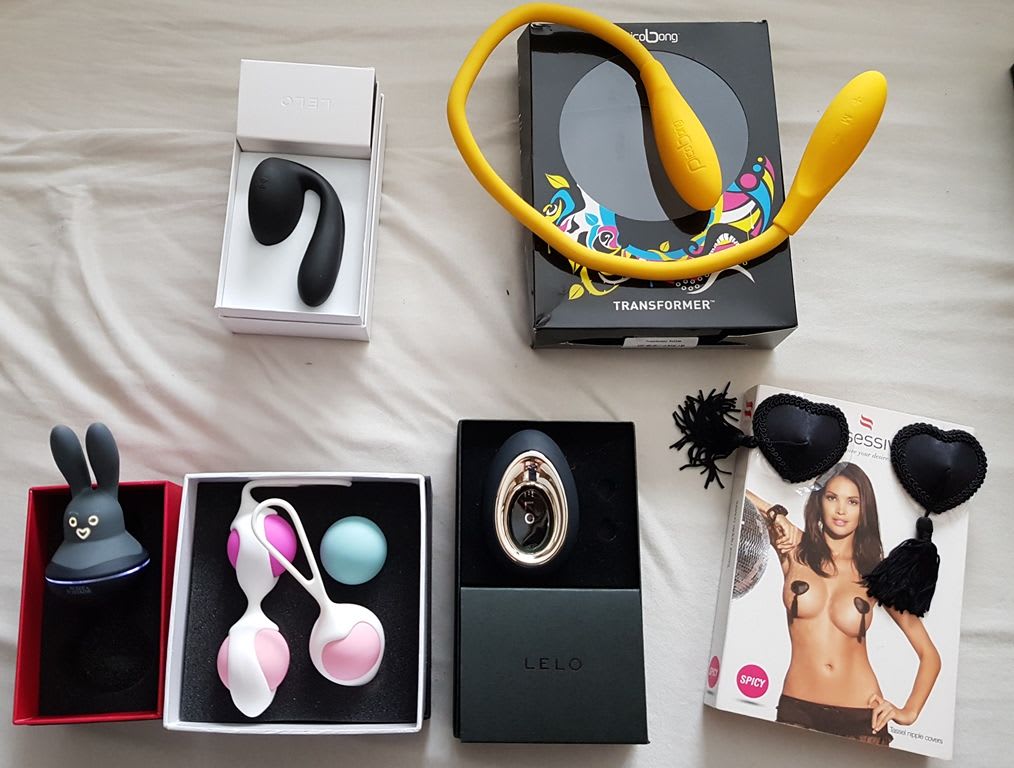 But we all know why most of you are really here. Where are the kink toys?
No need to wait further. Let's start with everything needed to tie you up. Ankle and handcuffs, rope, collar and leash, ball gag and at the right of the picture is 1 of the 4 restraints that are fixed on my bed so you can give full control to your partner in crime :).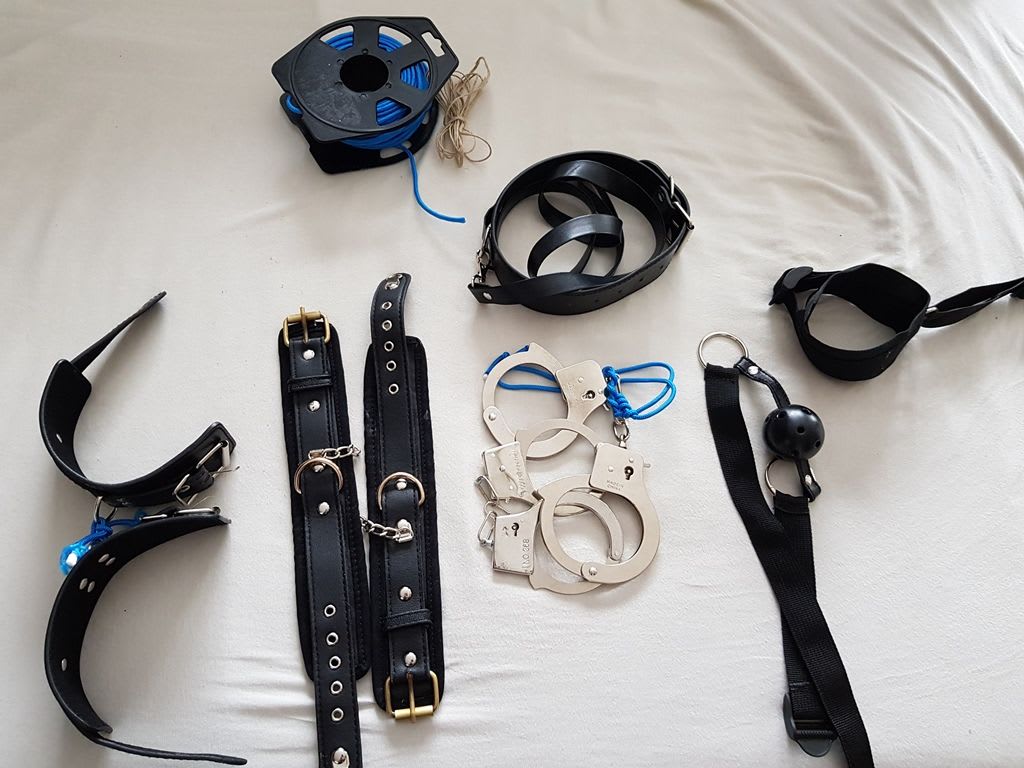 Once tied up it's time to play with the senses.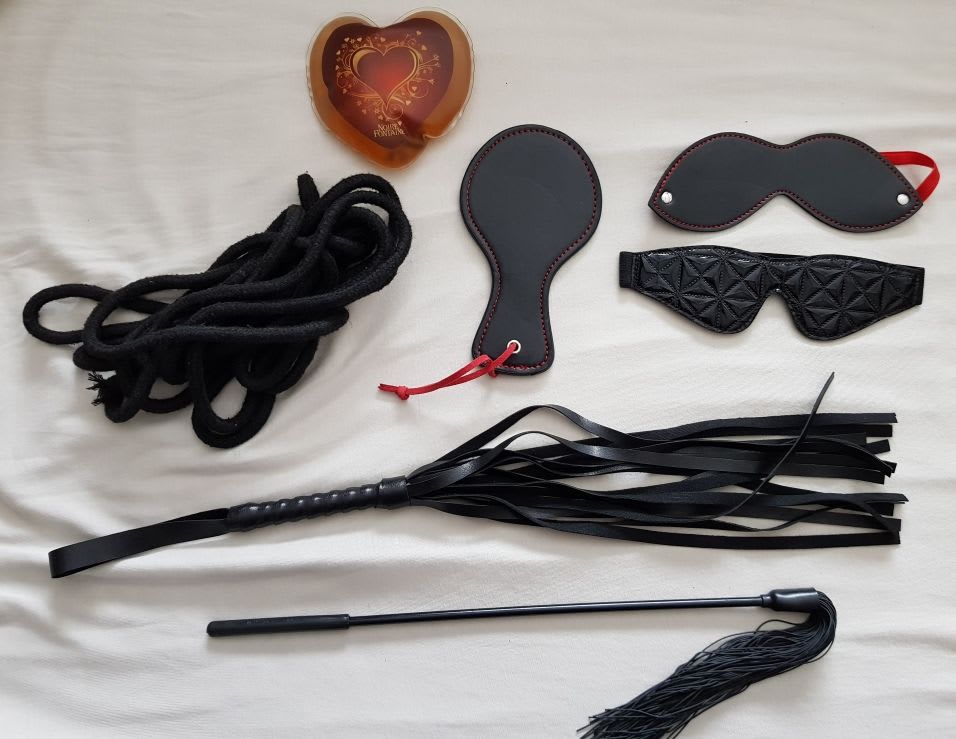 Blindfolds are always fun, or slap them with your whips and paddle! The heart thing is a gel that you can activate and it becomes quite warm.
The only things we are missing now are the clamps.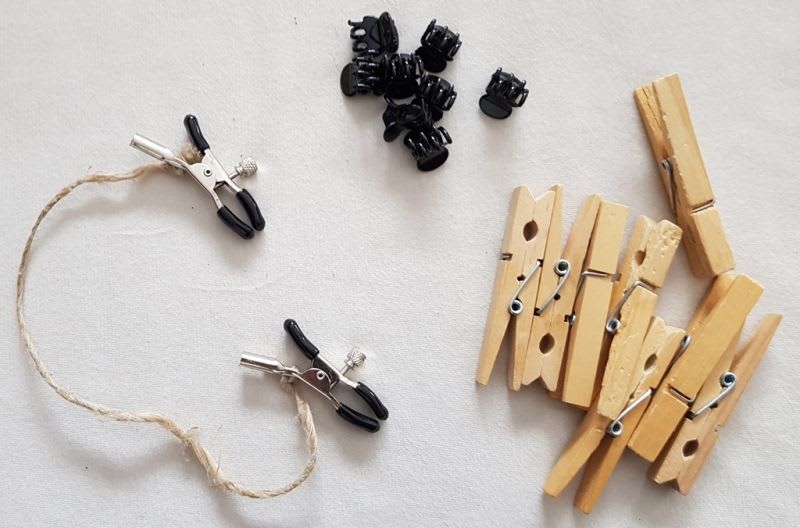 You have your classic nipple clamps and clothespins but why not buy a few of those small hair clips, too?
They have a nasty bite and you can put them EVERYWHERE.
Oh, also don't mind the bite prints on the clothespins. The best place for these is your tongue, right ;) ?