A Guide To Etiquette In Online BDSM Scenes Part 2
Hello there and welcome to Part 2 of my guide to online BDSM scenes! In this part, I'm going to cover toys, trust, and aftercare. Toys are a great way to interact with your partner online, and can give the most intensely memorable moments for both sides if used correctively and creatively. We will take a look at how to use those toys, how to improvise if you don't have any and how to always stay safe with toys. After that, we'll talk a bit more about trust, and how important it is when being intimate with each other, even from behind a screen. Last but not least, we will take a look first look at aftercare, the perfect ending to a session, and how to execute it well over the Internet!
Toys
Toys are great to spice up any scene. But a dom needs to know what they are working with to make sure both participants have a great time.

General
A good place to start a discussion about toys is one's profile page. On EroFights, some people, even more so those primarily playing Femdom/Interactive, have their profile set up to the toys they have IRL. Others however have all (or most) selected to have a wider variety of actions in games available, even though they don't actually own the toys. To clarify this there should be a talk about what toys the sub owns. Depending on the time you want to spend talking before a scene you can go into detail. The more the dom knows about the toys they can use on the sub, how much they like to use said toy, what kind of preparation they need (etc.) the better the dom can adjust the scene to the needs of the sub. While asking questions about toys in scenes is still mandatory, reducing the amount of questions by eliminating them before a scene - especially those that otherwise need to be asked within the scene and disrupt the immersion - is a great idea.
Questions I like to ask include:
What kind of the toy do you have? (e.g. for vibrators: "normal", bullet, wand, rabbit, ...)
What are the dimensions of the toy?
How long are you comfortable wearing a toy? (e.g. clamps, plugs, gags, ...)
Do you have anything to attach toys to in the room you are in? (e.g. surfaces for a suction cup dildo, objects to attach shackles, restraints, rope or a leash to, ...)
Is there anything special about that toy? (battery runtime, extra rings on a collar or a shackle to attach something, attachments for a vibrator, ...)
How much do you like using the toy?
If the sub is open to the idea, they can also send either online pictures of the products (or similar products) they have or even send a photo of the toy(s) to give the dom an even better idea of what they are working with. A dom should never pressure the sub to do this! This should be an offer which the sub can voluntarily agree on.
Safety with toys
When playing, but especially when playing with toys, always play SSC. Safe, sane and consensual. The dom should never put the sub in an unsafe or dangerous situation.
When playing with locks, always have keys within reach so that they can be unlocked. When playing with ropes or bondage, always have scissors within reach. The dom should make sure of this either before the scene or during it! There could always be an (unlikely) emergency ranging from muscle cramps to a fire which require a sub to quickly remove any toys that could endanger their safety.
Even if the sub enjoys receiving pain or other kinds of hard-BDSM, asking the sub about their physical well-being within the scene does not compromise the dominating position of a dom, but shows that the dom is a caring person having the pleasure of both participants in mind.
As a dom try not to feel like you show weakness in your position when trying to care for your sub. It can also be required for both parties to be comfortable with what they are doing (e.g. reassuring the dom that what they are doing is enjoyable).
Things I like to check-up on include:
Pain level
Discomfort from toys
Heart rate
Body temperature
Dehydration
Alternatives
Don't have any toys to play with but want to use some?
Either start looking around online to buy some that tickle your fancy (lovehoney or even amazon are a great place to start) or look in your household for objects that can be used as toys. Popular choices include:
Clothes pegs as clamps
Shoe laces as light bondage rope or cock ring replacement
Wooden spoon as spanking device
Cling foil and belts as bondage material
Paint or makeup brushes (don't use used paint brushes!)
Ice cubes
These objects are fun to use no matter if you have "proper" toys or not. But always stay safe: I would advise against putting any of these household objects into your body. Especially anal play should only be done with flared toys that cannot be insert fully into your body or the fun time can end in an unwanted trip to the hospital.
The sub doesn't have any toys, doesn't want to buy toys or use household objects as sex toys?
No problem either! Just play without any toys. The things a dom can do to a sub are much more limited this way, but as long as the chemistry between a sub and a dom is good, the lack of toys should not be a problem to have fun.
Personal notes
When playing with toys I always try to keep track of every toy being used and inserted in or applied to the sub's body. Firstly because it's the dom's responsibility for the check-ups on the sub's physical well being and secondly because the sub might not feel really well about being told to use a certain toy and having to ask if they have to remove another toy to use that. For the sub it can feel like the dom forgot which means the dom doesn't care about it or is distracted by something.
Communication during a scene
Try to make the scene interesting for both of you. Mix it up,change things and stay active!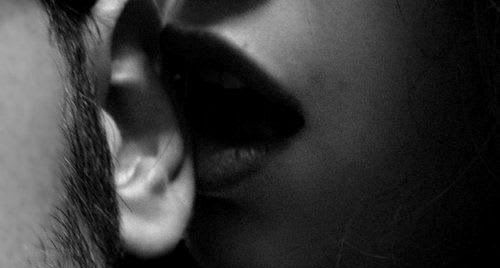 A scene can be very arousing for both participants which can - besides using toys or being in bondage - make typing difficult. But having a mutual interest in keeping the scene active can help the flow.
Having a scene with a dom who is just clicking actions in an EF match and occasionally typing "edge" can soon feel like playing with a bot. Try to be descriptive, play to the sub's kinks and don't be afraid to use toys, assign tasks and try things out.
On the other side if the sub only says "yes mistress/sir" (can be okay, depending on context), it gives the dom very little information about what's going on. This is something a dom can work around for some time but expressions about varying levels of arousal, what's happening to your body, how you feel, if you like what's happening etc. can be very helpful pieces of information for the dom to adjust the session accordingly.
Everyone knows their body and what they like. Tell the dom about yours so they can take better care of you.
Personal notes
As a dom I like to reassure my sub that any expression about their arousal and how they are feeling will never be (directly) punished. This may take away the fear of talking besides the situations where a direct question is asked.
As a sub I like to tell my dom what things I like when talking in a scene to make them feel better when doing so. I'm always trying to make my partner feel comfortable about talking and staying active because a scene where no one is talking for minutes can feel strange.
Aftercare
Help your partner calm down, get back into reality and support them with the care they need.

No matter if you are domming or subbing, aftercare is very important after every scene. It is there to help make both participants feel safe and secure and to ease them back into reality.
Aftercare can be done in many ways but usually includes something like praising, comforting, (virtual) cuddling and/or having a calm conversation. The options without physical contact are somewhat limited but there is still a big selection of ways to care for your partner. What kind of aftercare you need is a very individual thing and can also depend on the session you had.
Even though the sub is often the participant with the bigger need for receiving aftercare, it's important to not forget about the well-being of the dom. Emotions like guilt or shame can dominate the thoughts of a dom after a scene.
It's essential that the sub is also comforting the dom, reassuring them that what they did in the scene was enjoyable and fun.
Aftercare is also a great moment for feedback. This is often a feedback loop from the sub to the dom but can and should of course go both ways. This can help the dom prepare future sessions and both participants can express their feelings about specific parts of the session, as well as avoiding misunderstandings which can easily happen in online scenes, especially if there is a language barrier.
Show an interest in learning what the other person enjoys and dislikes and adjust future sessions accordingly.
Personal notes
Starting with feedback too early into the aftercare might not be the best idea. Make sure your partner feels good and cared for before reflecting on the session you were just in.
Especially giving negative feedback on your partner before they completely left sub- or topspace can put your partner in a very bad state. Carefully choose your words of criticism and try to be understanding towards your partner.
Depending on the intensity and/or the depth of sub- or topspace, aftercare can be a very delicate and important matter and deserves some better coverage. That's the reason I will write a separate blog post in the future on this topic.
Building trust
Learn to trust your partner to really let yourself go in scenes.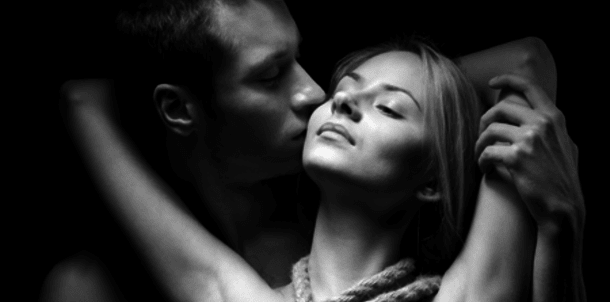 Dom/sub relationships can be one of the most trusting forms of intimacy and are best enjoyed if the sub and dom completely trust each other. Trust can be a critical factor for a sub to get into subspace or for a dom to get into topspace.
The sub is willingly giving up control to the dom, so it's the dom's responsibility to make the sub feels safe and secure. The dom should communicate that the sub will never be pushed beyond their hard limits or forced to do anything they are not comfortable with (unless specifically consented before that they want exactly that).
Even though playing around with things like threats and fear is something that's totally possible (granted that's your kink), it's the job of the dom to make sure the sub always feels safe while giving up control to the dom. Increasing the trust between the dom and sub can be achieved by simple acts within the scene, for example:
Giving a break in the scene to relax
Offering to grab a cup of water and take a few sips
Asking the sub about their well-being (temperature, soreness, pain ...)
Praise and encouragement for the sub within the scene
Reassurance of protection and care for the sub
These are some ways the dom can make the sub feel cared for. And yes - these things do not break the dominant position of the dom but show that they are a person who cares for their partner. Even if the dom decide to not act upon a little warning signal from those questions (e.g. tell them to endure the pain) it shows the sub that their partner sees those things and that they care about them.
However this is not a one way street either. Giving the dom compliments and showing them appreciation and affection inside and outside of scenes can increase the trust as well. If the sub is comfortable with it, they can also let the dom pick out their outfit before a scene or even send pictures inside or outside a scene (please only do this if both participants agreed to this).
Personal notes
Trust can and should also be built outside of scenes. Talking to people on EF or on the EF Discord server is a great way to get to know people better or meet them in the first place.
Paying attention
Pay attention to each other. You deserve it. Both of you.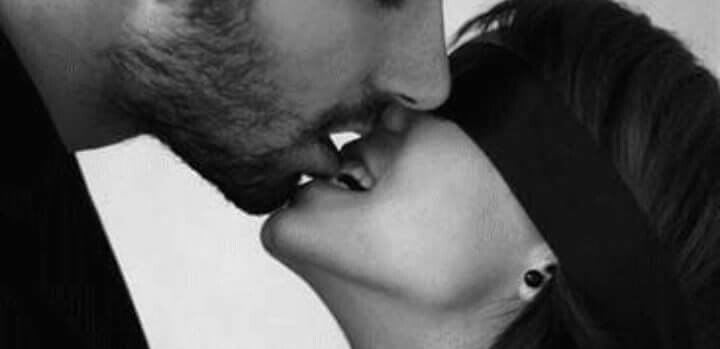 Depending on the way you are playing (e.g. RP or not) and your knowledge of the language you're playing in, the time it takes to write a message differs from person to person and that's okay.
But seeing someone answer slowly because they chat on discord or do another activity unrelated to the scene is just a painful thing for the other participant. Of course sometimes RL happens and something urgent and/or unforeseeable happens.
Depending on the duration of an interruption you can discuss (either before or in the scene) to either end the scene, paus it or bridge it with something like a task (works mostly if the sub isn't the one being interrupted).
Keep the other participant posted on any further delays and don't leave them hanging.The same goes for any planned activities with the exception that you can discuss before if you just want to keep the scene shorter or use any of the other approaches mentioned before.
Personal notes
Please be honest with your ability to pay attention to a scene. Finding out the dom or sub is chatting with other people at the same time can feel like a stab to the heart. I'd rather have no session than a bad one.
Setting your status on Discord and other apps to Do not Disturb can be a good way to signal to others you're not available.
Have fun!
With all these tips, don't forget this is all about fun!

From this point on it's really up to the dom and sub and their likes/dislikes to have the best amount of fun. Since there is such a wide variety it's pretty difficult to give general tips that work in every sub/dom dynamic, and many things are really individual.
Don't be afraid to try things and experiment a little to see what works best for you. You want to be a gentle dom or an obedient sub? Try that! You want to push your sub beyond their soft limits or be a bratty sub? Try that!
Are you uncomfortable with either, even with a safeword in place? Simply don't do it (or don't let someone do it to you). Throw yourself in there, be respectful, friendly, have the other participant's fun in your mind as much as your own and you are gold.
Closing thoughts
These were quite a few ideas what a dom and sub could talk about. Good preparation can be crucial to an enjoyable scene but as stated before is by no means mandatory for a fun time.
Make sure to ask your partner if they want to put some time into it or want a rather quick talk before a scene. A talk about all topics at a reasonable level of detail can take up to a few hours. Not everyone wants that and that's perfectly fine.
And keep in mind: Even the best preparation can't prevent mistakes, misunderstandings or even unenjoyable, interrupted or stopped scenes. Not every session will be a success and that's okay.
Don't beat yourself up for an unsuccessful scene. Just try to learn from your mistakes to not repeat them again. That's why giving and receiving feedback as well as being open and honest with each other is so important, especially in longer relationships.
Online BDSM scenes are about trust, comfort and physical as well as emotional pleasure. If you're interested in providing that for your partner and keep communicating with them, it's very likely the two of you will have fun for a long time.