Chapter 3: Night of rest
Milov had decided to sleep face-down on the bed to hide his uncontrollable erection. It was impossible that Zofia didn't notice it when she tried to goad Milov into spooning her. But when he noticed how his member twitched between the buttocks of his pure girl, he turned abruptly, leaving her disappointed.
"What's the matter, Daddy (clench)? Do you prefer if I hug you?"
Milov couldn't tell if that was a better or worst solution, now feeling his length trapped between the bed and his stomach. He was tempted to hump the bed until he finally felt release, but it just didn't feel right to do that with his little girl sleeping next to him. The doubts disappeared when Zofia roll over and hugged him though. Her breasts pressing against his side and making little noises as she tried to sleep.
After the wild teasing session last night with his "lovely" wife and the abrupt ending with Little Flame, his cock felt like it was going to erupt at any moment, just a good stroke would finish this madness.
Thoughts spiraled around in his head, as he felt the soft breasts of his daughter on his side...but he couldn't stop thinking about Little Flame's breasts as well.
Milov's mind was obsessing about how good his next orgasm will be. After all the frustration and waiting, he deserved an epic release. So he decide to not just go to the bathroom and jerk in the morning. Maybe there was some way he could restart the previously interrupted chat with Little Flame and cum for her instead.
He'd have a lot of work to do in the morning though, so maybe after finishing the yard fence.
Mercifully, Milov was finally able to fall asleep, despite the distractions in his bed.
Even asleep he felt himself agitated though, spinning around over and over. He couldn't clearly say what he was dreaming of though. Flashes of images and sensations passed through his mind. Even in dreams he could swear he was feeling his cock under a firm and constant pressure, pulsating and leaking wildly.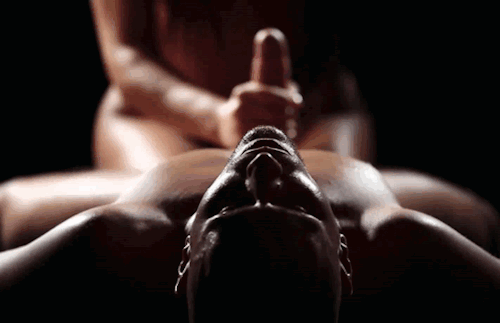 He could swear he was hearing Zofia speaking to him in the distance. He couldn't understand what she was saying, but it sounded playful and melodic. Slowly, that voice started to sound closer, and at the same time his vision was taking shape, guide by her words...
"Daddy? Daddy wake up."
Clench
In contrast with his dream, the sun was already sneaking through the windows, and Zofia was waking up.
"Good morning Daddy." (Clench)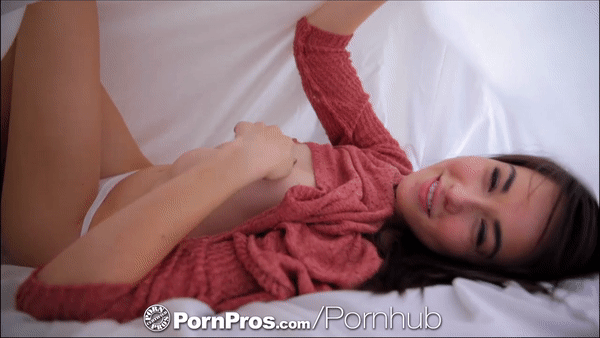 She was playing under the sheets, showing her cutest smile and...playing with her nipples?! Milov just looked at her hypnotised. In some way, it didn't feel wrong right now. He was naked, laying on his side close to her with his hand on his cock...jerking!? Milov was surprised to be doing that unintentionally, but he didn't feel guilty. He could only think: Finally!! He tried to go faster but his movements felt out of sync with what he felt on his cock. Frustrated, he tried to go faster again but the jerking still felt like the same slow speed.
Milov accepted the situation and just enjoyed watching that lovely girl. When Zofia moved her hand down to play with her nipples again, Milov's eyes follow it. Suddenly, as his eyes became aware of the perfection of her breasts and her sweet pink nipples, the heavenly calm tease was suddenly cut with flashes of his raging cock been sucked and pumped heavily.
Fuck, fuck, fu...I'm going to c....
He fought to remain asleep, just to enjoy this dream some more. But the two realities seemed to be colliding...on one hand, the sweet Zofia playing with herself while looking at him tenderly. She was reaching for her panties and pulling them down. The feeling of being naked together under the privacy that the sheet provided them stimulated his senses so much.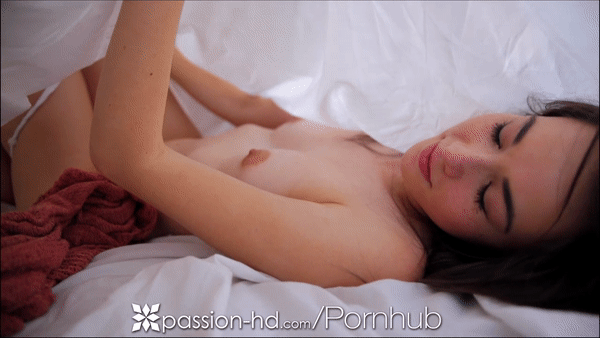 On the other hand, it was a truly merciless tease. He didn't know how, but he could feel it...he knew that unknown hand on his cock was from Little Flame, focusing relentlessly in his cock head, still mad with him for disconnecting before their session was finished.
It seemed that Milov was still managing to remain in that pleasant dream though. Enjoying the pace while he looked, mesmerised, at the soft, pale body of Zofia. But a new sensation on his cock broke the balance; he felt a different kind of pressure. His cock was moist, warm and was rhythmically bouncing. Flashes of Little Flame riding him were interspersed with the view of Zofia.
Milov could feel himself sweating, moving his head and twitching his body. Milov was approaching the edge of orgasm.
I don't know what is happening, but at least I'm gonna cum. Finally, I cant take this anymore!
EDGING...
Suddenly all feelings of pleasure brought about by the heavenly dream stopped.
Milov was suddenly awake, on the bed, facing up, outside was still night and the clock read 04:00 am.
Fuck! What a vivid dream!
He looked around searching for Zofia, sure he had been moaning in his sleep.
Thank god, she doesn't seems to be around...
His thoughts were cut by an abrupt, warm pressure on his balls. Before he could do anything else, the suctions on his cock returned.
Fffff....Wha--t...?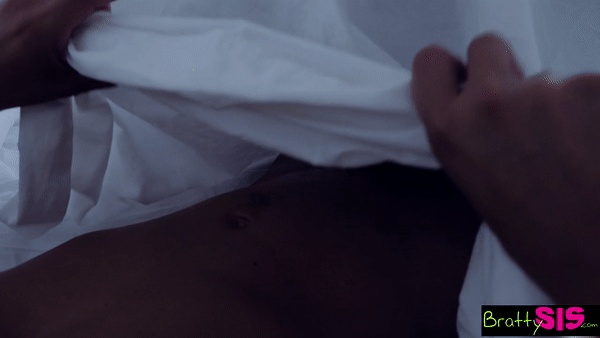 Again on the EDGE.
Zofia was under the sheets giving the best blow job he had ever felt. Slow, but intense. Soft, but powerful. But this time it didn't feel the same as before. It felt wrong. His beloved daughter was doing something totally morally unacceptable, and enjoying every little movement of her mouth on his cock made him freeze, ashamed and terrified.
How is this happening, his little girl...not...possible. If anyone finds out.
"My girl...Zofia...what are you doing!?! STOP!"
The words stuck in his throat as he tried to tell her to stop, but she just looked at him, as though giving her Daddy pleasure was the most normal thing in the world.
"What-are..?" Milov tried to protect, but trying to not cum into his daughter's mouth alone was taking all of Milov's willpower. Those eyes were playing with him. Controlling him as much as her mouth controlled his cock
The suction continued, but the intense feeling stopped.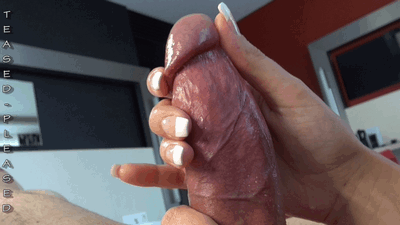 Milov was confused. He could see his girl licking along the shaft, but the feeling of his leaking cock desperately clenching in the air was all he could feel.
Just as soon as it was gone, it came back! Hitting him straight through the edge of cumming. That mouth again!
Desperately riding the edge, Milov's body tensed, arching his back against the bed. Every muscle in his body was fighting to hold that cum inside and not cross that line. He closed his eyes, denying what was about to happen.
"I...I can't...CUM...please...m-my girl. This...is wrong...sto..."
Finally Zofia spoke, looking at him from above, smiling and moaning....
"Please Daddy (Clench)...
"Relax Daddy, do it for your girl...(Clench)
"It feels so good, doesn't it?
"I'm just making your deepest fantasies come true Daddy (Clench)...
"Daddy (Clench) just wants to CUM for his sweet girl, right?"
Accepting his fate, unable to resist her melodic pleading, Milov open his eyes and for a second caught a clear view of what was about to happen.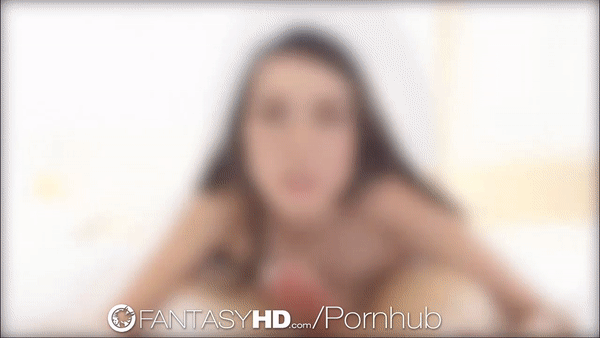 God, forgive me....
Milov woke up
Covered in sweat, almost unable to breath and disorientated. It was still night. Instantly he look under the sheets, no trace of Zofia there. Just his cock bouncing and spilling precum everywhere.
Fuck! Other dream!? Thank GOD that wasn't real! He was trying desperately to convince himself.
He look around for Zofia. She was sleeping peacefully, close by his side. She always moved around a lot in her sleep and her clothes would frequently end up out of place. Milov could saw her perfect, exposed breasts clearly and his cock reminded him what that dream had just been about. He could not resist looking at that inmaculate skin until he finally became aware of his thoughts and the guilt made him look away quickly.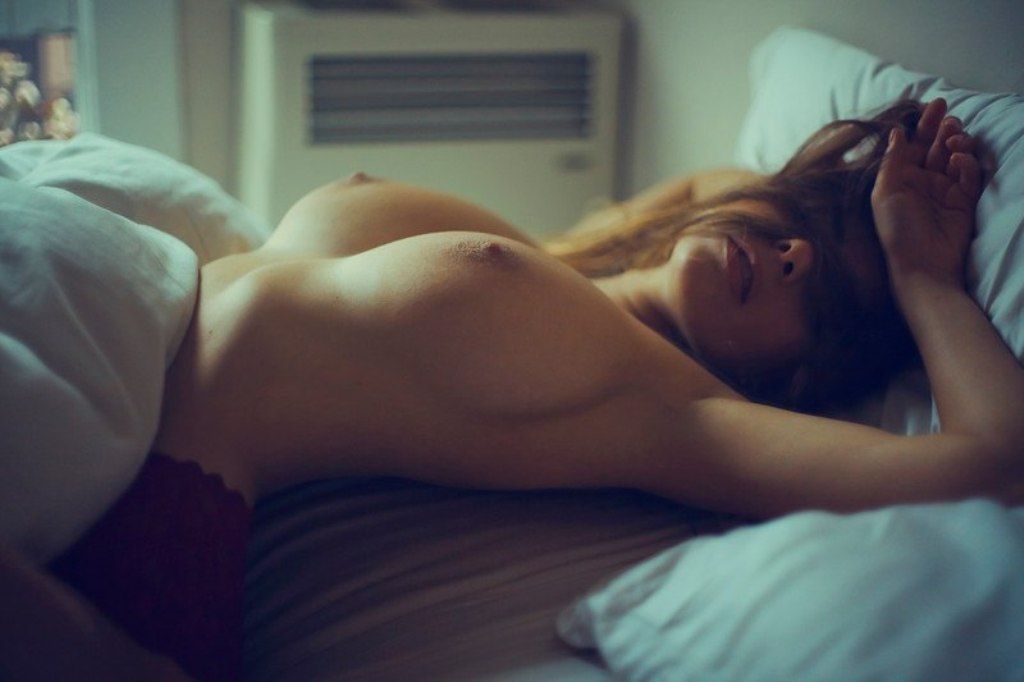 He looked at his eager, hard cock again, covered in...Is all of that precum?!
It was covered in a sticky clear liquid. It was too much to have done it all by himself. Can be...saliva?
He look at her daughter, her breaths were deep and calm. All strange thoughts vanished.
Impossible. She is so innocent. The thought crossed his mind as his lil' girl let out a soft moan.
Milov jumped to the bathroom to freshen up his face. Then he left his hands under the cold water before taking a grasp of his balls and cock. The contrast made him shiver in pleasure. Looking at them he almost couldn't recognise the size and the purple color that his parts had taken.
He would have finished with everything right then and there, but he was exhausted and dizzy.
Did I sleep? I feel even more tired than this afternoon...or hornier....
"Fuck it!" He said to his mirror-self, determined to finally end this suffering.
I can't take more of this!
"Daddy are you okay? Did you have a nightmare?" Zofia asked, opening the door and almost catching Milov with his erection in his hands. "OH! sorry daddy! didn't know you where."
Milov put his pants on just in time, but had to use his hands to cover the bulge.
"It's not...not as it seems. I-I had a cramp in my sleep, that's all." That was the best excuse he could think.
Damn...always so timely! Milov cried to himself.
Zofia drew closer, as Milov doubled over, faking pain to cover his bulge from her sight.
"Oh poor Daddy (clench), I'm going to give you a massage and then make you an infusion to help you to sleep and relax those muscles. You work too much."
Milov felt his cock rising again and panicked, he could even feel how the precum started to moisten his pants again. "The infusion sounds great honey!"
"Sure Daddy! Lay on the bed and I'll be back in a bit," she said with a wink.
Exhausted and terrified that his daughter had realised of his hard erection, Milov laid down on the bed and covered himself with all the sheets he could. Even with the hot temperatures he didn't want to be exposed like earlier.
His cock and balls felt so dense and heavy, like all of his bodily energy was focused on a single point.
An idea jumped to his mind. Little Flame...
He could maybe text her and finish what he started in the morning. Quickly Milov grabbed his phone. His hands were shaking in anticipation.
To Little Flame: Sorry for the abrupt finale the other day. Hope we can have another session and help each other to release. I really need it.
Milov had doubts about the last sentence but he sent it anyway. Without even noticing, he was once again rubbing his cock as he was texting.
Damn you idiot, calm down before Zofia comes back.
When she returned with his tea, Milov pretended to be almost sleep.
"Here you go Daddy (his cock reacted, clenching again). This is gonna help you to relax," she said whispering in his ear.
"What would I do without you, sweetheart?" Milov started drinking it slowly. It was strong.
Have I ever drunk these medicinal herbs?
Zofia looked at him as he sipped, then kissed him on the cheek and went to sleep next to him again.
Great...Not this again, he thought looking at her "back." He wasn't sure how, but this time he was at least able to fall sleep in seconds.
MORNING
Milov woke up and the first feeling he had was relief. The pressure in his balls seemed to be gone!
Wow, I really did need a good rest!
He looked at Zofia lying next to him. A soft shiver ran through balls but seemed to be less intense and more manageable. She always looked so cute sleeping.
"Good-d mo---oorning Dadd-y" Zofia said while stretching, but with no clench for Milov this time, or maybe he was just too soft to worry about it. "Did you sleep well? You have a hard day of work fixing the yard fence. I'm a bit worried about you lately, you seem stressed," she said with a concerned look.
"I did my dear. Yes, I'm gonna rest a bit more after breakfast and do it in the afternoon." He was lying, the idea of another session with Little Flame was getting him turned on again. But maybe it was a good idea to eat first, now that his cock was not a mess.
Milov and Zofia went to the Kitchen and had a lovely calm breakfast. Maybe they should talk about her disappeared mother, but the moment was so perfect that neither of them wanted to ruin it.
To be continued...