Americas Regional '22 - Viva La Sexfights!
A slight change to the roster as Shirley steps in to take over for Lust, who had to step down for some IRL business. With some luck, she will grace the pages of this blog again in another tournament one day. But the hot teacher returns to fill in this gap and keeps us going!
Let's see how the most recent matches played out.
Taking the ring, we see John G Vs Shirley
Getting settled in, our two fighters get hands on as John gropes Shirley's big tits, whilst she gets his shirt off to get just that litle closer to him. Admiring each other, they take off each other's pants and John whips out his impressively large cock. Shirley soon finds herself face deep in his balls, giving them long slow licks as he slowly strips her top off, despite having not long before been tied up. He has some dexterious feet. Freeing himself from bondage, he returns the favour to her as he ties her up with the same rope that was on him. Despite that, she manages to get back to his balls and suck on them some more.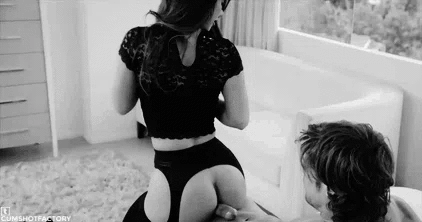 After he gives her some trouble with her panties, John removes them entirely, allowing the crowd to cheer in appreciation as she shakes her ass and shows off her curvy figure. He teases her pussy with just the tip of his cock but Shirley ain't having that, adjusting her body so that his next thrust causes him to slide into her so she can start fucking his thick cock. They fuck and moan lewdly until he pulls out and makes her drool for his dick, allowing her to get close and grind her ass all over his shaft. John flips her over and slides back into her pussy, fucking her hard and pile driving into her with ferocity. Unable to respond as the sudden attack keeps her busy, John calls upon an audience member to fuck her mouth as he fills her pussy. Riding them out, she breaks free and pauses before planning her next move.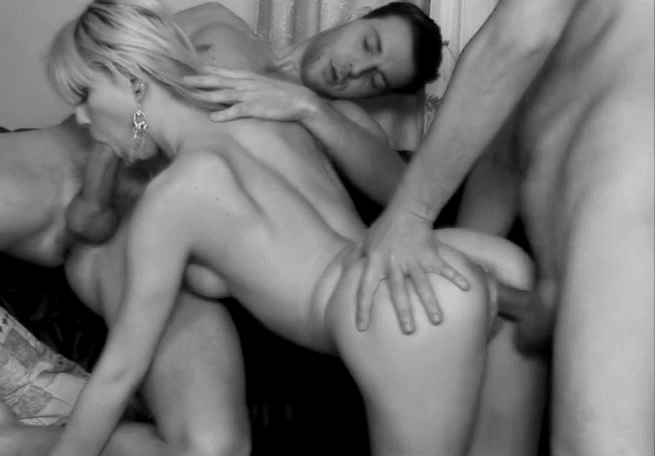 Unfortunately for her, she doesn't get the chance as John grabs her and puts her back on his cock, making her ride him cowgirl style and keeping her on edge. She teases him by touching her wetness and showing him, which just makes him thrust harder and deeper into her. Finally getting off him, Shirley teases him as she shows off her gorgeous dripping pussy, before leaning in and licking his ball sack. Deep throating his cock, he moans before getting free and getting her back down and fucking her pussy from behind. Taking him for a moment, she pushes back and bounces on his dick faster. Resisting how good her pussy feels, he slows the pace and fucks her gently, letting Shirley angle her body to stroke his cock with her hand whilst freeing her big boobs from her bra. As he slows down, her stroke speeds up as she tries for an orgasm, but misses the mark. He then starts thrusting hard and deep again, pushing her over the edge as she cums hard via anal orgasm.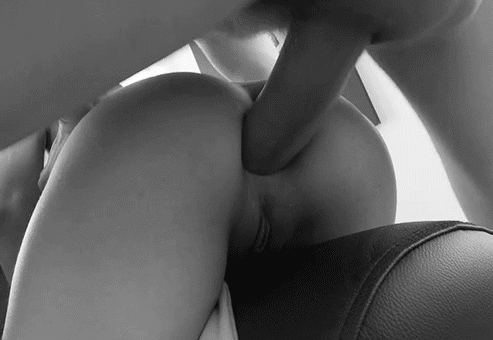 Putting space between them as he takes a moment to recover, she pounces on him and sucks his cock hard, locking eye contact with him. He just barely manages to resist the pleasure, pulling away from her again. Not content with this, she closes the distance and mounts him again, bouncing on his cock in a desperate bid to make him blow his load. All the resisting leaves him weakened and he pulls out of her just a second too late, cumming all over her tight pussy. With even scores, it all comes down to one last orgasm. Barely recovered, he gets close and rams into her ass without warning, whilst she makes him do the work as she clenches her ass as he pounds her. Both winded, they take a few moments to catch their breath, keeping the arousal high as they touch themselves. John tries to fuck her into Ahegao but fails to get her off. They enjoy each other before John gets behind her and pins her arms behind her back, whispering into her ear as they prepare for an intense and rough pounding. Moaning his name as her body bounces off his, she tries to resist him but, after a long and hard battle, she cums and squirts all over his cock, bringing the duel to an amazing end.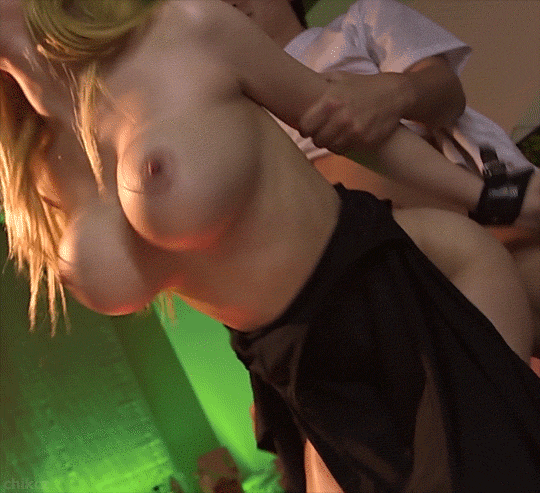 Still thrusting and fucking through her orgasm, he asks permission to cum inside her, receiving it only through an exhausted nod. With a few final thrusts, he cums deep inside her and seals this victory and advances to the tiebreaker. Read this immensely hot match here.
---
No time to lose, let's see Claire's battle against Ruck
Having just won his previous fight, John returns as Claire through the magic of EF, ready to take on Ruck for a position in round 2 of The Americas. Ruck starts in this Hentai game fast as he takes his cock out and distracts Claire with it, making her blush just a little. She grabs her phone and shows it to him, using an app to try and reprogram him, no doubt to make him somewhat more subby. He pulls away from the phone and they then... play strip poker. Or some other card game. Not gonna lie, didn't see that one coming. Claire teases him over the table, letting Ruck sweep her off her feet and into his arms so he can play with her tits and sensitive nipples. She shows off her ass to try and distract him, though he resists the spanking urge and instead takes off his shirt. She teases him by putting some distance between them and bending over to spread her legs, which is rewarded as he comes close and grinds his cock against her wet pussy.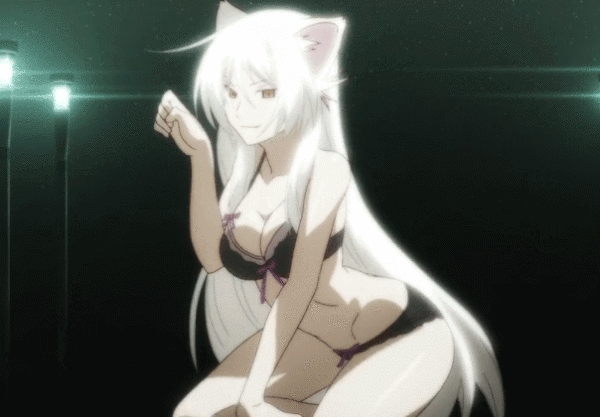 Claire shoves him back with her butt and spins around to get on her knees and start teasingly licking his dick. Letting her tease him a little, he then angles her right and slides deep into her warm, wet mouth and takes a blowjob off her as he starts fingering her. She makes eye contact with a friend in the audience and gets some help in sucking Ruck's cock via some collaborative fellatio. Struggling to fight them both off, he grabs a device of his own and tries to hypnotize Claire into being a good little kitty and keep sucking him. Regretting that choice, he takes her mouth until he manages to pull her off and flip her onto her back, lining up his cock with her pussy and pushing it into her, pounding her hard. Taking his big cock, she bounces back and fucks him whilst on all fours, moaning as she fills him again and again. They end up in the shower and he keeps fucking her, pressing her against the wall as she tries to find a way to reverse this. Just managing to reach into her bag, she grabs a fleshlight and jumps off his cock, replacing her pussy with the toy and turning it on as she takes a minute to breathe.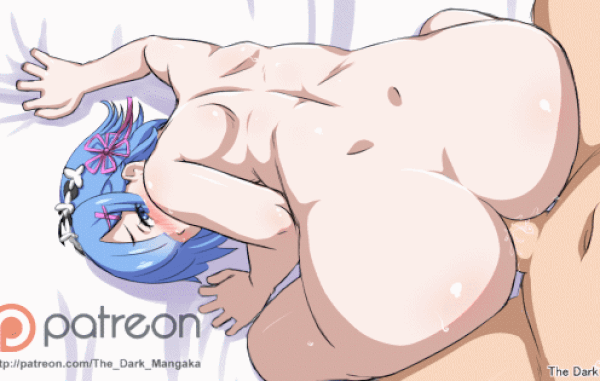 Ruck breaks free and uses hypnosis again to make her do some more work, rather than use the toy. She feels her mind get foggy, then obeys as she gets on her knees, sucking his cock once more, stroking his shaft as she sucks. Still under his influence, he has her mount his face and grind against his tongue until she cums. The pleasure of it all wakes her up slightly, she starts trying to fight back as Ruck presses the advantage. Before he can push the attack, she pulls off him and brings Jeanna back from the crowd and they suck his cock together again, making him struggle to resist the pleasure as he tries to make Claire behave again via the trigger word that he can't get out due to being sucked quite so good. In a fit of moans and ecstasy, he utters the keywords and in a flash, she pushes him down and starts bouncing on his dick. For a brief moment, she regains some control and tries to hypnotize him to make him cum inside her as she rides his cock. Feeling the haze, he loses himself for a moment but not long enough to follow orders. Changing position, he fucks her on the side, whispering deliciously naughty things into her ear. Getting lost deeper into the hypnosis, she becomes his plaything and does everything he tells her to. Putting her how he wants her, he slams deep and rough into her pussy and tells her to cum hard and loud for him and the audience.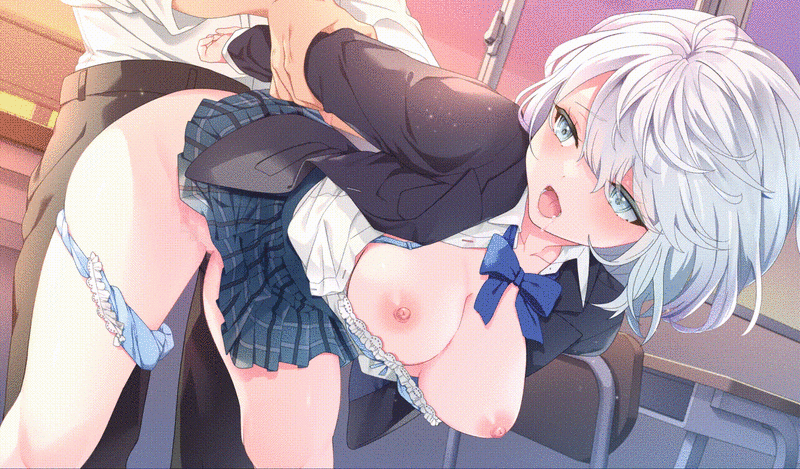 The hard fucking brings her out of the mind control and back to reality, allowing her to break away from him and then start deepthroating his cock, knowing how close he would be after feeling how deep he thrust into her. Completely unprepared, Ruck can't resist and cums as he pulls back from her, shooting his load all over her tits.
Struggling to recuperate, Ruck takes a breather whilst Claire uses a dildo on herself to keep herself going whilst also recovering some energy. Trying to keep him on edge, she gets on all fours and sucks his cock again, but he pulls away before he can get too excited. Claire takes a quick shower to freshen up, the water splashing off her and onto Ruck. Giving him a quick burst, he grabs her and fucks her hard and deep against the shower wall, catching her off guard as he gives it all to make her cum. Feeling the fatigue of the fight, she can't hold back and cums all over his hard cock.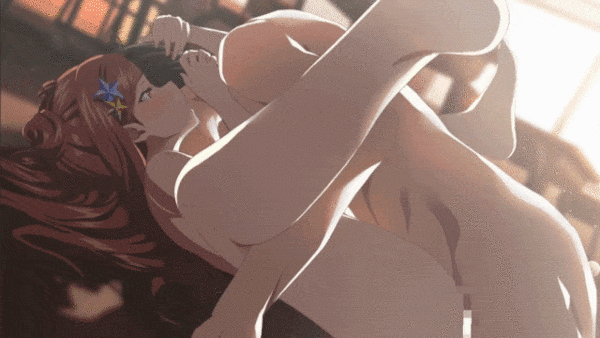 Exhausted by the intense fucking, all Claire can do is hang onto Ruck, supported only by his throbbing cock as he keeps pounding her. Unable to rest as he just keeps going, she tries to wiggle her hips and mount some form of defence. He soon lays her down on the shower floor, only to pin her and start thrusting into her again, not giving her a moment to rest. Knowing she was in trouble, she pushes off him with what strength she has and blows his cock, trying to stop him from fucking her. But he speaks the keywords again and makes her do the work, telling her to ride his cock. But somehow, though she does as she's told, she remains somewhat in control, putting him into an amazon position and fucking him aggressively, bouncing on his cock over and over. Amazed at how she has managed this, Ruck feels his cock throb harder than ever, trying to hold it back. But all he can do is cum inside her as he screams her name, filling her pussy as she keeps bouncing on him.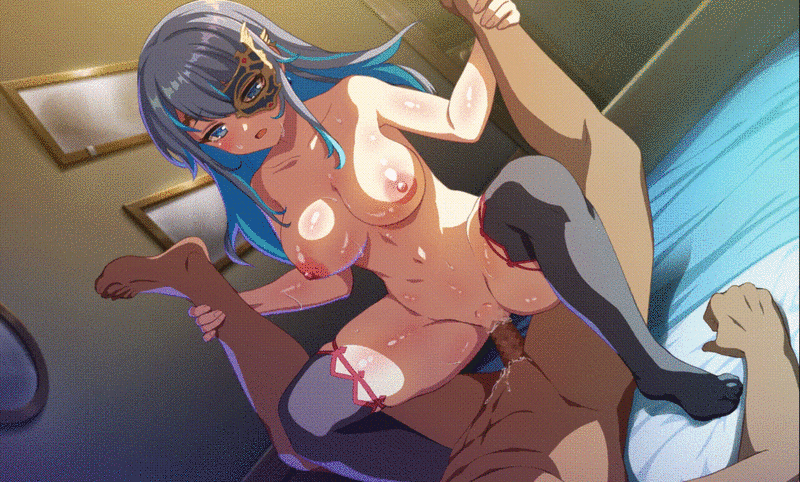 Completely at her mercy, Ruck pleads as he feels her pussy keep gripping his cock, making him cum in her again as she takes both the win and every drop of his load. Teaching him a lesson for playing mind games, she bounces and grinds all over his sensitive dick, not stopping until she finally collapses against him, keeping his cock firmly inside her as they lay on the floor. An exceptionally hot and fun match with a great Hypno twist, see it all here if you want the full scoop.
---
And that brings this article to its conclusion. Come back soon for more sexy recaps!