LWR Tournament: The reckoning is nigh!
We're so close now. Can you feel it? That tingling electricity in the air, running through our veins? It's the call of battle and it's getting stronger as the finale draws upon us!
Let's delve into this and see just how things played out.
---
Sasha wastes no time putting Hitomi into a 4 figure lock in as soon as that bell dings, putting her to the test before they've even warmed up. Not that this slows Hitomi down, as she applies an insane swing back breaker shortly after getting free. They seemed more focused on wrecking each other physically before getting truly down and dirty. Insisting that she can take it, Hitomi lets out some lewd moans as Sasha rubs her pussy whilst holding her in a leg chokehold.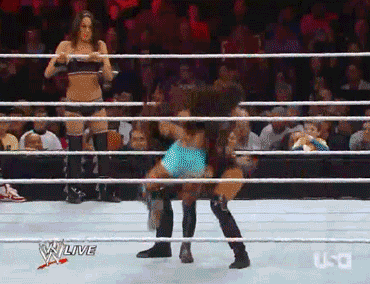 As the battle ensues, Hitomi seems more enamoured with Sasha than anything else... but can anyone blame her? I mean, let's be real here. Seemingly more focused on making her opponent feel good than fighting back, Hitomi gets fondled, grappled and ass fucked, with not a great deal of defence on display. Getting choked and fucked, she gets lost in the moment, stripping off her bra to play with her tits rather than fighting Sasha off. Entering a finger-fuck battle, the odds tip as Sasha breaks away, only to be tackled and smothered by huge tits, causing her to tap out. Her one-minute penalty was a rough ass fucking, moaning as she was taken from behind.
The Countess is able to take the strappy away and reverse the situation, but this is short-lived as Hitomi pushes her off and rubs her pussy and clit to a shaking orgasm. Left little time to recover from the bliss, Sasha had to act fast, which came in the form of a vigorous finger-fucking. But Hitomi gets her rival into a bearhug, once more forcing Sasha to tap out and once more take a strap-on in the ass. Not taking that without a retort, Sasha breaks free and gets Hitomi in a schoolgirl pin, fingering her to an ecstatic orgasm on the mat.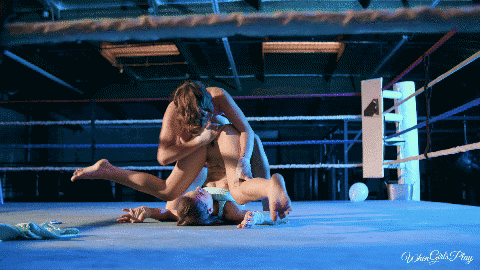 For a moment, the air settles as Hitomi recovers from her orgasm, laying under Sasha's foot. But without warning, Hitomi brings her opponent down and locks them into an erotic scissoring pin, grinding their pussies together like it was all that mattered in this universe. Taken by surprise, Sasha tries to mount a defence but with how good it feels, she couldn't hold that orgasm back and cums to Hitomi's pussy!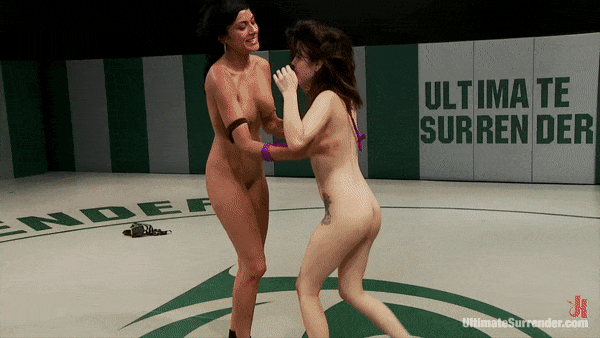 Defeated and spent in a surprise upset, Hitomi takes her prize away for more fun and takes the victory, heading into the finals!
---
It all comes down to this. One fight to determine the champion of the Lesbian Wrestling Ring Tournament of 2022!
The stage is set, the fighters are ready. Each of them determined to win this tournament, with Shirley once more putting her LWR belt on the line. Both eager to taste victory again, they go all out as the fight takes off. Rushing at each other like they were charging across the field of battle, things get rough as they wrestle each other to the ground, countering each other's moves before getting a little lewd, rubbing and groping each other as they warm up.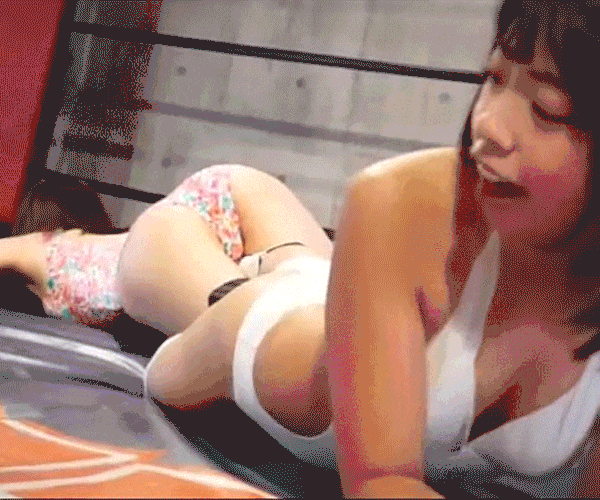 Locked together in the ring, they rub each other's pussies, probing for weakness as they moan together. Shirley switches thing up a bit with an old favourite, the face-sitting pin, before grabbing a strap-on and fucking Hitomi as she chokes her. As the fight progresses, Hitomi is able to get free and slides a double ended dildo into both of their pussies, then tries to press the advantage and force an early orgasm. Shirley takes this in her stride and the duel continues, our two sexual warriors still grappling on the floor. Not content with just this, Hitomi attacks as if possessed, ravaging her foe's body, desperately needing to make her cum. And after how hot they've made each other, Shirley can't hold back an intense orgasm. But, fuelled by need and desire, Shirley grabs a vibrator and presses it hard against Hitomi's pussy and makes her cum so damn hard, it almost knocks her out of the match altogether!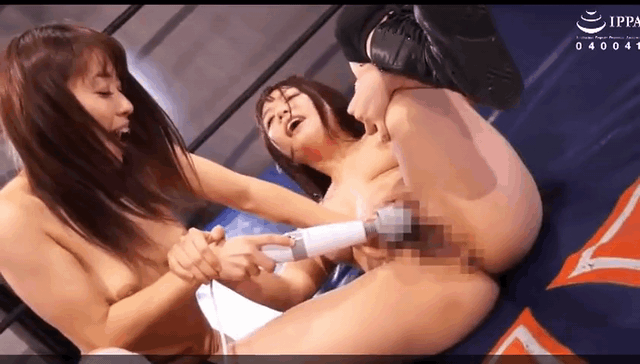 After a quick moment's rest, the fight marches on and they lock into a fingering duel, neither one of them backing down now that they are both close to falling. They can taste victory, as well as each other. Despite Hitomi's fingers trying to seize the moment, Shirley fights her off and returns the favour by fingering her on the top rope, It was so tense and close but doesn't hit the mark. Both drenched from each other's juices and exhausted, Hitomi gives her all in another bid to finish it, rubbing and fingering Shirley as they make out. Desperation settles in as The Teacher feels her pleasure spiking and can't stop it as she's made to cum again... yet still keeps going strong!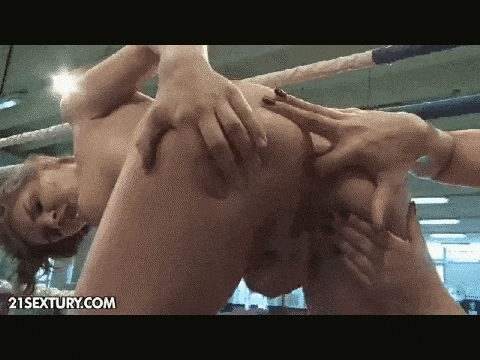 Both combatants barely clinging on, Shirley strikes as Hitomi is spent from her last attempt to win, unable to fight back as she is bent over and her ass is fingered hard and rough. With no energy to resist, Hitomi squirts as she has an anal orgasm, wiping her out and ending this gripping final match!
---
And with that, it is my great pleasure to present Shirley as your winner of the LWR tournament of 2022!
She wins a shiny new badge for her profile, 150 EF coins and a special move of her choice. And, most of all, she once again defends and retains her LWR title belt. With two back-to-back tournament wins and a massively successful defence record, what lies in future for our new champion?
A huge congratulations to Hitomi for giving her all and making this final fight a truly amazing one. And congratulations to all the sexfighters that took part. Watch this space for future announcements!
Stay sexy, folks!